10 Tips for Transitioning from a Crib to a Toddler Bed (That'll Save Your Sleep Routine!)
Disclosure: This post may contain affiliate links, which means I may receive a small commission if you click a link and purchase something. Please check out my disclosure policy for more details. All opinions are my own!
How to Move Your Toddler From a Crib to a Bed – and Keep Them in Bed!
One of the most exciting milestones in a child's life is transitioning from a crib to a toddler bed.
It can be an emotional transition for both the child and parents, but with some preparation, you can make it easy on everyone!
This blog post will give 10 tips that will help transition your little one out of their crib and into their own big kid bed without ruining bedtime.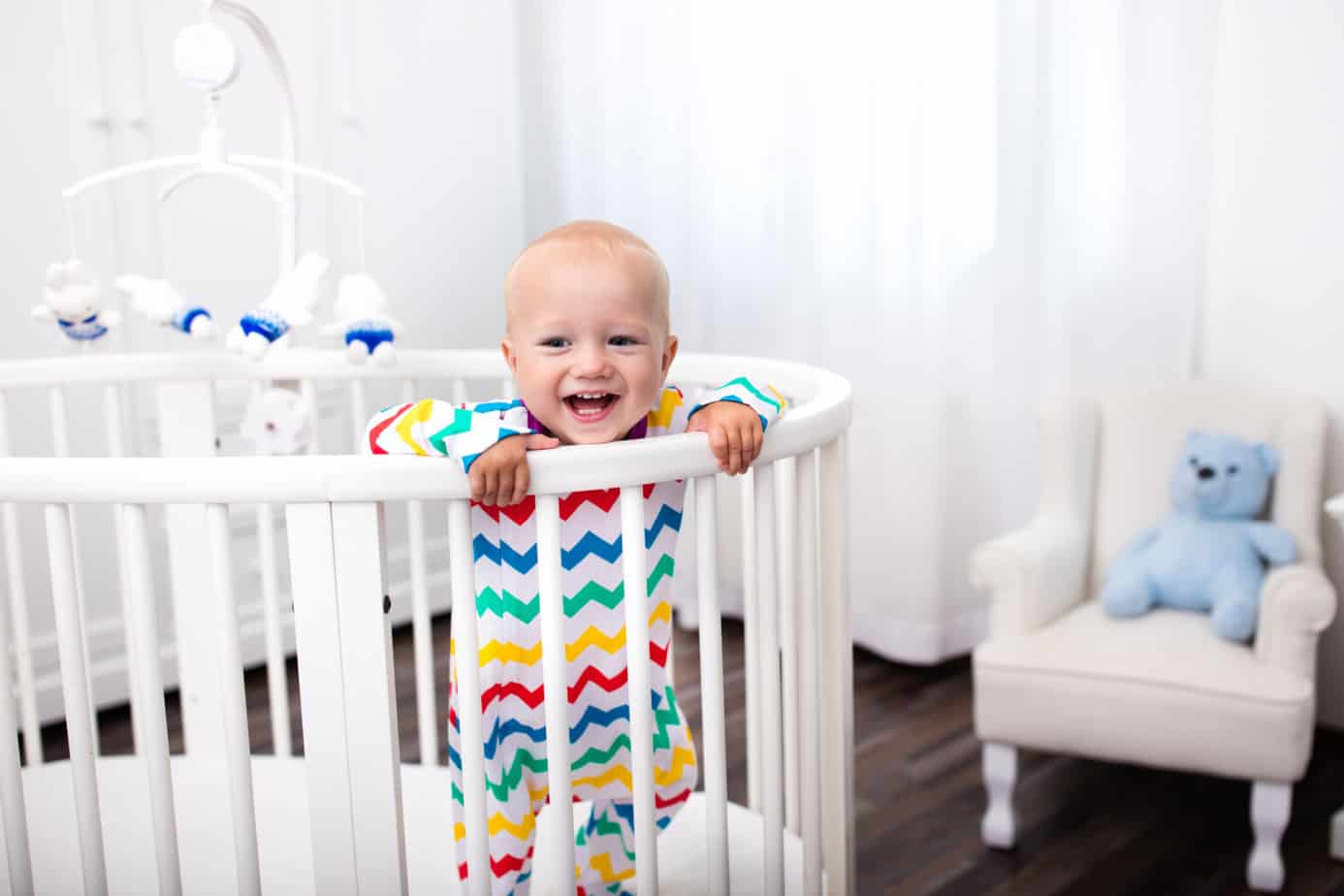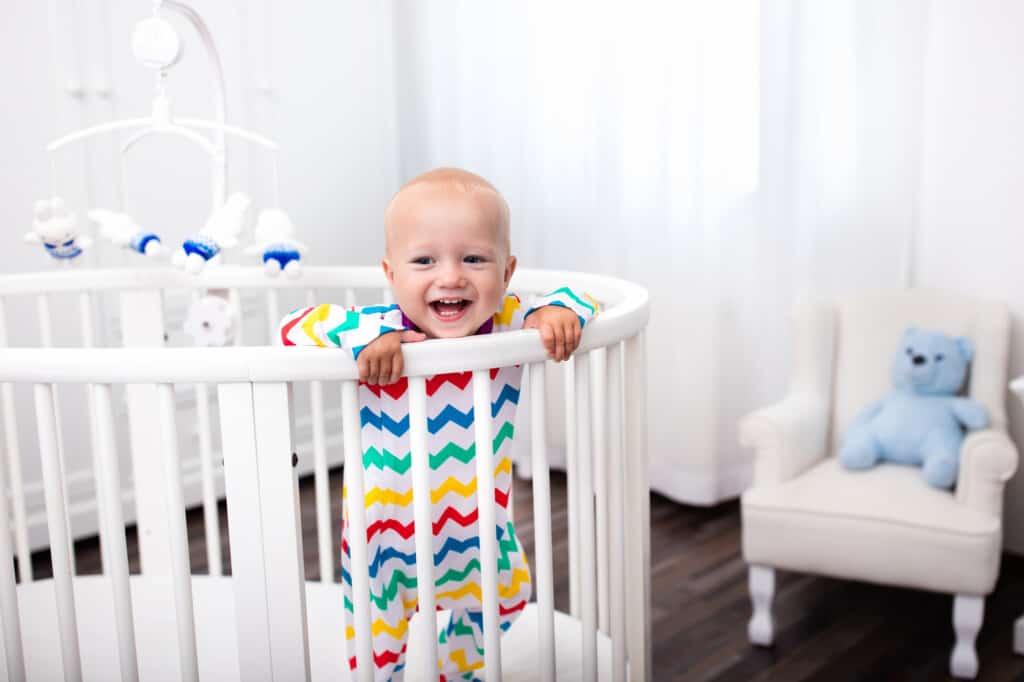 When Should You Move Your Child To A Toddler Bed
Figuring out when you should move your child to a toddler bed can be tricky and is different for all kids, but safety should be a big priority in deciding when it's time.
Did you know that at 2, most children still sleep in their cribs? BUT by age 3, approximately 60% of toddlers have moved out of their crib and into bigger beds.
If you've lowered your child's crib mattress as low as you can, and they're still climbing out – it's likely time to make the switch to a toddler bed.
When choosing your toddler bed, there are a few safety topics you'll want to keep in mind. According to Parents.com, a couple important tips you should remember are to:
Choose a sturdy, well built bed. Hand-me downs can save you money, but make sure it's safe!
Start with a bed that's lower to the ground if possible, chances are good your child might roll out when they first sleep in the new bed
Tip 1: Focus On One Change At A Time
It can be overwhelming to think of all the changes your child will have to go through in order for the transition from crib to bed.
But don't worry!
You can tackle this transition one change at a time, which makes it much easier on everyone involved.
It's also important to avoid making too many outside changes at once.
If you're in the middle of trying to potty train, you're bringing home a new baby, or you're moving your toddler's room, it might be best to wait and not switch to a toddler bed right now.
Give your child a chance to adjust to one change at a time, without overwhelming him.
The transition from crib to bed can have an impact on your little one's sleep routine. Keep the same routines, but do them in his new room and with his new bed nearby!
Tip 2: Get Your Child Excited About The Change
It's almost time for the big change from crib to bed, so it's important to get your child excited!
Talk up the big kid bed they'll be getting and how comfortable and fun it will be to have a bed like everyone else in the house.
If your toddler is scared of change and you're trying to transition him from crib to bed, put his new bed next to the old one!
He might feel more comfortable using it when he can be close to his regular bed (crib).
Tip 3: Let Your Child Be Part of the Transition
Ready to move the new toddler bed into the room or convert the crib?
Let your child watch it happen and talk through what you're doing. He'll be more comfortable with the transition, and he can help you move his favorite toys into his new space.
Tip 4: Let Your Child Choose the Sheets
No matter what type of bed you're transitioning to, let your toddler pick out the sheets or a fun new pillow.
He'll be more excited about getting into his new bed if it has his favorite colors or design on them!
Letting your child choose the sheets fits perfectly with steps 2 and 3. You're assisting your child in getting excited about the changes and having some ownership in the new bed.
Tip 5: Toddler Proof the Bedroom/Door
Now that your child will be able to get up and move freely (goodbye crib safety gates), it's time to make sure the whole bedroom is toddler-proof. Make sure the bed is pushed up against a wall and that there's nothing on top of it.
With your toddler being able to move freely, make sure you childproof everything!
This includes making sure the room has no stairs or other hazards and keeping all objects like toys away from an out-of-reach height.
If you're worried about your child getting out at night and walking the house – the door monkey was one of our favorite tools to use. It felt more "friendly" than most door locks, but also helped us know our toddler wouldn't be able to wander alone in our house at night.
Door Monkey Child Proof Door Lock & Pinch Guard
Easy to install, no tools required, and no accidental lock-ins! Know your child is safe and secure.
Buy Now
We earn a commission if you click this link and make a purchase at no additional cost to you.
06/07/2023 12:10 am GMT
Tip 6: Let Your Child Know Your Expectations
Before attempting your child's first night in their big kid bed, let them know your expectations.
Explain to them that they will be sleeping in their own bed now, which means lights out at night and no more cuddling.
Give your toddler an idea of what the transition is about by explaining how exciting it can be! Letting your child know ahead of time gives you a better chance for success on day one.
Tip 7: Start By Trying At Naptime
Start by trying the transition to the toddler bed at naptime.
Naptime is a lower pressure situation for your child, and if it doesn't work out well the first time, you're not stressed about missing a whole night of sleep.
Tip 8: Be Consistent and Don't Give In
Be consistent with your rules and expectations. Don't give in to your child's whining, bargaining, or constantly coming out of her room.
Be firm and show them that you're serious about the transition.
We frequently would pick up our son, say nothing, and put him right back into bed with a kiss goodnight. And then we'd repeat it again when he climbed out of a bed 5 minutes later!
Eventually, he got the idea that he had to stay put.
Tip 9: Get an "OK to Wake" Toddler Alarm Clock
Waking up too early can be just as big of a stressor to parents as getting your child to sleep at night in their new bed.
One way to solve this problem is to get an "OK to Wake" toddler alarm clock that will gently wake your child with music, sounds, or a light.
Teach your child that they need to wait until their alarm light or music comes on before coming out of their room in the morning.
When they come out too early, simply remind them that it's not time to get up yet, and put them back in their bed.
Stay consistent and repeat the message each time. It might take a few days to make the transition, but it will be worth it.
You can buy this mom favorite ok-to-wake alarm, or create your own using a smart plug and a nightlight.
Tip 10: Give BIG Praise
When your child stays in their room and successfully waits for the alarm to go off, give them a lot of praise.
Each time you do this, it will reinforce good behavior and make transitioning from the crib to the toddler bed much easier on everyone.
How to Easily Transition to a Toddler Bed
Toddler beds are a great way to get your child out of the crib and into a "big kid" bed, but it can be tough getting them transitioned without ruining their sleep routine.
The key is making sure you follow all safety guidelines for converting from a crib to a toddler bed and that you don't rush this process.
There are many tips in our blog post on how to successfully transition your toddler from a crib to a toddler bed so they will still have healthy sleeping habits!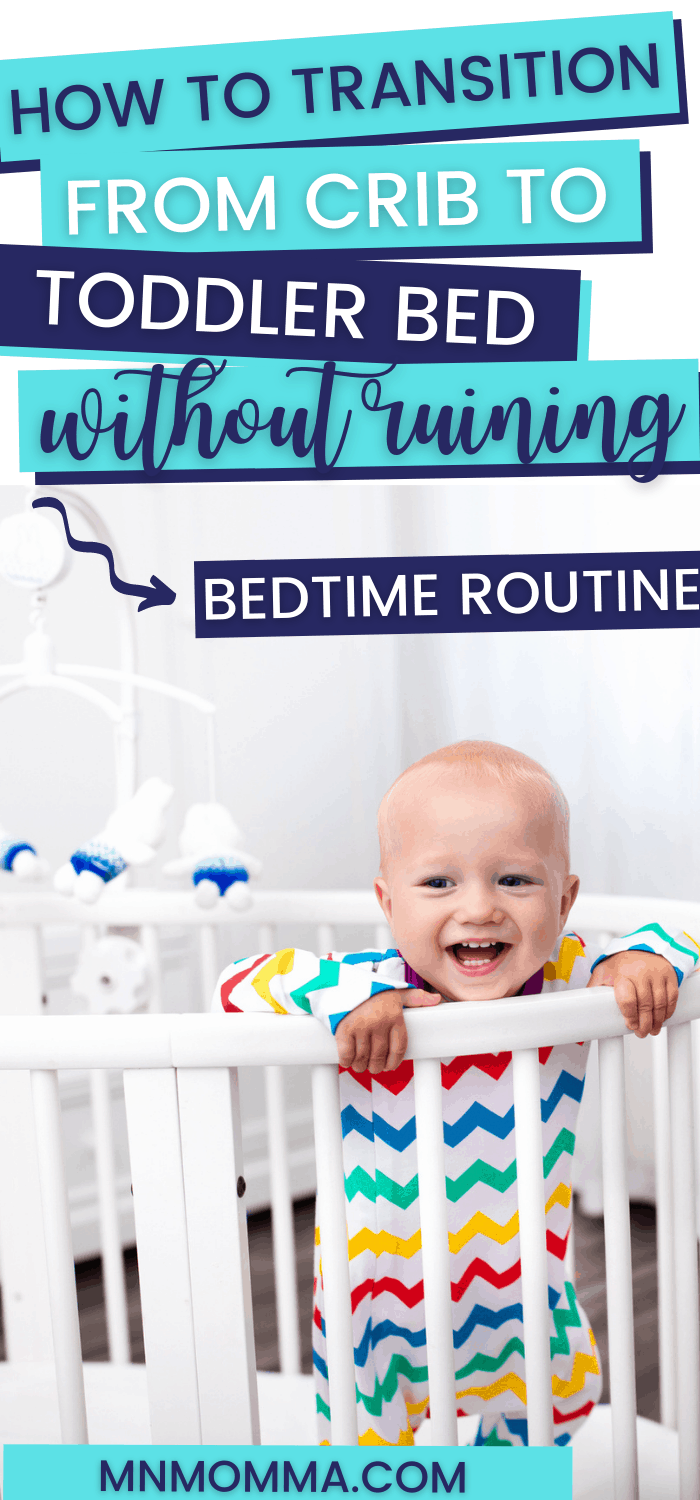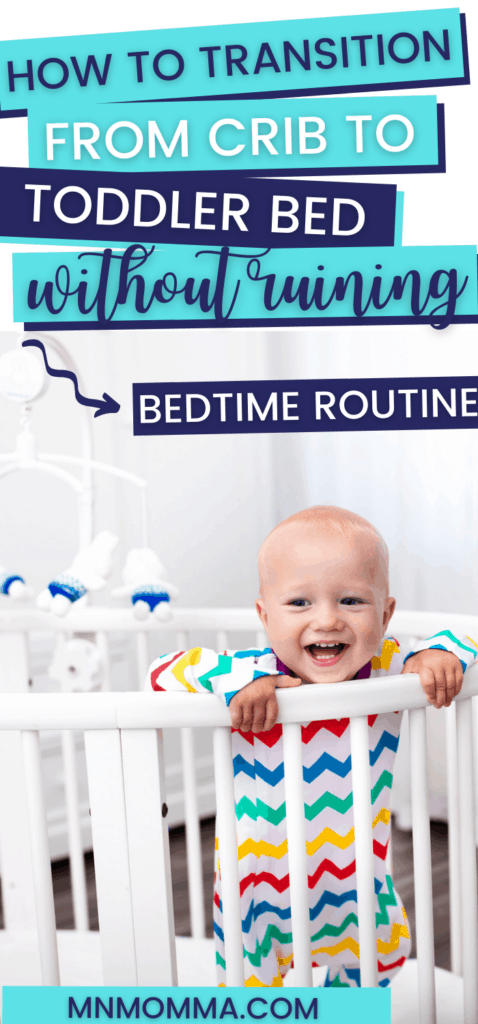 <— Pin it! Save this pin for later!