I Tried Beachbody's MBF and Here's What Happened (A Review from a Mom NOT Paid By Beachbody!)
Disclosure: This post may contain affiliate links, which means I may receive a small commission if you click a link and purchase something. Please check out my disclosure policy for more details. All opinions are my own!
Honest Review of MBF/MBFA
If you're looking for an honest review about Muscle Burns Fat (MBF) from someone who IS NOT a Beachbody Coach, then this blog post is for YOU. Before deciding if a workout program is worth doing, I've spent hours searching through blog posts, only to find article after article written by people who are Beachbody Coaches – aka paid by Beachbody if you try the program.
I also should warn you that my results are without the use of Shakeology or any of their nutrition programs. While you have access to reading the nutrition programs with Beachbody on Demand, I've just never found myself wanting to do them. I'm a big believer that I can manage my diet myself and that all foods are okay in moderation and balancing your diet.
My husband and I spend our own money yearly for the Beachbody on Demand service (about $100), so I don't get any kickback if you decide to try out this program. I just want you to get a real, unbiased review of Muscle Burns Fat without having to search and dig through hundreds of blog posts or forums.
All that being said, I am not a Beachbody Coach, so I can't answer any questions about the business or coaching side of things. What I can tell you is that this program gave me and my family some amazing results in just 2 weeks! Find out more below.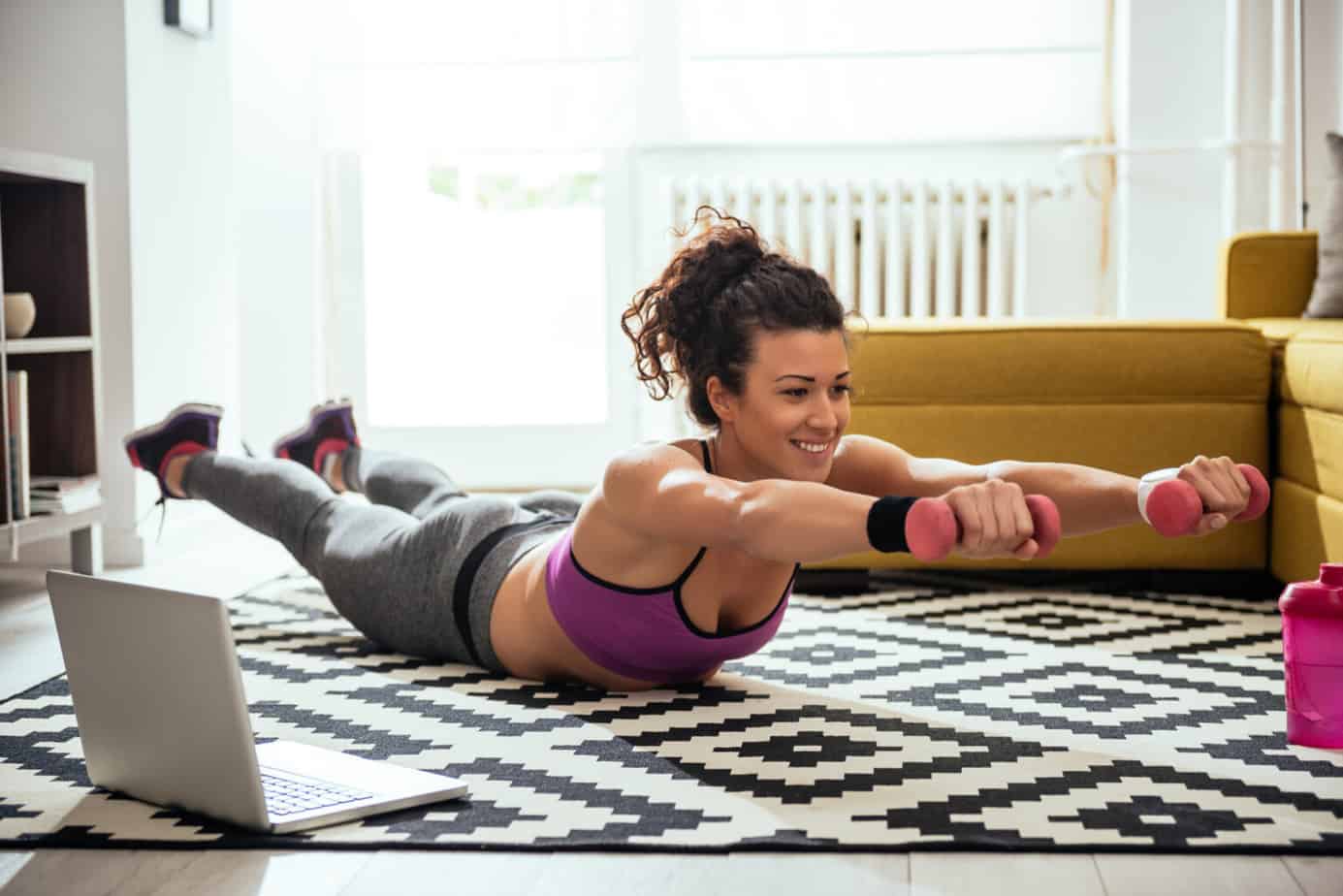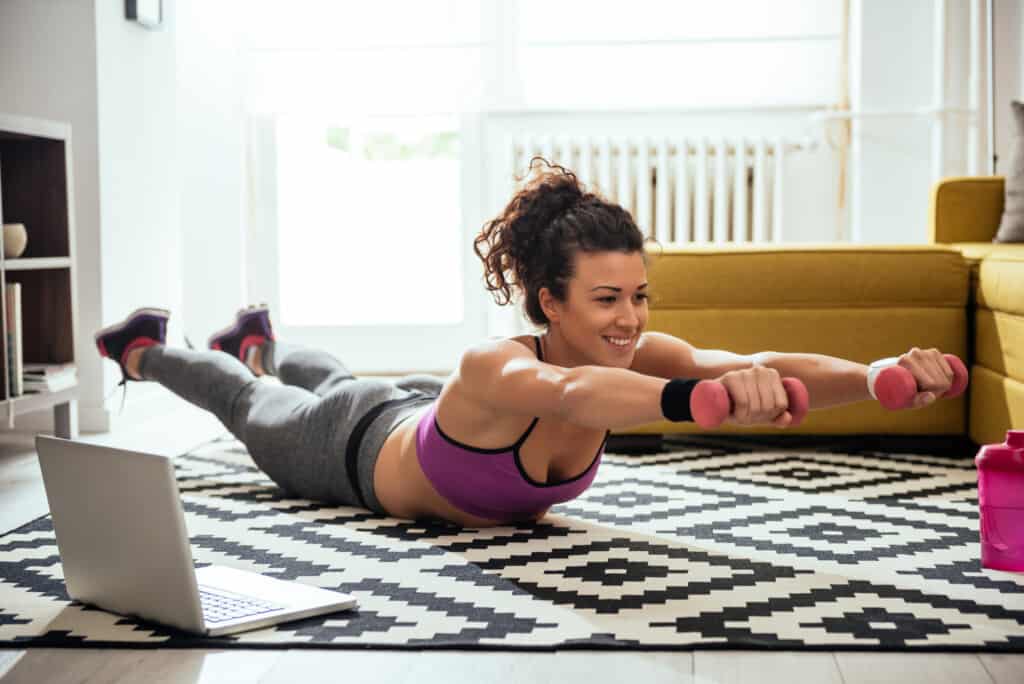 What is MBF/MBFA
MBF = Muscle Burns Fat
MBFA = Muscle Burns Fat Advanced (more on the differences below!)
MBF is a Beachbody cardio and weight lighting workout program that focuses on weight loss and toning. Similar to most of Beachbody's programs, MBF and MBFA are made up of two parts: Muscle Burns Fat (MBF) and nutrition (Shakeology), which are both optional to purchase separately or together in the "Get Started Pack."
Both MBF and MBFA are 3 weeks long each and have a workout for every day of the week. All the workouts are between 25 and 35 minutes long. In MBFA, the workouts are between 30-40 minutes.
MBF/MBFA Program Layout
The MBF workout program is laid out with a workout for every day of the week. Here's how they break it down:
Day 1: Lower Body Burn
Day 2: Core Circut
Day 3: Upper Body Burn
Day 4: Core Circut
Day 5: Full Body Burn
Day 6: Power Ignite
Day 7: Dynamic Recovery
Equipment Needed
Equipment needed: a mat, dumbbells (at least two), and BOD rope
As far as equipment goes, Beachbody will tell you that to participate in MBF/MFA you should have a mat, dumbbells, and BOD rope.
Bare minimum? You need dumbbells – a lighter pair and a heavier pair.
A BOD rope is used in almost every workout and you can find one on Beachbody's website, or grab a cheaper version here. What is a BOD rope? It's basically a jump rope that's not connected, so you'll swing a small rope in each hand.
MBF vs. MBFA. What's the Difference?
You might be debating MBF vs. MBFA –
So what's the difference between the two?
MBF is a 12-week program that focuses on strength training and the MBFA plan is an intense, 24-day fat burner.
The main difference between Muscle Burns Fat (MBF) and MBFA is the intensity of workouts and time frame.
As you probably assumed, MBFA is slightly harder than MBF. MBFA builds on some of the exercises learned in MBF and also includes a "Megan Minute" at the end of each segment and longer AMRAPS (as many repetitions as possible).
Is MBF a HIIT Workout?
I'll be honest – I love a good HIIT workout.
Thankfully MBF does contain a HIIT portion to the workout in addition to the weight lifting.
In MBF, this HIIT component is called EMOM (Every Minute on the Minute) – where you perform one intense exercise over and over again for 40 seconds. You'll have a 20 seconds break to rest and then repeat for 5 minutes.
Positives of MBF/MBFA
I truly loved MBF and MBFA. They might be my favorite Beachbody workouts we've done to date.
There's a new workout every day, and I feel like they go by quickly! Most of the days also include heavier lifting, which I far prefer to heavy cardio days. You can track your weights and see how you get stronger and improve over time.
While cardio is definitely not my favorite, I really do like core work. Thankfully cardio and core are mixed together to give you a break from one while you do the other. This makes the cardio segment seem much more doable and when you're tired of core, it's actually a nice break to switch to a little cardio!
Megan's a really positive trainer, in a not annoying way. Ha, I hope that makes sense? She keeps you motivated and quickly moves from one segment to the next so you don't feel as though you're wasting time standing around (I hate that!).
MBF doesn't require a lot of space, so for a home workout, it's perfect!
I also thought I would hate that MBF and MBFA had a workout every day of the week. Instead, I actually found it easier to workout every day and keep our momentum going! We were no longer deciding which day would be our "break" day, and instead just planned to work out every single day.
Negatives of MBF/MBFA
One of the downfalls to MBF/MBFA is the setup. Unlike most Beachbody exercise programs where there are other cast members in the background to watch, in MBF they're all on Zoom. This means you'll see a box of each person working out in their own home instead of in the studio with the instructor.
I also started to feel like the workouts got a little long towards the end of MBFA. The AMRAPs started to feel like they dragged on a little and I was wishing I was back at MBF.
Finally, the 7-day workout plan can feel overwhelming. While day 7 is really a stretching and recovery day, I usually like to have at least one full rest day, but this is just a personal opinion.
Would I Recommend MBF/MBFA
Yes! I would absolutely recommend MBF. I've completed several Beachbody programs, tried others I wasn't a fan of, done in-person workout classes at my local gym, and tried online Youtube workouts – but MBF is hands down one of my favorite.
If you're brand new to working out, I would probably start elsewhere and build up to MBF, but you can certainly try it and modify if needed!
I would recommend this program to anyone who is looking for a fitness challenge and a new workout routine. It's great that there are different levels of intensity so you can take it at your own pace.
MBF and MBFA Results
Who doesn't love to check out the results of a fitness program before you commit to doing it?
I'll be honest here, I don't weigh myself often anymore. I base my fitness on how I feel and how my clothes fit. Which isn't quite as fun as having some hard, fast numbers for you here.
When I first started MBF, I checked that scale frequently. I was feeling great one week in, and to my horror, the scale had shown I had gained weight. I was ticked.
Funny enough, Megan (the trainer) had posted an instagram video right around that time that made me feel much better:
I kept going with the program and found that I did lose weight, lost inches, my clothes fit better, and I felt great! Keep in mind, I do not do any of the nutrition programs, I just focus on generally eating well and enjoying foods in moderation.
Where Can You Try or Sign Up for MBF/MBFA
While MBF and MBFA are not available on DVD, you can stream them online.
Beachbody on Demand offers a free 14-day trial, so I highly recommend logging on and giving it a try to see if the workout style is right for you. If you like it, you can sign up for a 3, 6, or 12-month membership (12-month is the best bang for your buck!).
Unbiased MBF Review
Beachbody MBF Review – Is it worth the money? If you're a busy mom and want to get in shape, this is the workout for you. The workouts are 40 minutes or less each day of your week which makes it easy to fit into any schedule even with children at home. You can even let them join in on the fun!
You'll see results quickly without feeling like you have to spend hours sweating over exercise equipment. I'd love to hear if you've tried MBF or MBFA and what you thought in the comments below!
Related: Why Busy Moms Need HIIT
Related: An Honest Review of Beachbody's LIIFT4
Related: A Real Mom's Review of 9 Week Control Freak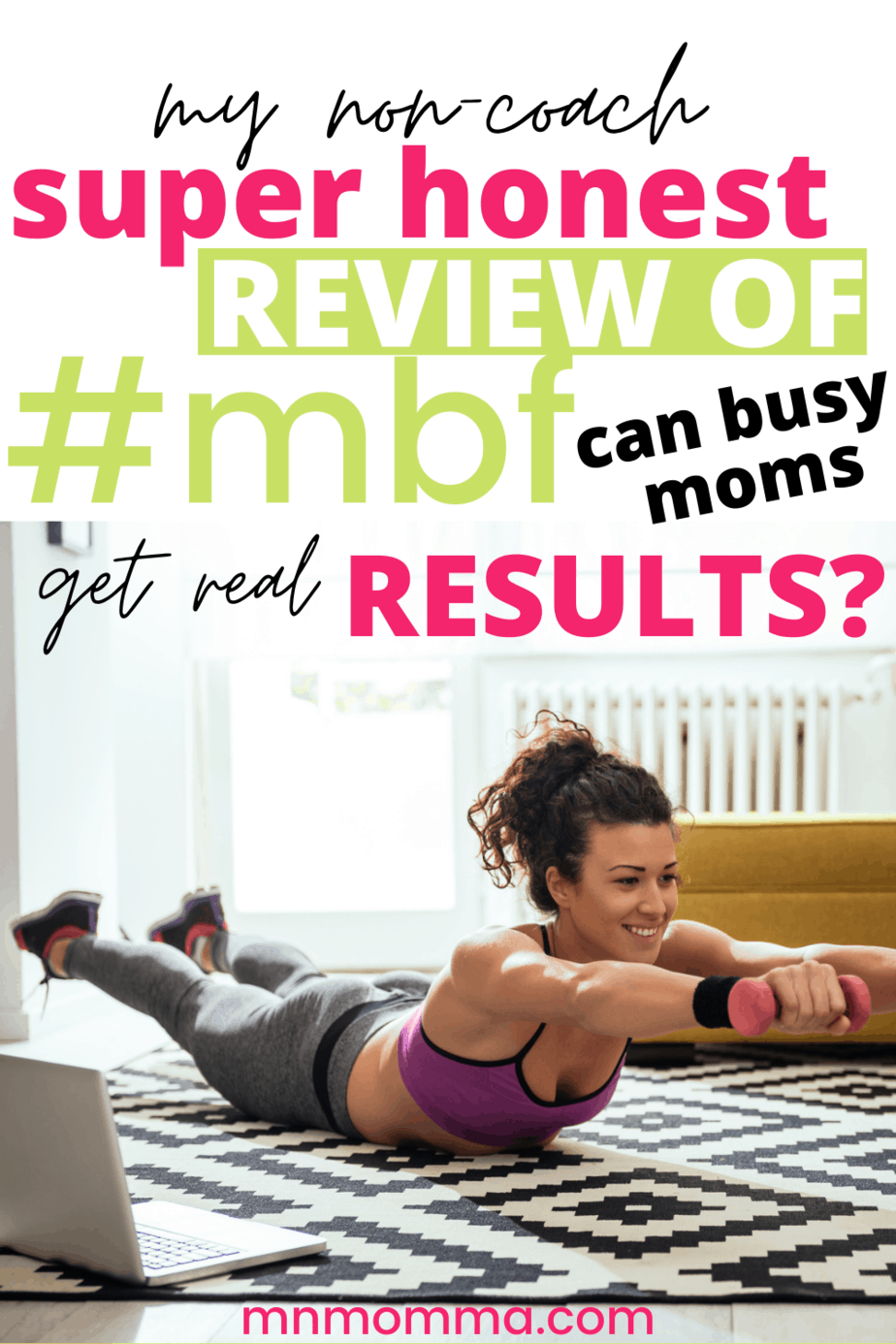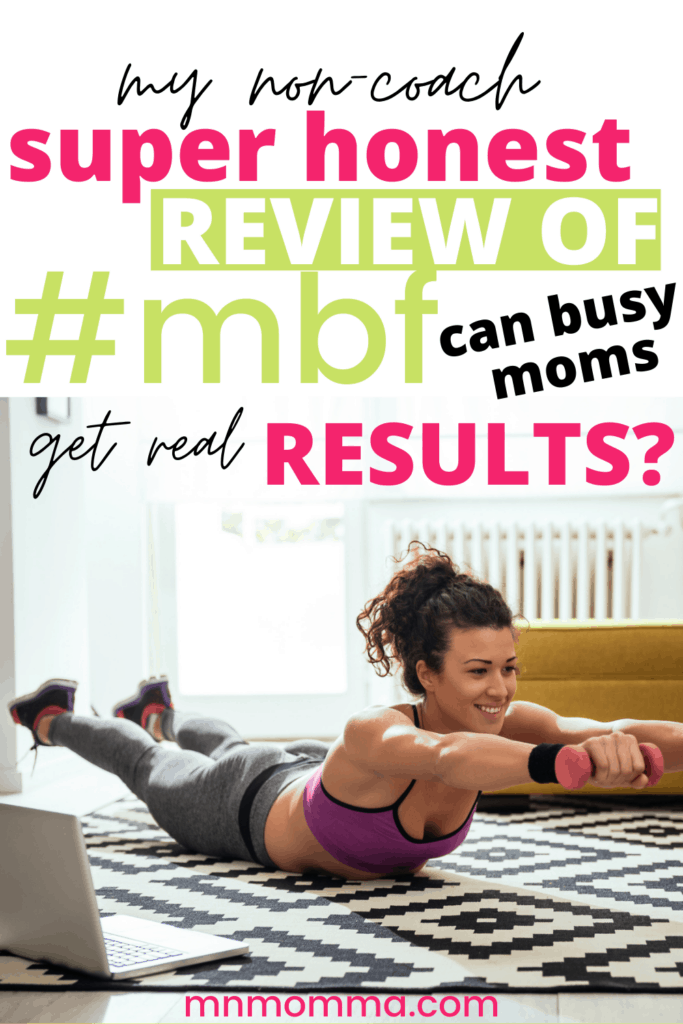 <— Pin it! Save this post for later!