I Tried Beachbody's 9 Week Control Freak and Here's What Happened (A Review from a Mom NOT Paid By Beachbody!)
Disclosure: This post may contain affiliate links, which means I may receive a small commission if you click a link and purchase something. Please check out my disclosure policy for more details. All opinions are my own!
Honest Review of 9 Week Control Freak
Ready for a truly honest review of 9 Week Control Freak?
I mean a real review from someone who IS NOT another Beachbody Coach?
Then this blog post is just for you!
After scouring the internet for reviews on different Beachbody workouts, I quickly became frustrated with all the posts written by people who are Beachbody Coaches (people who are paid to promote Beachbody). I was happy they loved the program, but I wanted to hear from real people who didn't have anything to gain by promoting it.
I spend my own money yearly for the Beachbody on Demand service (about $100), so I don't get any kickback if you decide to try out this program.
I just want you to get a real, unbiased review of 9 Week Control Freak, without having to dig through 10 pages of google.
Side note: my results are without the use of Shakeology (Beachbody's nutrition shakes/meals) or any of their nutrition programs. While you have access to reading the nutrition programs with Beachbody on Demand, I didn't follow them. I chose to manage my diet myself and focus on eating a variety of foods in moderation and working to balance my diet.
All that being said, I am not a Beachbody Coach, so I can't answer any questions about the business or coaching side of things. What I can tell you is that this program gave me good results and was totally different than anything I'd done before!
Find out more below.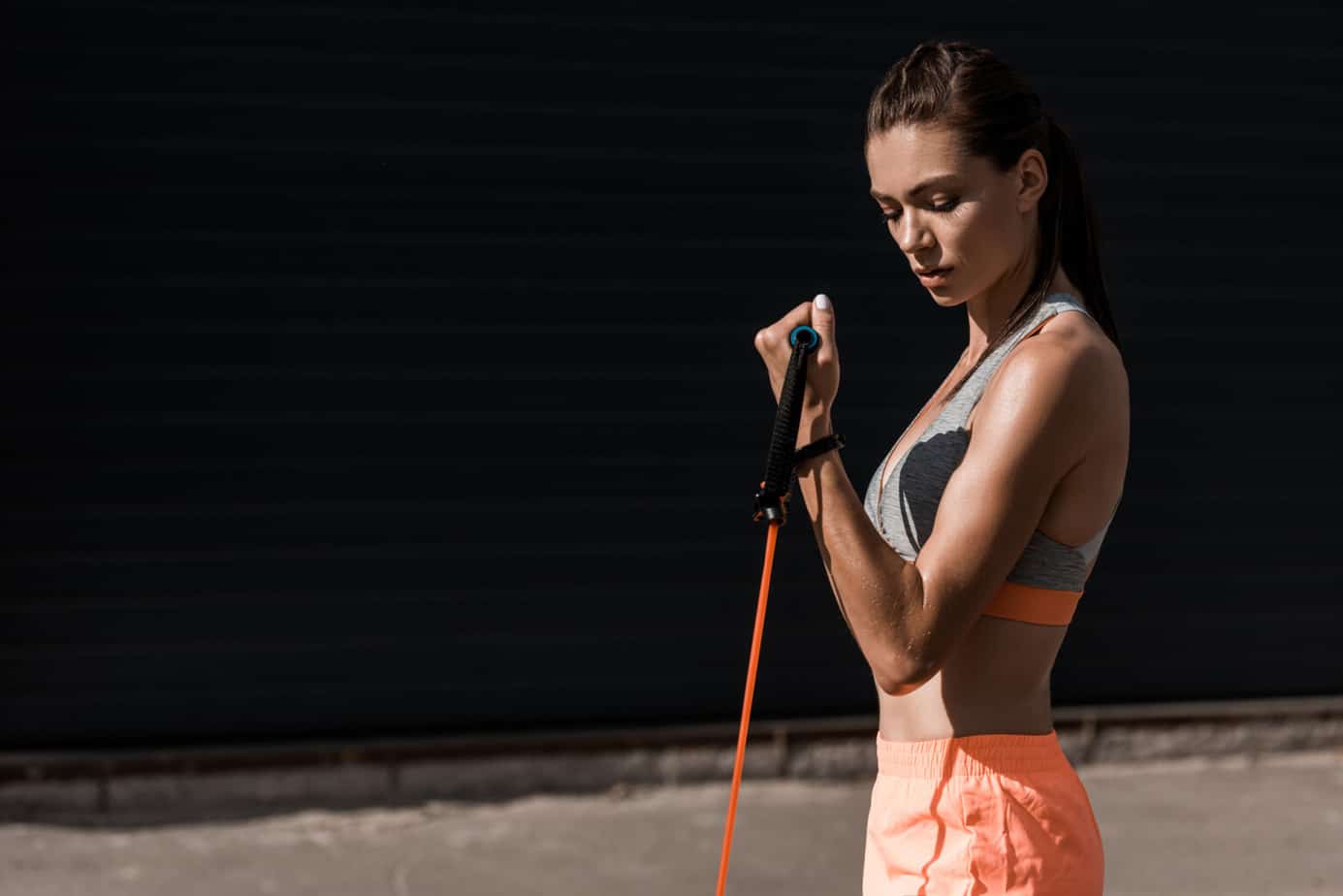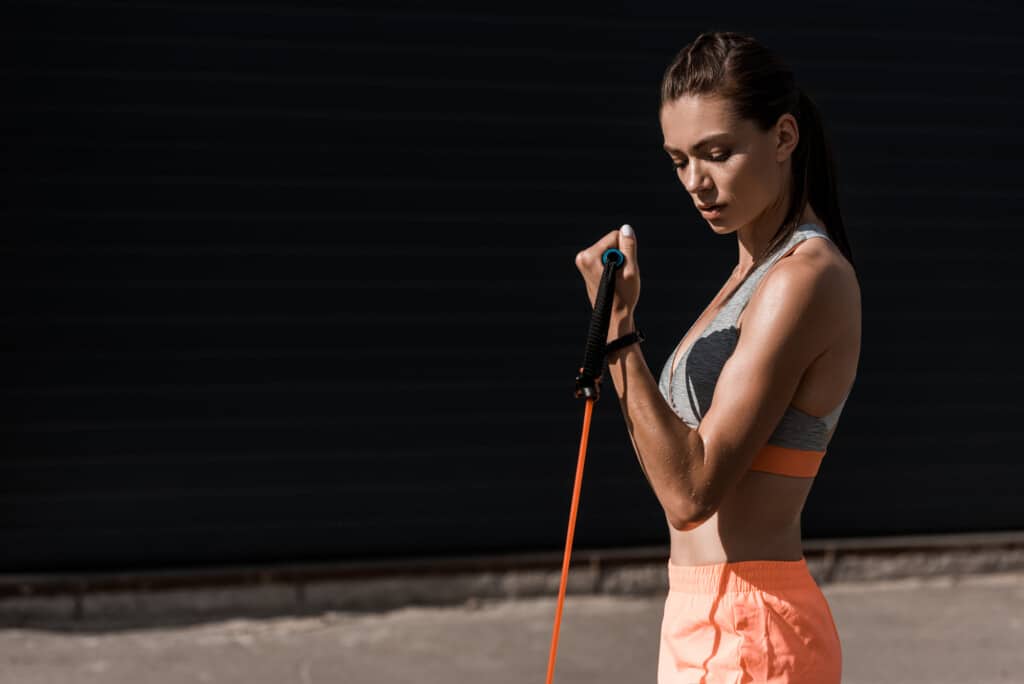 What is 9 Week Control Freak
9 Week Control Freak is a workout program led by an instructor named Autumn.
Both MBF and MBFA are 3 weeks long each and have a workout for every day of the week. All the workouts are between 25 and 35 minutes long. In MBFA, the workouts are between 30-40 minutes.
9 Week Control Freak Program Layout
The 9 Week Control Freak workout program is laid out 5 workouts a week for 9 weeks. The rest days change, so be sure to pay attention to what phase you're on.
You'll also see workouts listed as DCT-T. This mean density, complex, and tabata training.
Phase 1 (3 weeks):
Monday: DCT-T: BACK & BICEPS
Tuesday: DCT-T: CHEST & TRICEPS
Wednesday: TABATA CARDIO
Thursday: Rest
Friday: DCT-T: SHOULDERS
Saturday: TOTAL BODY TONE
Sunday: Rest
Phase 2 (3 weeks):
Monday: TABATA CARDIO
Tuesday: DCT-T: SHOULDERS
Wednesday: Rest
Thursday: DCT-T: BICEPS & TRICEPS
Friday: TOTAL BODY TONE
Saturday: Rest
Sunday: DCT-T: BACK & CHEST
Phase 3 (3 weeks):
Monday: DCT-T: BACK & LEGS
Tuesday: TABATA CARDIO
Wednesday: Rest
Thursday: TOTAL BODY TONE
Friday: DCT-T: CHEST & TRICEPS
Saturday: DCT-T: SHOULDERS & BICEPS
Sunday: Rest
Equipment Needed
Before starting this workout, you should know that you need some serious equipement.
Equipment needed: control track, 8″ exercise ball, and resistance bands
You can buy the whole package of equipment from Beachbody as well.
The control track is something you probably don't already have at your home, but is a must for this workout. A control track is a floor to above the head track attached to your wall, that you can hook your resistance bands to. You need to be able to adjust the height of your track for different workouts, so don't plan for only one position.
If you want to skip the control track, try 9 Week Control Freak Off the Wall.
Here's a quick idea of what the control track looks like and how to set it up if you choose:
How to DIY your control track:
We created our own control track with these resistance bands, 3 heavy duty eye hooks (one at the bottom, one in the middle, and one at the top), carabiner clips, and securing some boards to the studs in our basement wall.
What's the Difference Between 9 Week Control Freak and Off the Wall?
If you've looked into 9 Week Control Freak, you've probably seen the option of 9 Week Control Freak Off the Wall as well. So what's the difference?
9 Week Control Freak requires the use of the control track, a resistance band mechanism that attaches to your wall and adjusts the resistance bands at at-least 3 different heights.
Off the Wall, on the other hand, can be done without the control track and just requires weights.
Positives of 9 Week Control Freak
One of my favorite parts of 9 Week Control Freak are the fast paced workouts. Autumn doesn't waste any time and gives you a great workout in a short amount of time.
I hate when instructors spend too much time talking and not enough time "doing". That was not a problem with these workouts!
Another positive was the change in your typical workout. I've never done a workout program with resistance bands on the wall before, and I LOVED it.
I enjoy lifting weights and this was a parallel to that and something different than your "typical" at home workout.
Finally, variety. There are lots of different workouts and workouts are rarely repeated. You'll do a few specific exercises over again, but that can be a positive as you're able to master the move.
Negatives of 9 Week Control Freak
To me, one of the negatives to 9 Week Control Freak is the strong motivational talks Autumn gives. While this can be a major pro to some, I felt she occasionally gets on a tangent that I just tune out 😉
Another negative to the program is that some of the moves on the control track can be quite complicated. If you've never used resistance bands in this way before, it can take a little while to figure out exactly how to do the move.
That being said, I wouldn't let this last point discourage you. Autumn does try to take her time explaining each move the first time you do it.
Would I Recommend 9 Week Control Freak
Yes, I would definitely recommend 9 Week Control Freak for someone looking for a new workout program.
While it's not my FAVORITE of the Beachbody programs, this one is, it's a great program to switch to when I'm tired of the typical workouts.
If you're brand new to working out, I would start with other programs and work up to 9 Week Control Freak. Some of the moves are more complicated and having a good fitness base will help you succeed.
There is a great modifier option in these workouts, so if you need to move a little slower, that's okay.
I would recommend this program to anyone who is looking for a new full body workout challenge that can be done 5 days a week.
9 Week Control Freak Results
Scrolling to the results section of a fitness review is usually one of the first things I do, so I'll cut to the chase.
I didn't see a huge weight loss doing 9 Week Control Freak, but that wasn't my goal either.
I don't typically weigh myself, but base my fitness on how I feel and how my clothes fit.
That being said, 9 Week Control Freak definitely helped me feel stronger and I noticed new muscles I hadn't seen before.
Keep in mind, I do not do any of the nutrition programs, I just focus on generally eating well and enjoying foods in moderation.
Where Can You Try or Sign Up for 9 Week Control Freak
9 Week Control Freak is not available on DVD, but you can stream the workouts online.
Beachbody on Demand offers a free 14-day trial, so I highly recommend logging on and giving it a try to see if the workout style is right for you. If you like it, you can sign up for a 3, 6, or 12-month membership (12-month is the best bang for your buck!).
Unbiased 9 Week Control Freak Review
Beachbody 9 Week Control Freak Review – is it worth your time? If you're a busy mom and want to get in shape, this is the workout for you. The workouts are shorter (usually around 30 minutes or less each day), for 5 days a week. This makes it easy to fit into any schedule even with young kids at home.
If you've tried 9 Week Control Freak, I'd love to know what you thought in the comments below!
Related: Why Busy Moms Need HIIT
Related: An Honest Review of Beachbody's LIIFT4