What No One Told Me About Postpartum Recovery (After Baby #2)
Disclosure: This post may contain affiliate links, which means I may receive a small commission if you click a link and purchase something. Please check out my disclosure policy for more details. All opinions are my own!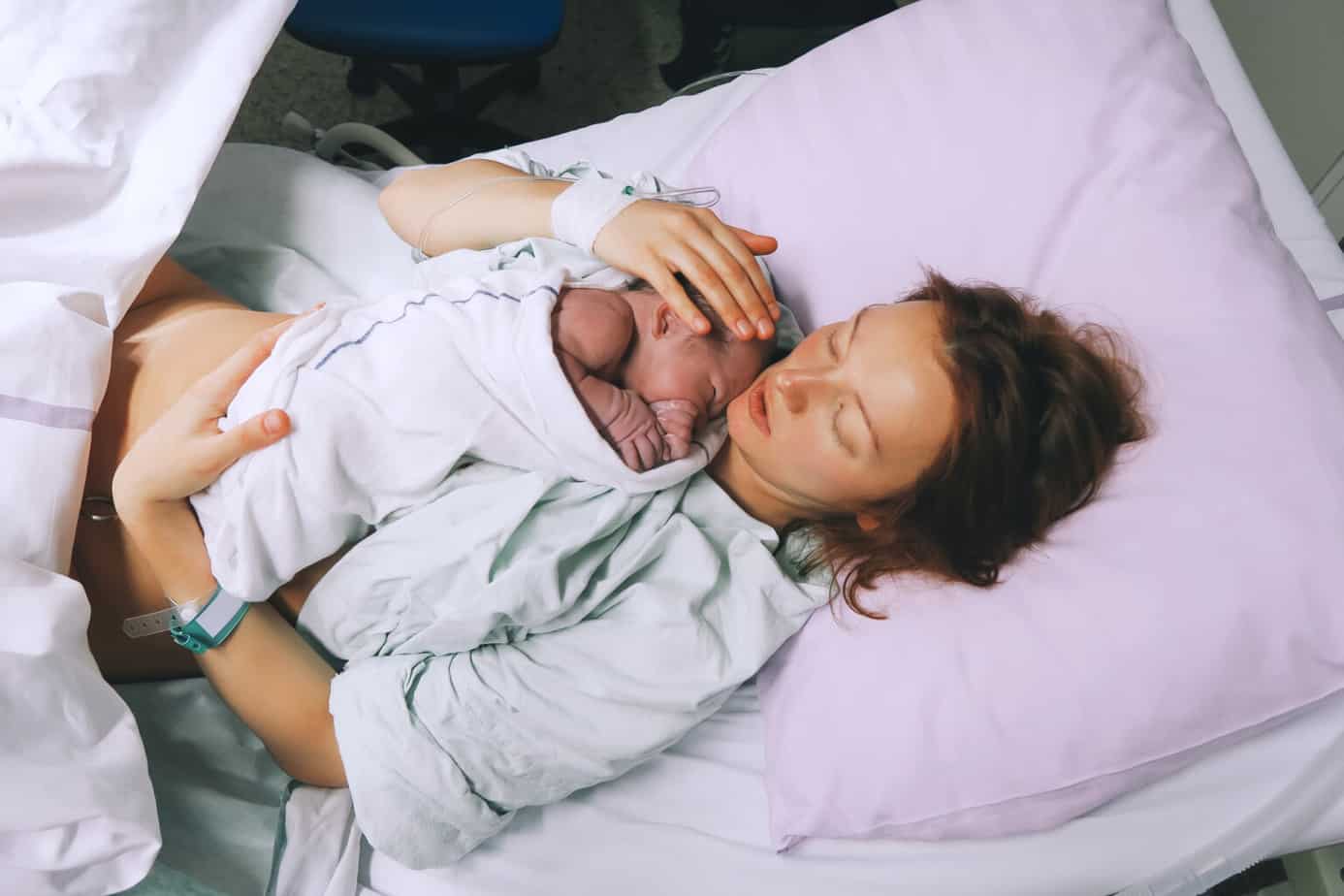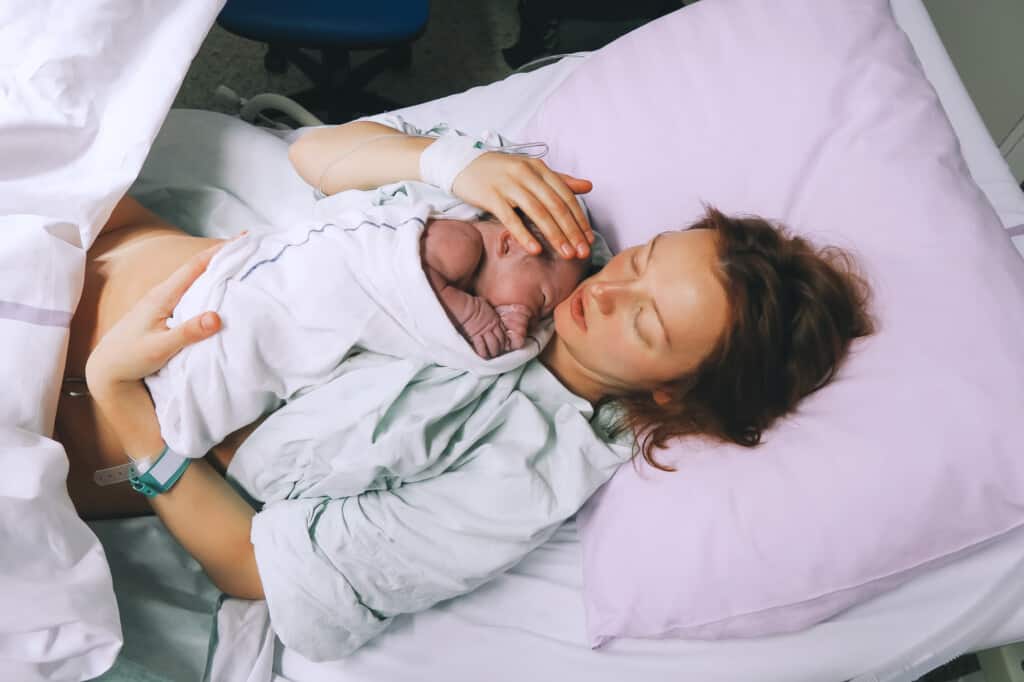 Tips for Postpartum Recovery After Your Second Baby
If you've had a baby before, you know that postpartum is no walk in the park. It's hard.
You're tired, you're trying to figure out how to be a mom, you're trying to remember all the things you've learned about how to best care for your new baby, and you've got this recovering postpartum body to take care of too!
Yikes. No wonder we're so exhausted.
All that being said, I was shocked to find that recovery for postpartum with my second baby was NOT the same as the first. Here's the 7 things no one told me about postpartum recovery after baby #2.
**Note: I do not want to scare you! I just want you to be aware and prepared for what you might experience during postpartum recovery.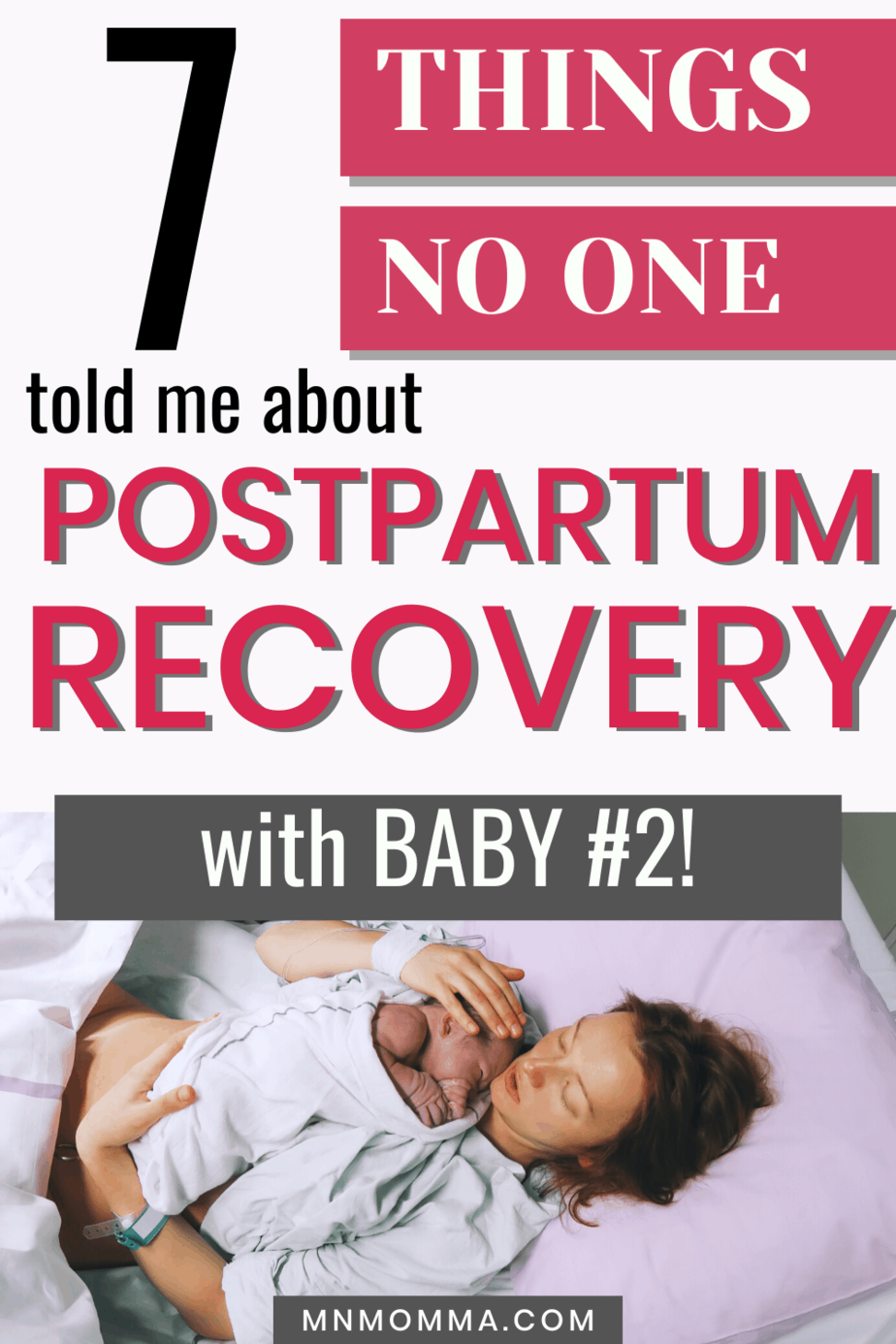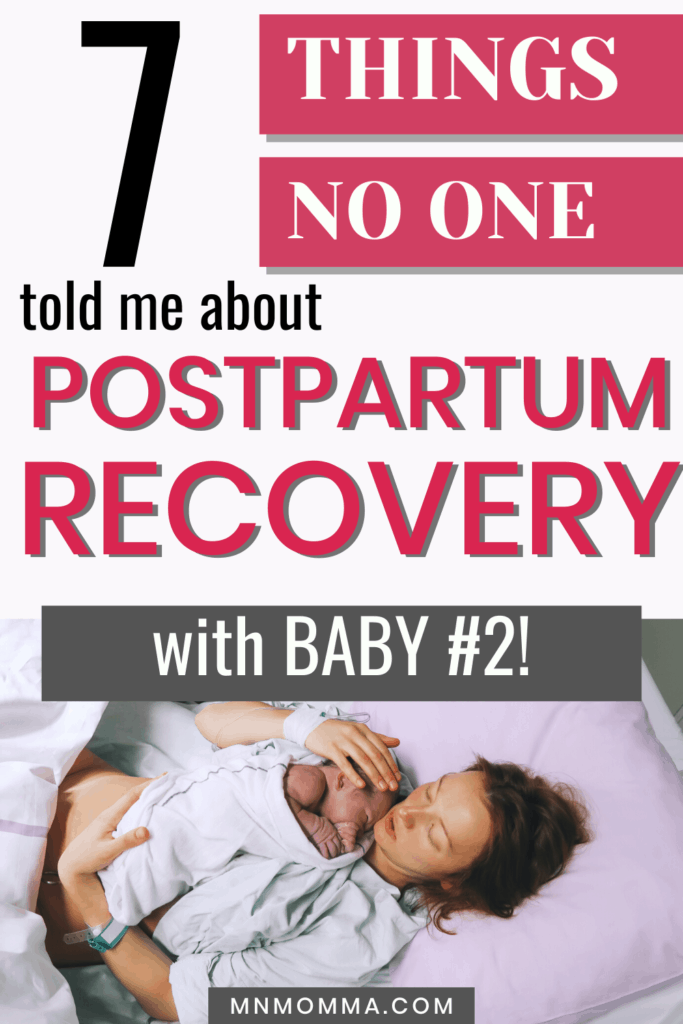 <— Save this post for later!
What I Wish I Knew About Postpartum Recovery: After Baby #2
1. Holy Crap. The After Birth Pains
When you have your first baby, you get to feel those dreaded after birth pains. They feel like your body is almost in labor. It's cramping and helping to shrink your uterus back down to regular size. But it sucks and does not feel nice.
I hate to be the bearer of bad news, but after birth pains are typically worse after your second baby (and can also be worse while breastfeeding). They can last a week or more and for me, was borderline more uncomfortable than actually being in labor. I had an epidural, so take that as you will, buuuut, I absolutely found my after birth pains a huge pain in the you know what.
So what can you do about them? Here's my best tips:
Take your high strength ibuprofen around the clock at least for the first few days. I found that by the time I was allowed to have it again, I needed it.
Slow down and relax on the couch
Take slow deep breaths to get through them, they hurt, but they'll pass!
Take a warm bath and relax (some new moms swear by a Sitz bath)
Use a hot water bottle or heating pad
Empty your bladder
Go for an easy walk
You can find out more about afterpains here.
2. Your Husband Has Home Duties Now
When you have your first baby, you and your husband can soak up all the moments at the hospital together. I mean ALL the moments. He can be by your side every minute of the day if you wanted.
However, this time around you have another little one at home. This means your husband probably has dad duties to tend to at home.
Whether it's just a quick pop at home for a bedtime story, or he needs to be there for whatever your little one needs, things are a little more complicated this time around.
3. Sleeping When Baby Sleeps Has Never Been Harder
With all the naps babies take, you should really try your best to take a few too! Unfortunately, when you have another child at home this gets much more complicated.
If you're watching your other child alone while you're on maternity leave, the only chance at a good nap is if you can get your newborn and your big kid to take a nap at the same time.
I'm not saying it's not possible, but when you get the magic, take advantage of it momma!
4. It Might Be Birth #2, But It Still Takes Time to Recover Postpartum
This one was a hard one for me. You're feeling like you've given birth once before and now you know it all. You know all about postpartum recovery with baby #2 and you're going to rock it.
Ehhhh, not so fast.
While our minds are prepped and ready for a great postpartum recovery, it's important to remember that your body needs time to recover. Even though you've done this before, your body still grew a baby and labored and delivered to help your little one enter the world!
Give yourself a break and lots of time to relax and recover. This postpartum recovery kit was a lifesaver for me this time around.
5. Breastfeeding Isn't The Same As Baby #1
If you breastfed with baby #1, you have a great base to go off of. However, it's important to remember that your breastfeeding journey could be very different from one baby to the next.
This could mean a variety of things:
breastfeeding was really hard with #1 vs. easy with #2
breastfeeding was really easy with #1 vs. hard with #2
You overproduced the first time and not this time
You're overproducing right now!
Both were hard
Both went well
However your breastfeeding journey goes, just remember that just because it was one way with your first baby does not mean it's going to be the same with the second baby.
Do your best to get great breastfeeding support from those around you and don't be afraid to talk with your doctor or lactation consultant if you have any questions.
You also might want to check out the 7 most common breastfeeding problems and how you can solve them on your own.
6. Your Recovery Won't Be The Same As Baby #1
This one is a lot like #4 and #5 combined. Your postpartum recovery after baby #2 is going to be different than your postpartum recovery after baby #1.
You may be more prone to certain things and may have a better sense of what to expect, but you can never know for sure how long it may take you to recover, how to recover if you had a different type of birth (vaginal vs. C-section, tearing, etc.), and you might be facing different stressors and joys this time around than with your first baby.
Take it easy and remember to be kind to your body. It just did something incredible and deserves a chance to heal up, however it needs to!
7. Embrace Your Rockin' Mom Bod
I LOVE this one. If you're anything like me, after having a baby you look in the mirror the next day and can't help but think "girl, I look so good!".
I always find it humorous because a few months later, you look back at pictures and think, I totally still looked a few months pregnant and I thought I looked like normal!
What I'm truly getting at here is to enjoy that awesome feeling of loving how your body looks in the moment. Feel good about yourself and be proud of what your body just did; because it's pretty incredible that you just grew a baby and now you're holding that sweet little miracle.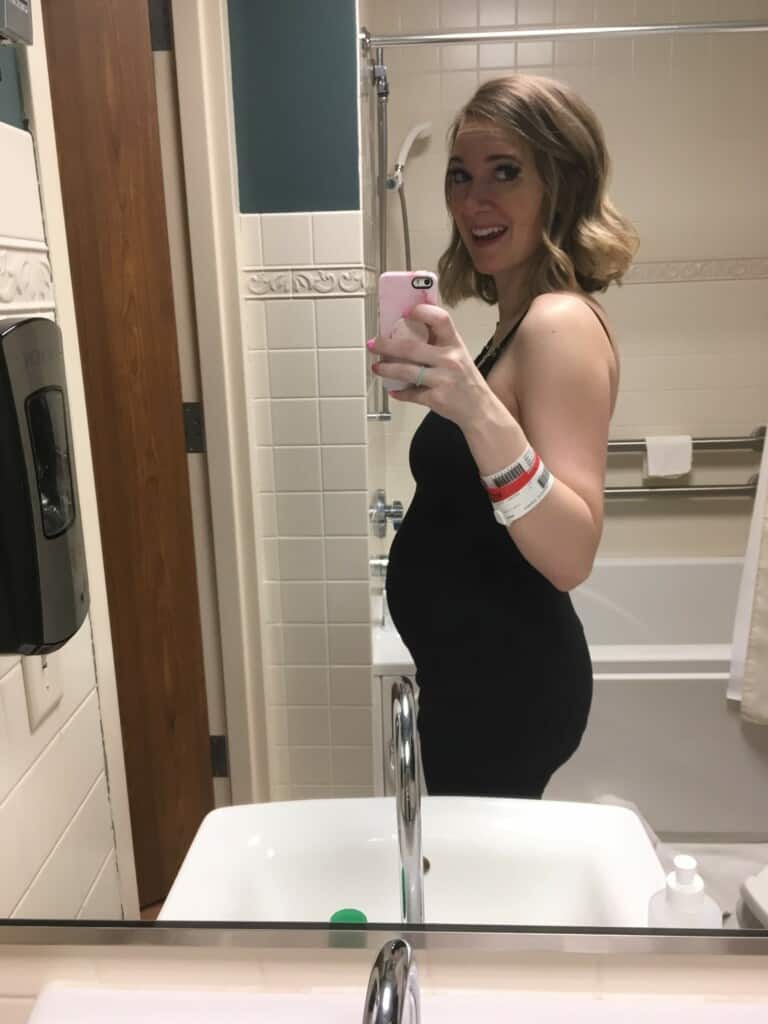 What I Wish I Knew About My Postpartum Body After Having My Second Baby
Are there are any other pieces of advice for postpartum recovery that you wish you had before giving birth to your baby? I'd love to hear your best tips, advice, and things you were surprised to find out below!
Related: 4 Postpartum Must Haves for New Moms
Related: 7 Common Postpartum Problem and How to Avoid Them
Related: How to Handle Visitors After Baby