3 Reasons Why You NEED A Manual Pump (I promise, I found you a good one!)
Disclosure: This post may contain affiliate links, which means I may receive a small commission if you click a link and purchase something. Please check out my disclosure policy for more details. All opinions are my own!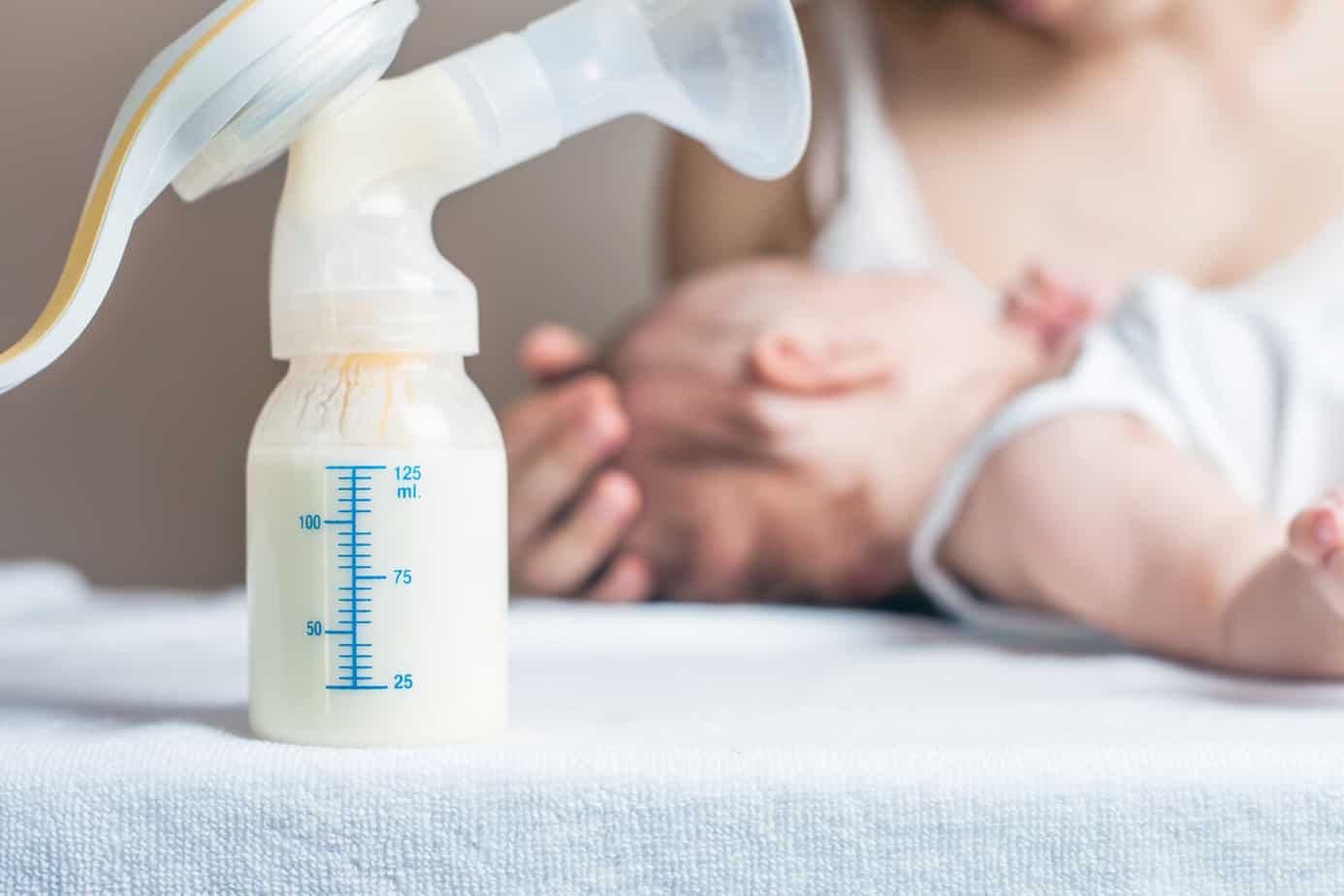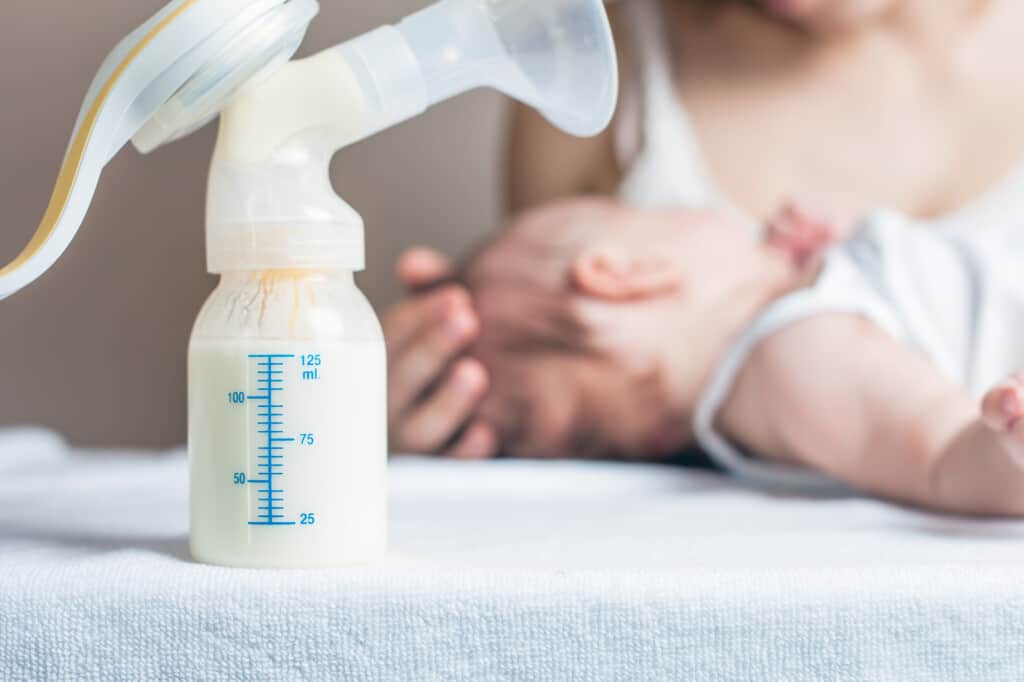 Why You Should Add That Manual Breast Pump to Your Baby Registry
As an RN and mom of two that I breastfed and pumped for. I can tell you with 100% certainty that you should own a manual breast pump.
And I'm not talking about the amazing Haakaa breast pump that everybody loves (for good reason!). I mean the good old fashioned, pump it yourself pump.
You're probably thinking, why do I need a manual breast pump?
I mean, why bother?
Hasn't technology improved so that I DON'T have to pump my own boobs?
Yes! And it's totally awesome and way more efficient to use an electric breast pump, but having a manual breast pump on hand has some major perks that breastfeeding and pumping moms need to know about.
Now, I am in no way insinuating that if you are a pumping mom that you should only own a manual pump. However, if pumping is your game, even occasionally, I think owning a manual pump is so helpful!
Why You Should Buy A Manual Breast Pump
So why should you buy a manual breast pump when an electronic one can do all the hard work for you?
Well, I believe there are 3 good reasons all breastfeeding and pumping moms should own a manual breast pump.
Here's the quick rundown on why you gotta add that manual breast pump to your baby registry:
For engorgement
For fast let-down
For "just in case" moments
Okay, so let's break each of these reasons down a little bit.
Using a Manual Breast Pump for Engorgement
Let's play a game of hypotheticals.
Let's say that you've been breastfeeding for a couple of weeks and your milk is REALLY coming in.
You wake up during the night and you're feeling engorged and uncomfortable and it totally sucks.
Oh, and your sweet babe is fast asleep and doesn't need to eat for another hour or more.
You have three options:
You can grab your electric pump and get it all set up for a quick pumping session
You can manually express and lose your milk
OR you can grab your quiet little manual pump, give it a few squeezes and feel better. And back to bed!
The manual breast pump provides quick relief without the hassle of getting your electric pump set up.
Plus, you can save up that milk for a feeding, a milk bath, or whatever else you end up using the spare breastmilk that you'll have for.
Seriously, just squeeze and go – then back to bed!
Using a Manual Pump for Fast Letdown
I hate to say this one is controversial, but it's kind of controversial. Oh well. Don't leave me angry comments about it, my doctor says 😉
Another great way to use a manual breast pump is for a fast letdown. If you have a fast letdown pumping a little off, then letting your baby nurse can be beneficial.
Some people will tell you that a baby should learn to adjust to your letdown speed, but my doctor recommended this for us. If your baby is having a hard time adjusting to your letdown, talk to your doctor about the possibility of trying this method.
It worked really well and I froze any extra milk that I pumped off during the day. Woohoo, more milk!
Using Your Manual Breast Pump for Emergencies
No one wants to be without a breast pump when they really need it, am I right?
Here are a few potential situations that could come up where you're going to want a great manual breast pump:
The power goes out during a storm and your pump doesn't have a battery pack – noooo!
You forget your power cord for your pump at home – I've done this one and it totally stinks
You're going on vacation and you forgot pump parts or your bag got lost in the hustle and bustle
Also, it's just so easy to throw in any bag and travel with – just in case. Just do it.
When You Shouldn't Use A Manual Breast Pump
Okay, so as I mentioned earlier, you definitely shouldn't be using your manual breast pump for EVERYTHING.
Here's what I don't recommend a manual pump for:
For a whole pumping session, multiple times a day. Can you say sore hands and wrist, yikes! I mean, you'd probably gain some really great muscles, but I'm not sure it's worth the cost 😉 In addition, dual pumping has been proven to be more effective when you're pumping to get the most milk out.
For my daily pumping at work. I used to use the Medela Pump In Style Advanced Breast Pump Backpack now I love my Spectra S2 (compare them both here!)
The Best Manual Breast Pump
Okay, so back to my favorite manual pump.
When my doctor recommended pumping off some of my fast let down, I was not excited. I thought manual pumps were from the stone ages.
Um, no, thank you.
And I also didn't think I had time to fiddle with an electric pump to only pump for a minute or two. Ugh. However, I conceded and thought I'd give it a try.
The consensus?
I completely loved my manual pump. The two big perks? The breast shield was soft and comfortable, and it worked – fast! For frugal families, the price can't be beaten.
Meet the Philips AVENT Manual Breast Pump, the pump I never thought I could love 😉
Do You Use A Manual Breast Pump?
Do you use a manual breast pump? I'd love to hear the times it's saved you in a pinch.
Make sure to subscribe below for your FREE milk inventory log. I wish I had this when I started pumping!
The resource library includes a pumping bag checklist, breastfeeding sign, milk inventory log and more! Completely FREE for you!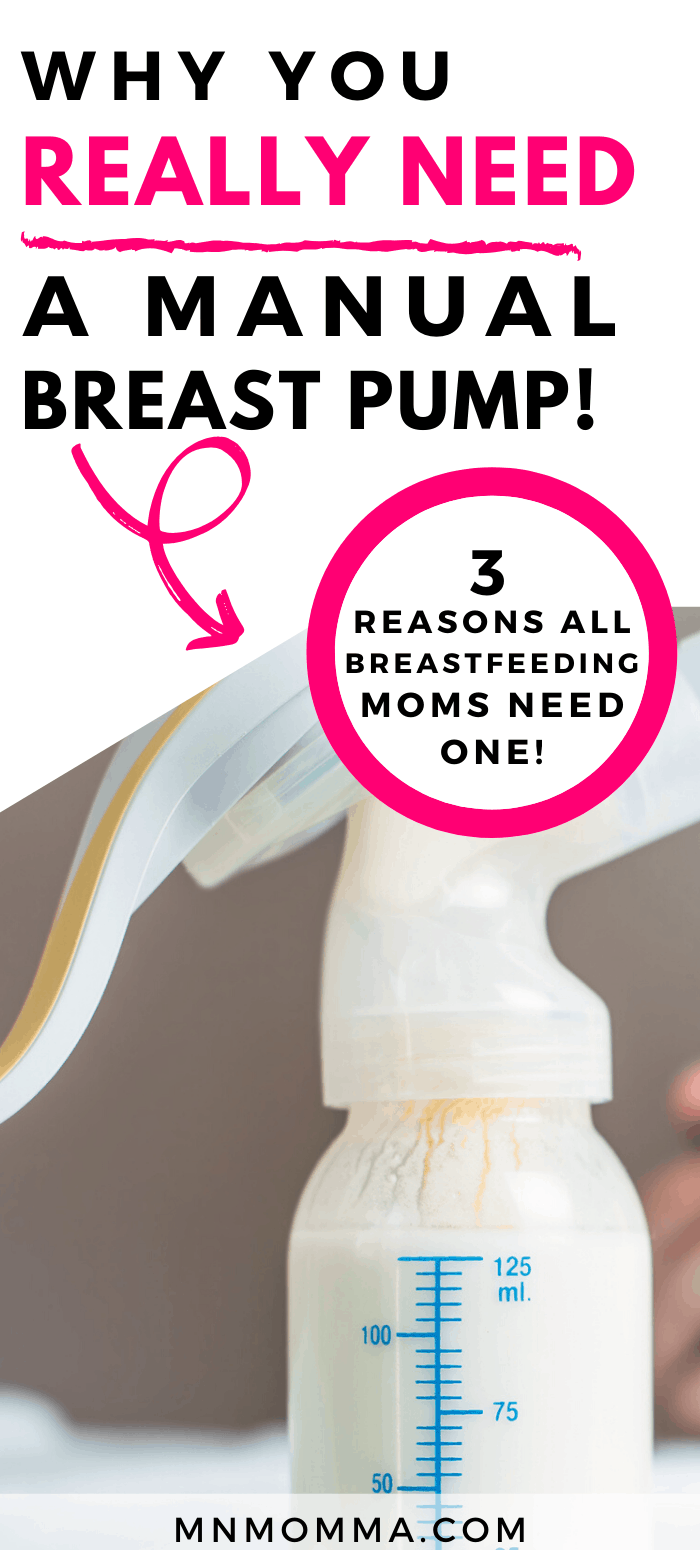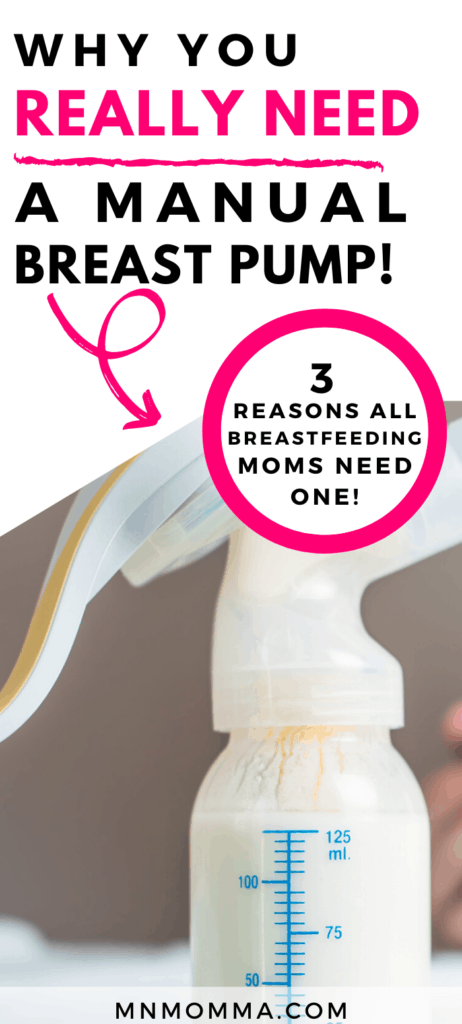 <— Save this post for later. Pin it!