The Best Baby Gear of 2021 (That You Don't Want to Miss!)
Disclosure: This post may contain affiliate links, which means I may receive a small commission if you click a link and purchase something. Please check out my disclosure policy for more details. All opinions are my own!
Does Name Brand Baby Gear Mean It's "The Best" Baby Products?
I was just having a conversation with a newly pregnant friend and she was asking all about the overwhelming amount of baby gear available.
Is a certain brand really worth it? Are all car seats basically the same? What's worth splurging on?
I figured I should share the details with ALL of you, rather than just let my friend in on all the best baby gear detes.
Okay, so before we get into the BEST baby gear of 2021 (some of which you should totally be hitting add to cart or registry right now), let's talk quickly about brands.
MOST of your baby gear truly doesn't matter the brand. There. I said it.
Hate me or love me, it's the truth.
Sure, some babies need certain diapers because of a skin condition, but for most babies, the generic is going to work just fine. Some car seats are definitely more deluxe, but will most of them protect your baby in a car accident the same? Pretty much.
How about that super expensive brand of bottles your favorite instagrammer swears by? They may be awesome, but before you go crazy and buy 6 of them, wait and see if your baby will actually drink from them. Trust me, babies don't see name brands, they just like what they like 😉
Pregnant? Don't miss this free Beginning Prenatal Class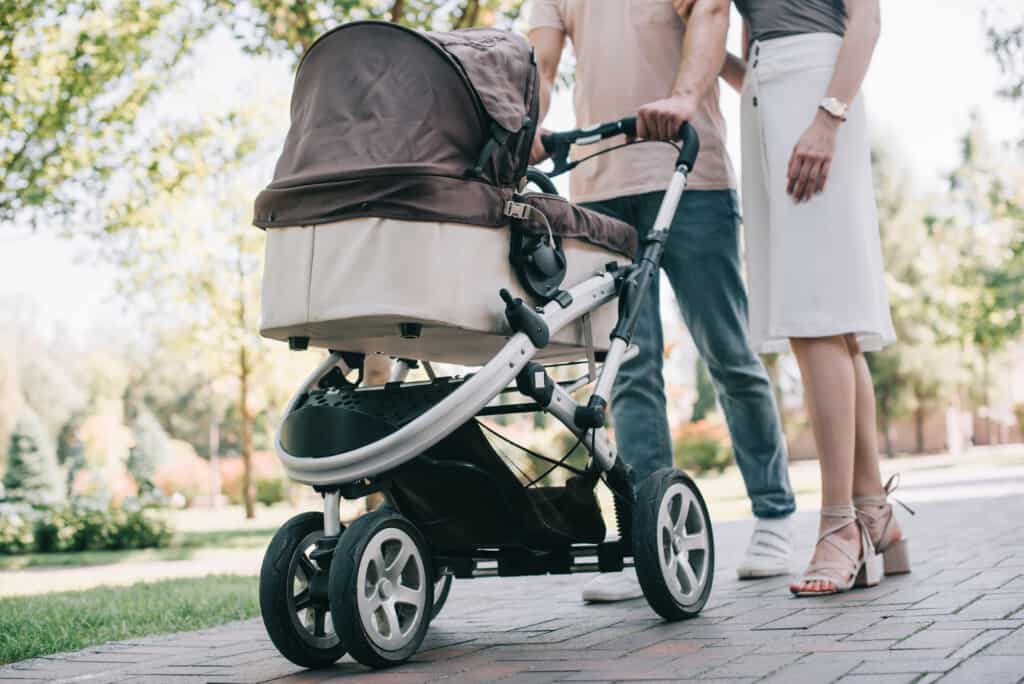 Best Baby Gear of 2021
All that being said, there are certainly products that can be worth splurging on.
Maybe you plan to use your stroller all the time and want one that's going to transition super easily to the car seat and ride so smoothly it's like pushing nothing.
If you're desperate for good baby sleep, you're probably willing to try all the best baby sleep gear. So here comes all the fancy baby gear you just might feel like splurging on this year – the best baby gear of 2021.
If you're looking for everything you should be adding to your baby registry click here, and while you're thinking about making a registry, you really don't want to miss these tips to make it better and easier.
Best Baby Stroller 2021
If you've ever lugged around a baby car seat, this stroller can seem like a dream. This baby stroller converts easily back to a car seat to make traveling with your baby a breeze.
Another option: If you're hoping to get the most fully loaded, stylish stroller, and don't mind splurging – this stroller is perfect for you!
Best Baby Car Seat 2021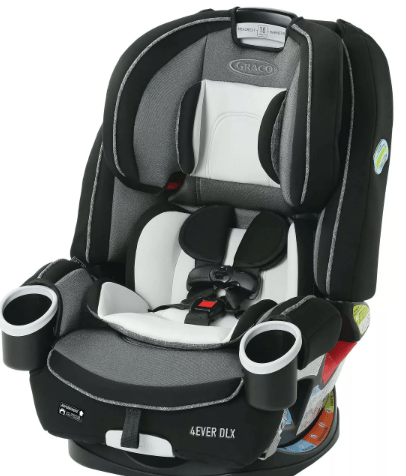 This 4 in 1 Convertible Car Seat gives you up to 10 years of use for children 4-120 pounds! It converts from a rear facing seat, to a forward facing seat, to a highback booster, and finally to a backless booster. You'll get lots of bang for your buck with this car seat.
Best Baby Bassinet 2021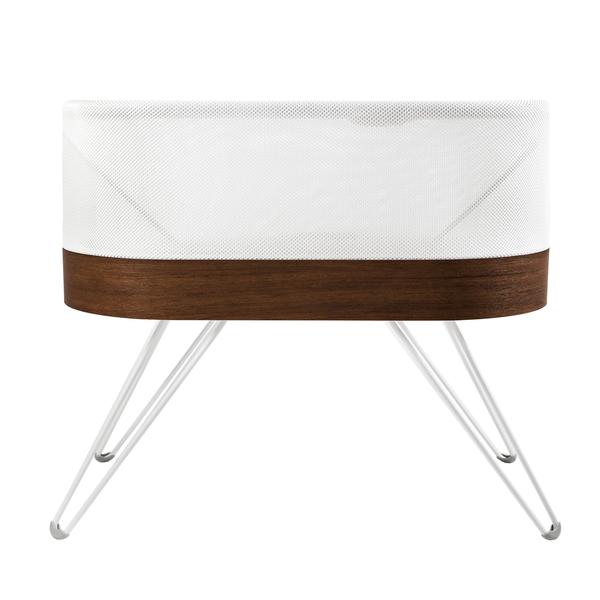 While the Halo Sleeper is a highly recommended baby bassinet, the other top favorite of mine is the SNOO. The SNOO utilizes some of the very best baby sleep tips to get your little one sleeping better earlier. And what parent can complain about that? It does come with a high price tag, but you can rent it from the company for a month at a time, making it perfect for keeping only as long as you need it. Pssst – it's only a few dollars a day to rent!
Best Baby Sleepsuit 2021
When your baby is too old for swaddles, it's time to give Merlin's Magic Sleepsuit a try. We had SO much success with this sleepsuit that I wish I could gift it to every new mom. The suit helps reduce your baby's startle reflex, helping them not wake themselves up, while still feeling as though they're snuggled in your arms.
Best Baby Swaddle 2021
Swaddling your new baby can help them feel warm and cozy and give you the best chance at a good night's sleep. This swaddle helps keep your baby's arms tucked in tight to prevent them from breaking out AND is super easy to use.
If your baby hates to be swaddled, I highly recommend the Love to Dream Swaddle Up.
If you want more control over how tightly to swaddle your baby – this was our favorite swaddle. So soft, beautiful and hand down my favorite swaddle blanket.
Best Baby Mattress 2021
Wow! This baby mattress is one of a kind and made to reduce the risk of suffocation. Air flows freely through the mattress, it's temperature regulating, totally washable, and safe for both infants and toddlers.
Best Baby Lounger 2021
If you need a great spot for your baby to hang out, the dockatot baby lounger is exactly what you need and easily the best baby lounger of 2021. The sides keep your baby snuggly and prevents her from rolling all over while you're busy prepping dinner. We loved using the baby lounger for travel and summer trips on the boat with our little babe.
Best Nightlight for Nursery 2021
This nightlight is SO good. It emits a soft glow to help keep your baby asleep during nighttime feedings and a built in sound machine to help your baby sleep longer. The Hatch nightlight also grows with your baby as they become a preschooler to utilize the time-to-rise setting, a feature we totally love.
Best Baby Monitor 2021
This video baby monitor boasts 4.8/5 stars on Amazon with nearly 1400 ratings, one of the best scores of baby monitors I could find. People love the large screen, the ability to pan and zoom, and the easy ability to use the baby monitor without having to worry about wifi going in and out.
Best High Chair 2021
This high chair has some great ratings and reviews. Parents LOVE the versatility of it – your child will be able to use the high chair from the early days of letting your infant relax in the chair and play until your toddler needs a booster or youth seat.
It also has the ability to let you seat two little ones at once, has locking wheels, has a washable seat pad, and even a tray that can be thrown in the dishwasher.
Pssst, if you're thinking of baby led weaning, I'd go one step forward and skip the seat pad with a high chair like this one.
Best Baby Swing 2021
This baby swing will help soothe your baby by offering both side to side or front to back swinging. It also boasts six swing speeds, plugs in to save on batteries, and offers an adorable mobile with sweet music that your little one will love.
If you're looking to upgrade to another level, this swing connects to your phone and doesn't have any legs to trip on (another favorite of moms!)
Best Baby Wearer 2021
Baby carriers are FABULOUS. Thinking about it, I need to utilize mine even more than I already do. This baby carrier is a top brand that parents love.
It's versatile, you can place baby forward facing, chest facing, and back wearing. Plus, it can hold babies from 7 lbs to 45 lbs. The comfort level is great and the baby carrier is highly adjustable. And if it needs even more features, it's approved as hip healthy for baby and provides 50+ UPF sun protection.
If you're looking for baby wraps, one of my favorite super soft baby wraps can be found here.
Best Wipes Warmer 2021
I never thought I needed a wipes warmer, until my baby hated diaper changes and woke up during the night from the cool diapers – whoops! This wipes warmer promises to not dry out your wipes (a problem that can occur with some wipes warmer), is antimicrobial, and has a soft night light for nighttime changes. If your baby could thank you, he would.
Best Diaper Disposal 2021
I'm going to tell you, I have never used a fancy diaper pail before because the odor always seems to absorb into the plastic anyway. So what's the point? BUT. This new diaper disposal is a game changer. It's made of steel to keep the gross smells inside, it can use ANY trash bag, and it looks cute!
Best New Baby Products 2021
Did you find some favorite new products in this best baby gear guide to add to your Amazon Baby Registry? Or did you already hit the checkout button on a few of these? I'd love to hear your thoughts on other favorite new baby products you've tried!
If you liked this post, you don't want to miss the 13 things I wish I had with my first baby!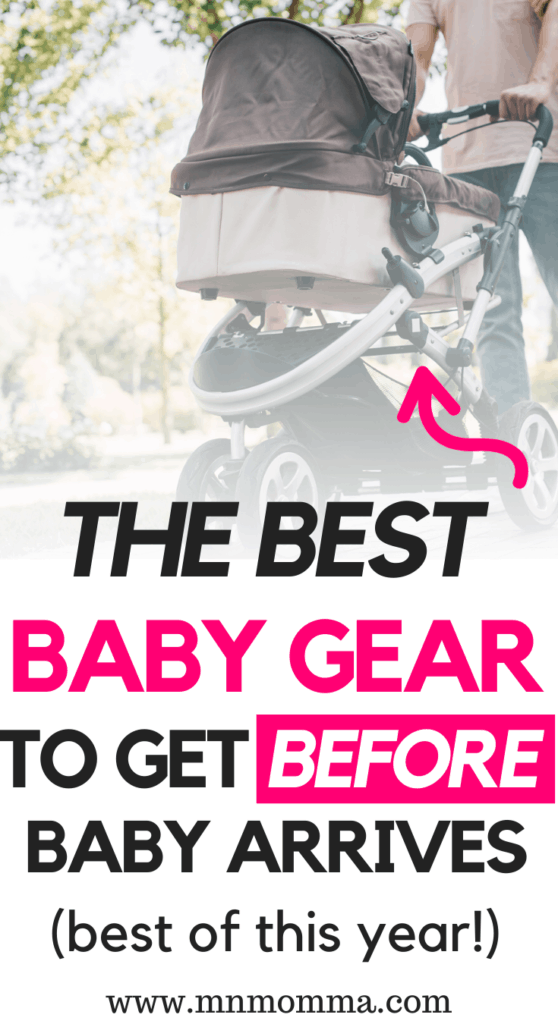 <— Don't lose this post! Pin it for later!