35 Fantastic Stocking Stuffers Ideas for Toddlers (2023)
Disclosure: This post may contain affiliate links, which means I may receive a small commission if you click a link and purchase something. Please check out my disclosure policy for more details. All opinions are my own!
Best Toddler Stocking Stuffer Ideas (that aren't candy!)
Toddlers are SO fun, especially when it comes to Christmas. Their sweet faces light up on Christmas morning and they truly love every part of the day. But seeing their little hands reach for their Christmas stockings? It's just so special!
If you're looking for great stocking stuffers for toddlers, – you've come to the right place! As the mom to two kids, two and under, I've seen first hand what little ones love (and what moms love for them to get!).
Also – just be forewarned – this list isn't filled with candy ideas. If you choose to get candy, I trust you can do that on your own and don't need a list!
Everything on this list of toddler stocking stuffers ranges from fun to practical Christmas ideas. And as a bonus to all you moms and dads out there – most of these stocking stuffers ideas are not food – you're welcome 😉
If you're looking for stocking stuffers for even younger kids, check out these can't miss stocking stuffers for babies.
Related: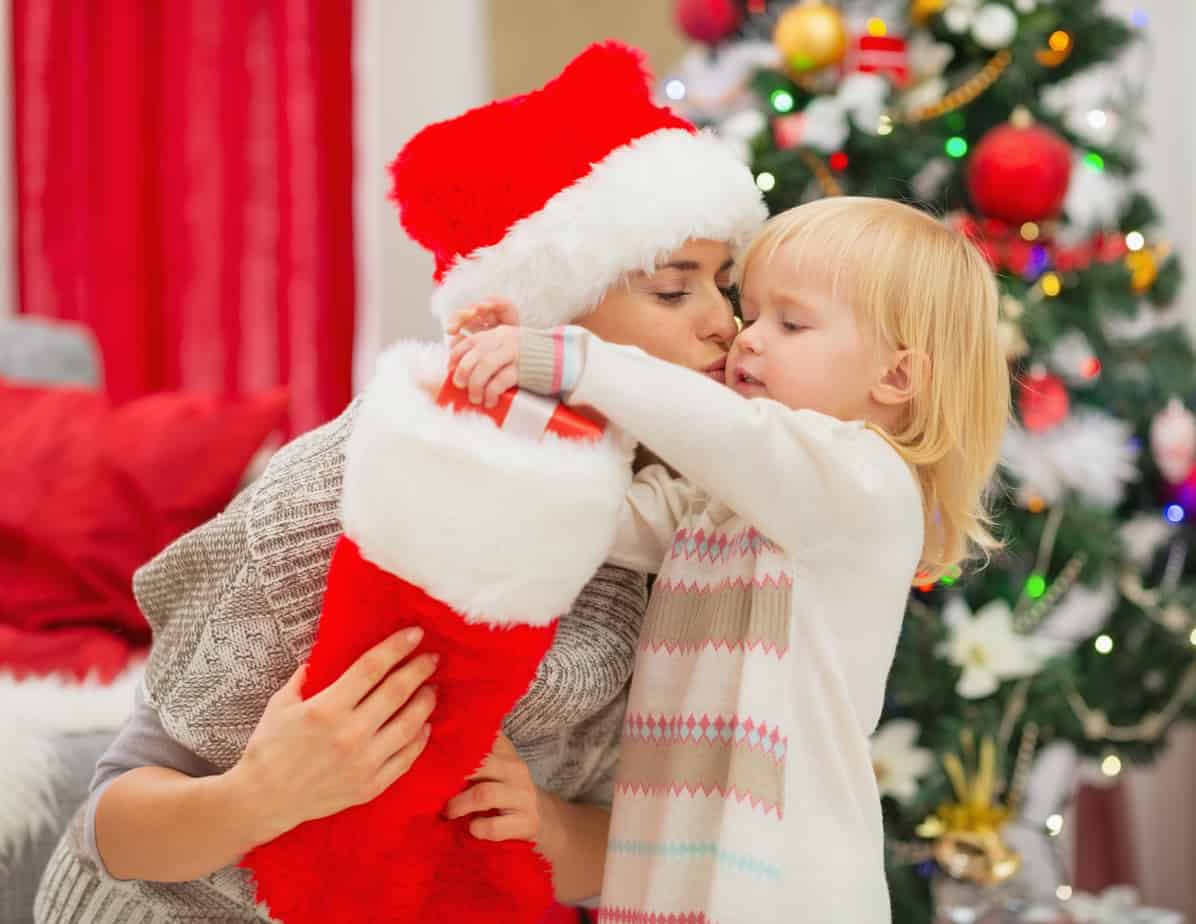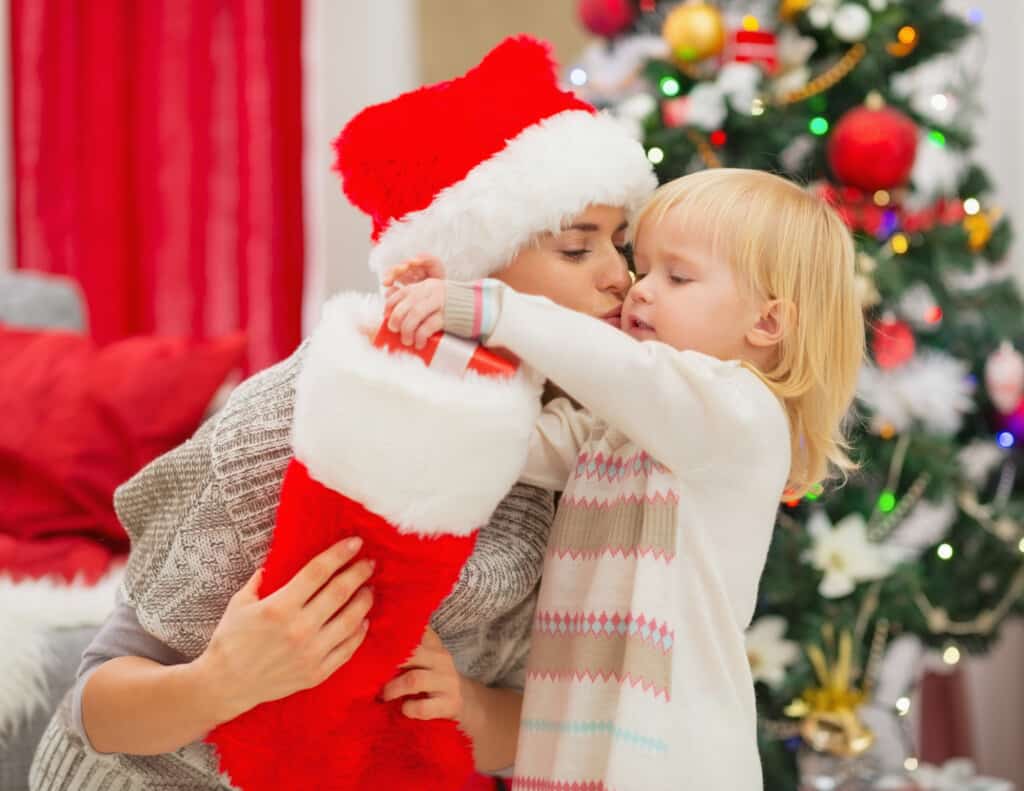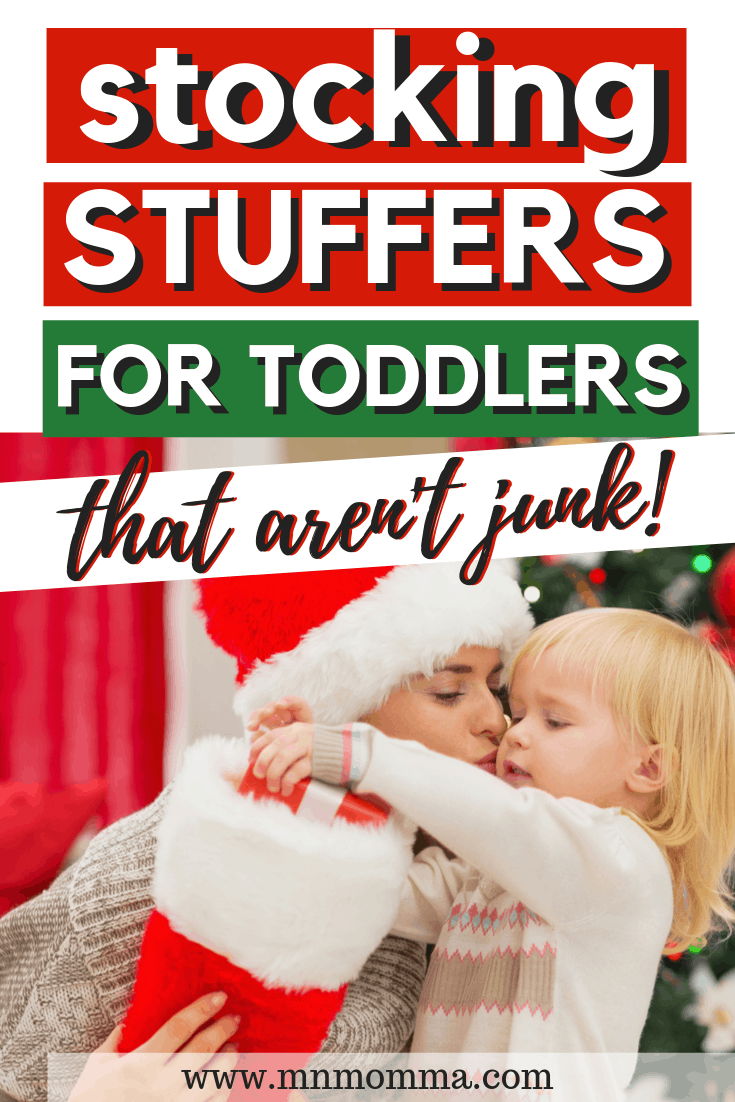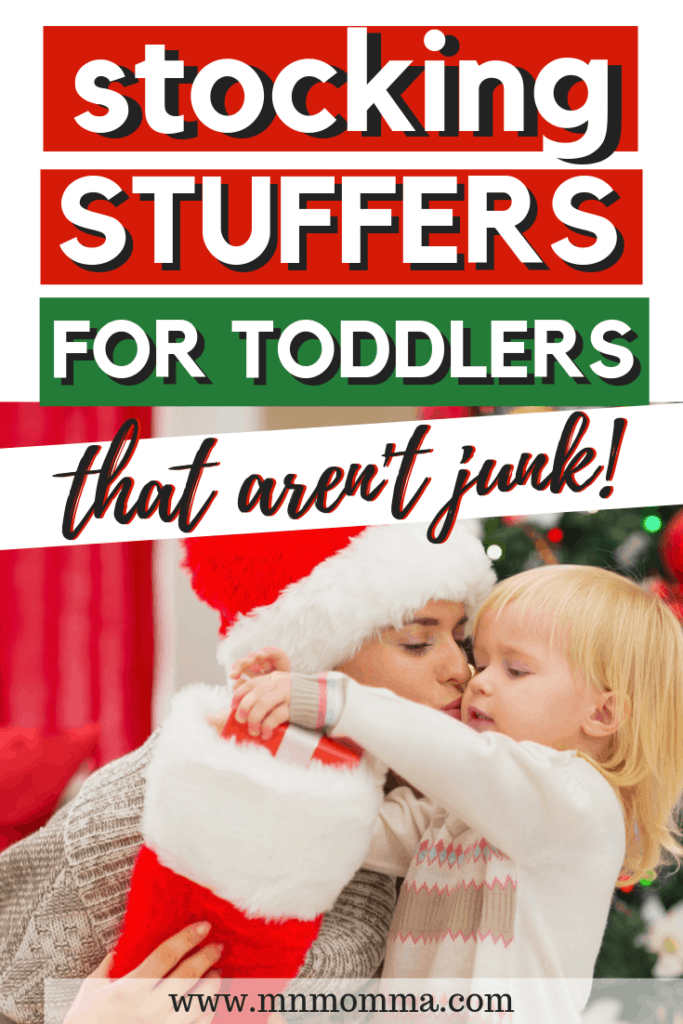 <— Want to come back to this post? Pin it for later!
Stocking Stuffers for Little Kids
Finding great stocking stuffers for little kids can be challenging.
Big kids are more likely to talk about specific things they really want, while little kids are just learning about Christmas traditions and the special holiday season.
35+ Best Stocking Stuffer Ideas for Toddlers
Check out this list full of the best stocking stuffers for your toddler's stocking this Christmas.
Just a quick note that many of these are affiliate links, which means I'll earn a small commission, but it's no extra cost to you.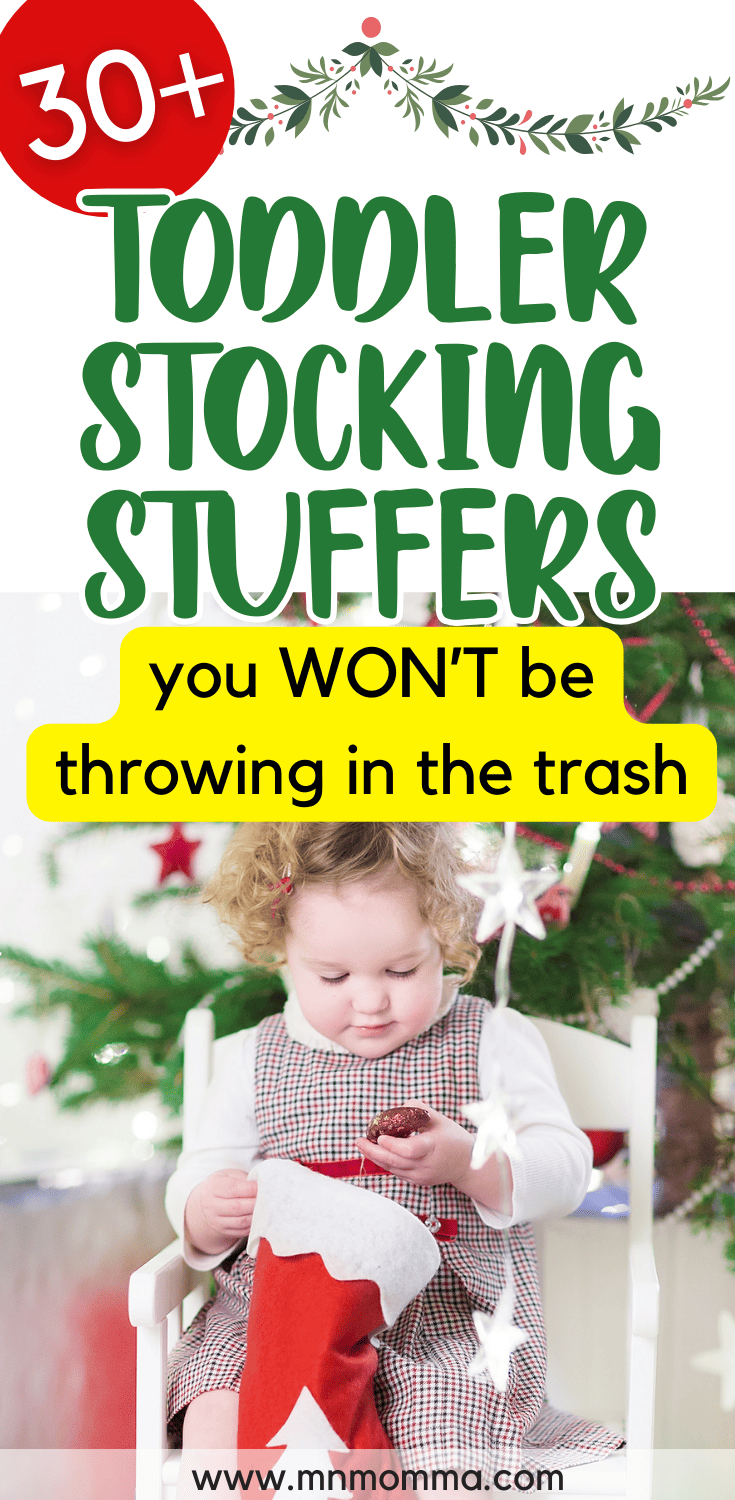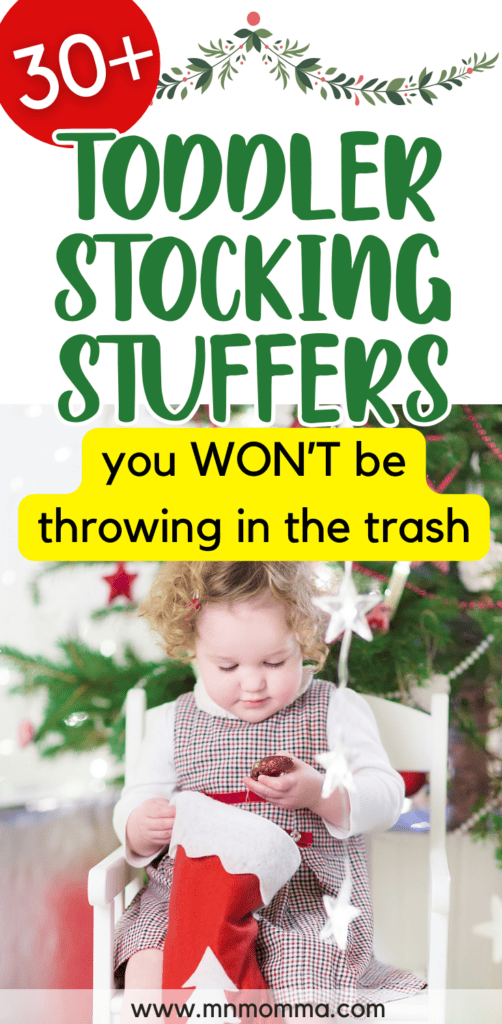 Best Ideas for Your Toddler's Stocking
Christmas is fast approaching and if I learned anything last year from saving buying stocking stuffers for the last minute – it's that you shouldn't (or you'll just end up with junk!).
I hope you can use these fun stocking stuffers to get the best gifts for the toddler years and see those sweet faces light up Christmas morning – honestly, the best part.