To the Momma of a Sick Baby
Disclosure: This post may contain affiliate links, which means I may receive a small commission if you click a link and purchase something. Please check out my disclosure policy for more details. All opinions are my own!
Dear Momma,
What you don't know is that as I type this, I'm listening to the congested breathing of my sick little boy. The sweet baby who fell asleep in his car seat on the way home from the clinic, because he was too sick to get a good nap today. You don't know that I understand. It's so hard to see your little one sick.
I see your tired eyes, from a lack of sleep from comforting your sick baby.
I see your frizzy hair and mom bun, that has been your go to this week.
I see your wedding ring, twisted on your finger, to not scratch your sweet babe.
I see your unpolished fingers, because you've been meaning to get that manicure, but haven't found the time.
I see your sweet baby who never falls asleep in your arms, except today.
Because when your baby feels his worst he wants you.
I hope you see a momma who loves her baby more than fresh eyes, styled hair, and painted nails. Because I do, and so does your little one.
Next week, maybe I'll get more sleep. I'll probably curl my hair, and maybe I'll get around to some manicured nails as well. And I'll love it. But this week, I'll hold my sick baby a little longer, I'll skip my workout to spend time with my husband because we're so tired, and I'll perfect the messy bun. Just like you.
And as hard as it can be – I'll be so grateful that this sick little babe is mine to care for.
Love,
Another Momma of a Sweet Sick Baby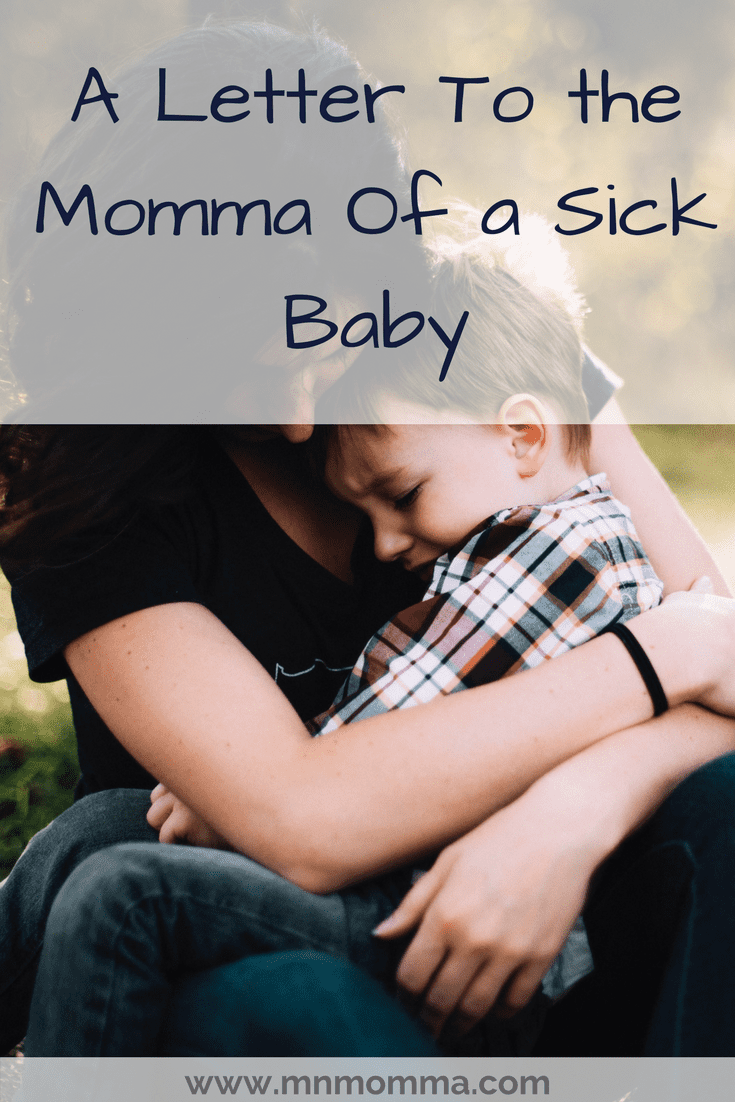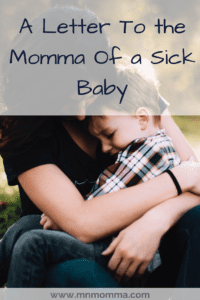 Pin