Help! My Baby's Teething!
Disclosure: This post may contain affiliate links, which means I may receive a small commission if you click a link and purchase something. Please check out my disclosure policy for more details. All opinions are my own!
Is your baby teething? Is your little one so-so about a pacifier just because he would rather bite or chew on something?
We thought our baby was teething since he was about 2 weeks old. I remember googling, "how young can a baby get teeth?".
(Did you know some babies are born with teeth?! Of course you did, if you're a google-maniac like me.)
Nevertheless, our little guy didn't actually get his first tooth until he was 8 months old; but that didn't stop the drooling and chewing on everything and anything.
When Do Baby's Get Their First Tooth?
The typical age for a baby's first tooth to pop through is 6 months. However, as with many developmental milestones, this can vary.
Some babies are born with teeth, while others don't develop them until after a year.
Signs of teething can include irritability, drooling, or chewing.
Our baby had all these signs early on, but alas, no teeth! I'm going to be very honest and tell you that if you're anything like us, you're going to spend so much time thinking "oh, he must be teething", only to find that – no, still no teeth.
So Why Is My Baby Uncomfortable If He's Not "Teething"?
Babies' teeth also move around. You may not actually see a tooth pop through, but the movement of teeth under the gums can cause irritation for your little one.
Some babies are not affected by this at all, but for others – yikes!
If your baby is having a lot of pain, talk with your doctor about possibly giving them Tylenol or Ibuprofen.
Keep in mind that the American Academy of Pediatrics does not currently recommend teething gel for your baby, which is a change from what many parents or grandparents are used to.
Now, back to teething and pacifiers. I want to share with you this fun product I had never seen before…
My Favorite Teether – That Relieves Baby's Pain!
We tried the RaZbaby RaZ-Berry Silicone Teether at the suggestion of my sister. Check out how cute these are! A pacifier that looks like a raspberry or blueberry? I was totally sold just on cuteness, so I crossed my fingers our baby would like it.
After letting him try it out, our infant naturally put it in his mouth just like everything else.
I was absolutely, hands-down, sold on the product, when he actually kept it in his mouth – just like a pacifier! (Our little guy had never been very interested in pacifiers prior to this.)
He loved to chew on it and the texture was perfect to massage his sore gums.
To add a little variety, the leaves also have a smooth texture that's safe for your little one to chew on. The RaZbaby RaZ-Berry Silicone Teether was perfect for keeping our baby's little hands busy and helped him practice his hand-eye coordination.
These teethers can also be thrown in the freezer to help with pain from teething.
We ended up buying three of these handy little teethers. One for at home, one for the diaper bag, and one to keep at daycare!
Will My Baby Get Addicted To the Pacifier Teether?
If you're a mom worried about your baby having a pacifier and getting too attached – I can't promise anything. But I can tell you our experience.
Our baby enjoyed this pacifier for a couple of months and then put it on hold up until recently when he started really teething again. It really helps him when he needs it, but otherwise he is not overly attached.
A Budget Friendly Baby Teether
As a bonus, the RaZbaby RaZ-Berry Silicone Teether are budget friendly – the ones linked in this post are less than $6 for two right now.
If your little one is teething, these are definitely worth a try! Plus, they're way too cute to pass up.
How to Keep Your Teether Close for Emergencies
I also want to mention that it was so handy to attach the RaZbaby RaZ-Berry Silicone Teeth to our baby when we would go out by using a Pacifier Clip (you can see it attached to our little guy's jacket in my featured photo for this post).
It was like a toy that our baby couldn't lose while we shopped or went to church.
If you don't use these for your baby's pacifier, I feel like they're a must! It makes life so much easier and they clip to almost anything.
There are tons of cute designs online for pacifier clips or if you're crafty you could make your own.
Oh, and meet our little man! Loving his berry pacifier since early on.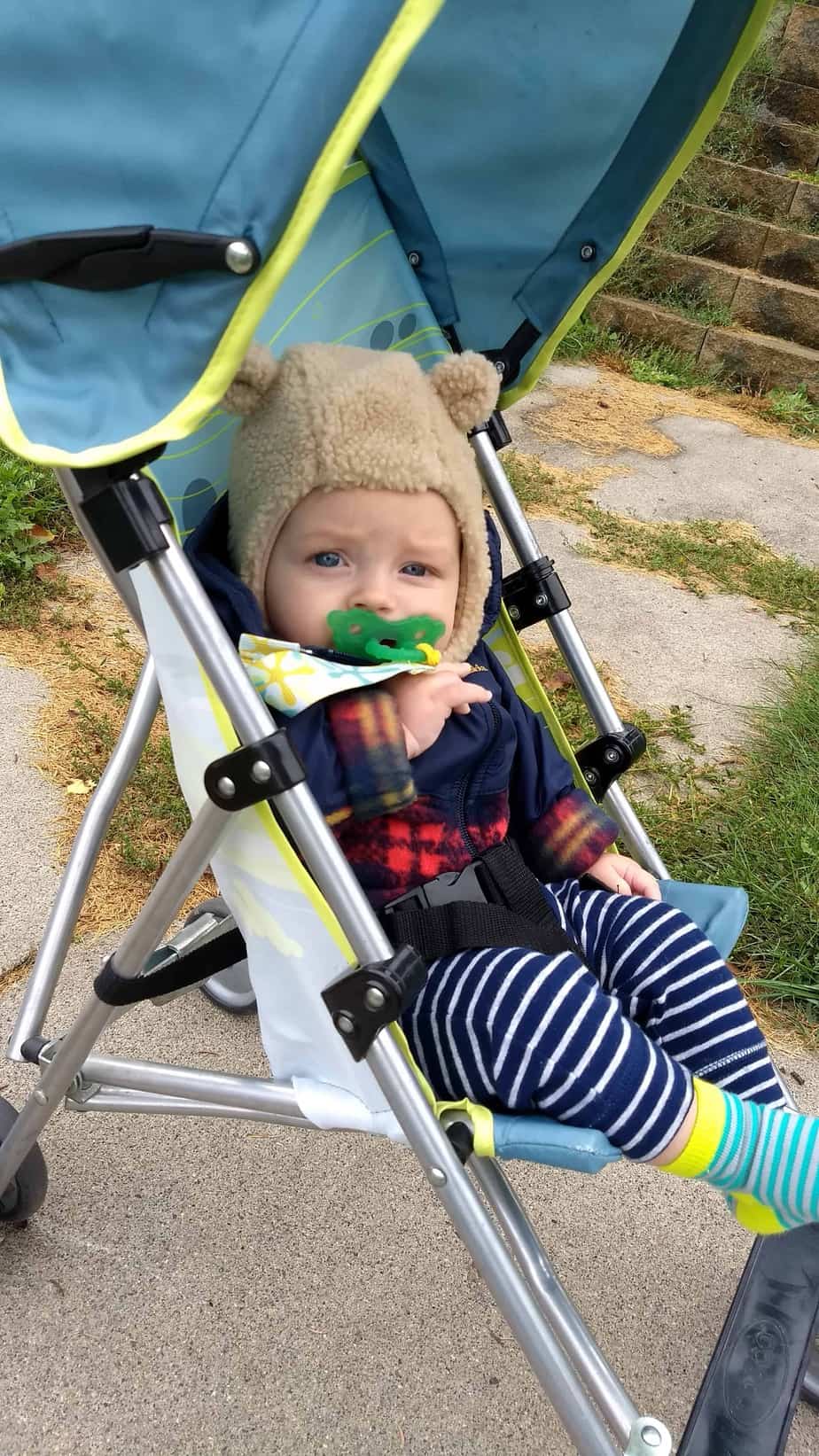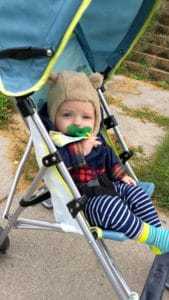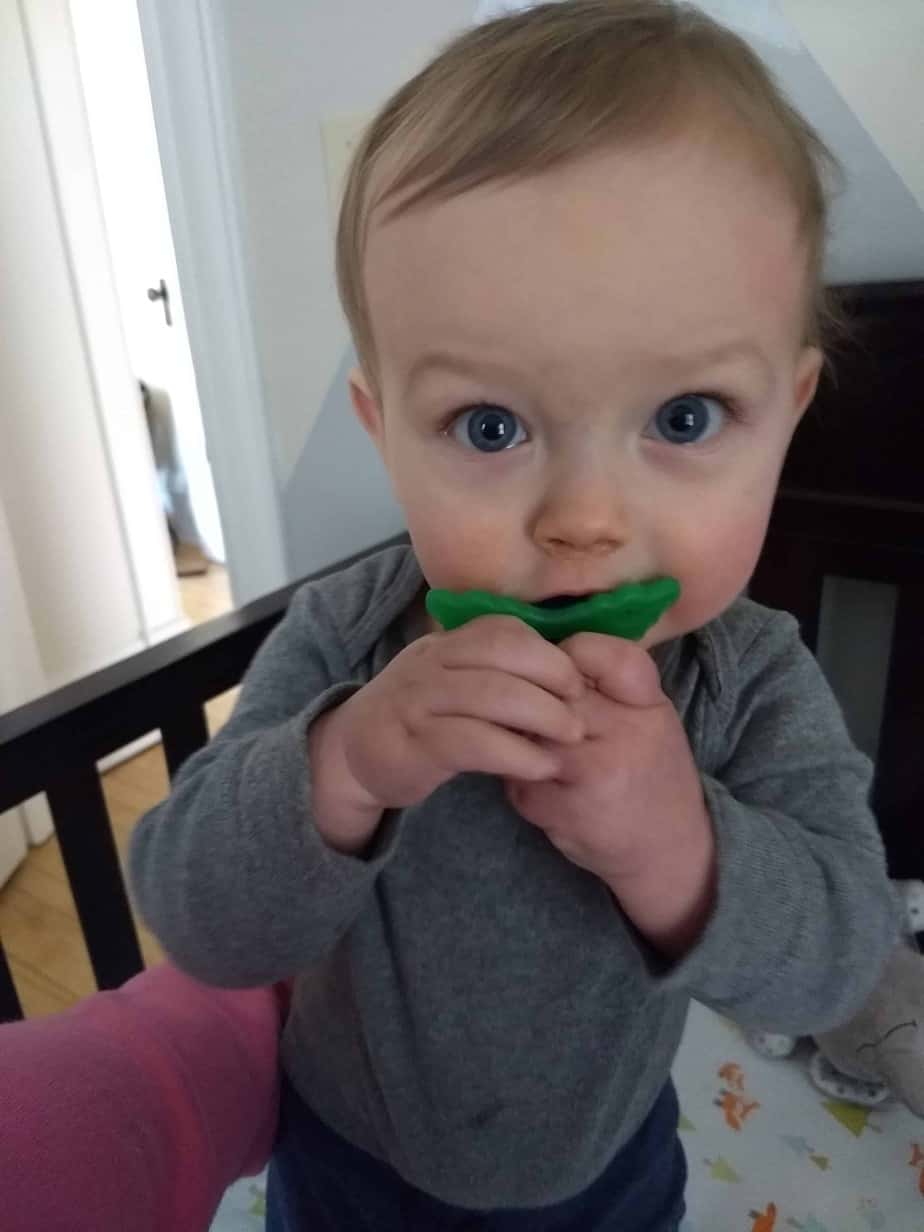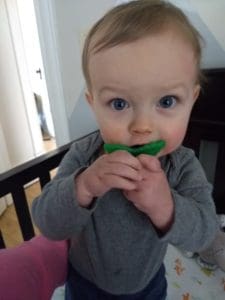 This one is from today. My little love is getting two teeth right now, and it's been a tough few days. At times, this has been the only thing he's interested in.
Don't miss the complete list of my favorite multi-purpose teething products.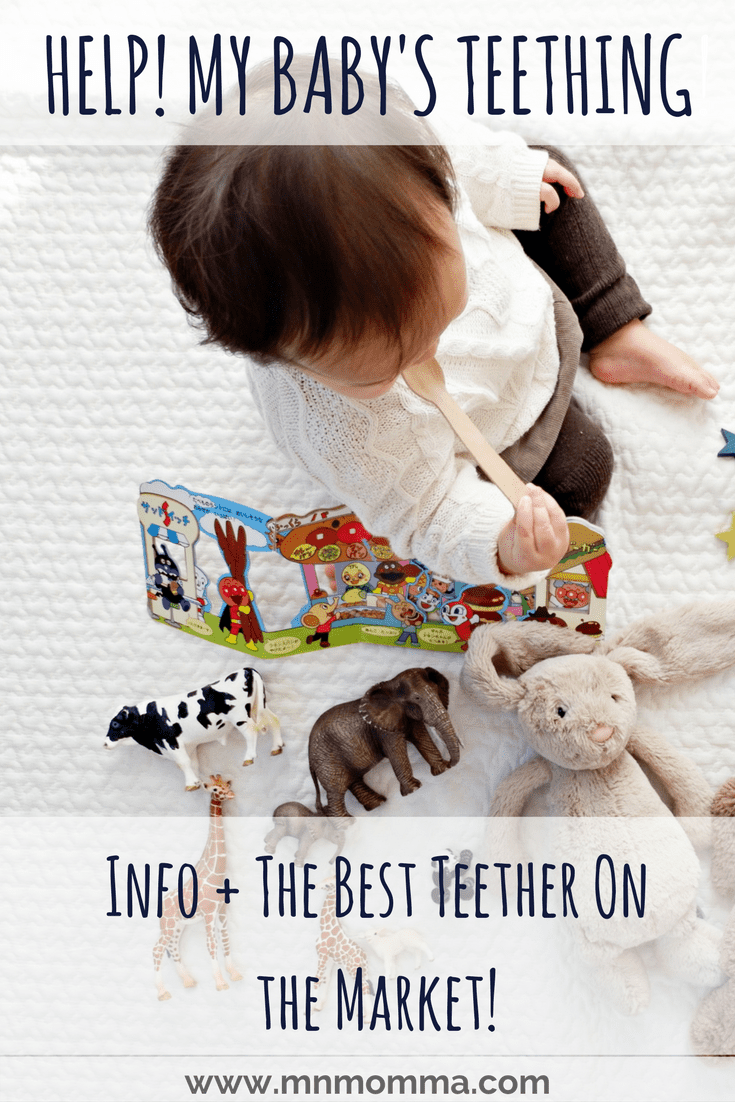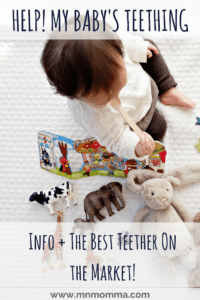 <— Pin it! Save this post for later