Saving Money Tips For New Moms – The Frugal Tips You Need!
Disclosure: This post may contain affiliate links, which means I may receive a small commission if you click a link and purchase something. Please check out my disclosure policy for more details. All opinions are my own!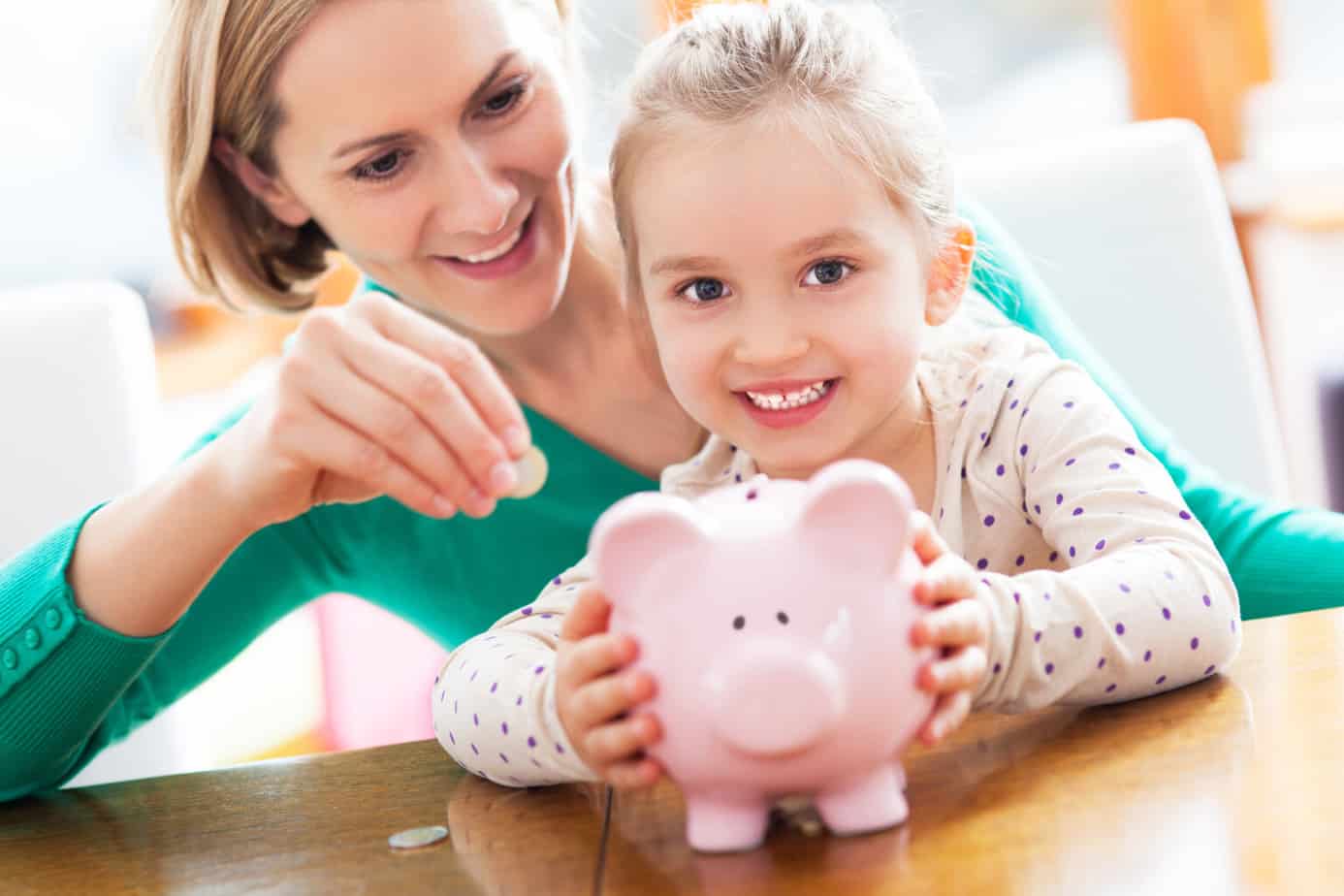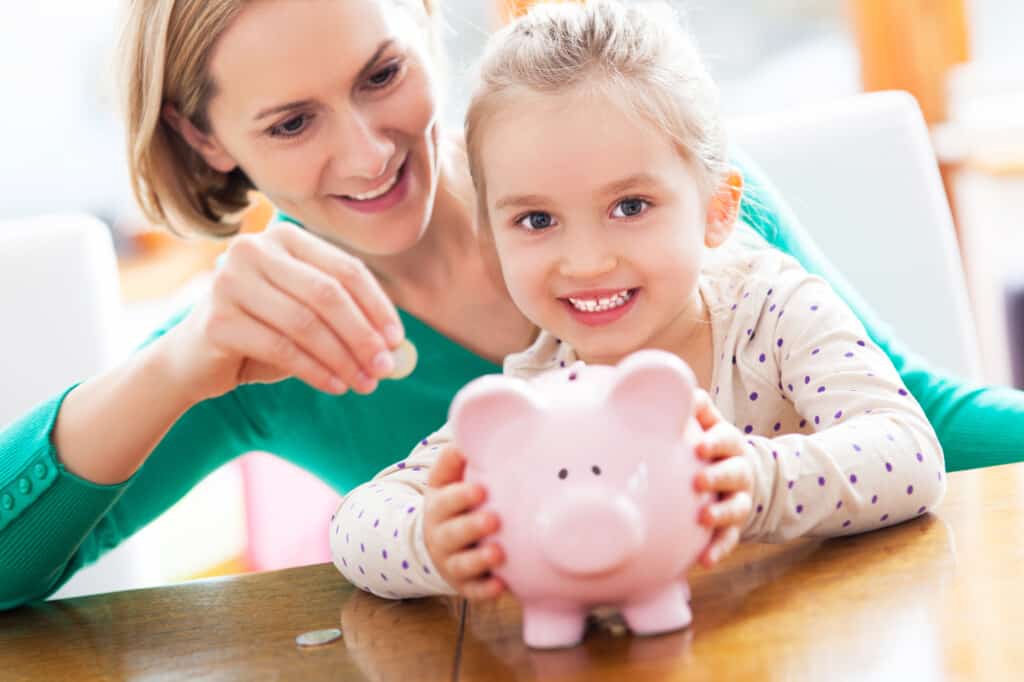 The Best Tips to Save Money When Shopping for the Whole Family
Hey there money saving momma!
I'm going to assume that if you're here, you're a momma like me who can't help but feel a little thrill when you save money on products that you already love. And let's face it, saving money as a new mom can be tough sometimes.
I'm not talking about getting a coupon for a product you don't really want or buying something you wouldn't normally get because it's a good deal. My husband likes to remind me that it's only a good deal if you need it.
I'm talking about saving money on the good stuff. The real deal.
I've combined the top deals and frugal tips that I use regularly, just for you. And rest assured, I've only included products and services that I actually use.
I know you're busy mommas and I don't want to waste your time with extras you'll never actually use.
Be sure to share your favorites with me if they're not listed here, I'm always up for a good deal!
Oh, and make sure you don't miss my free baby budget sheet you can download – just enter your email below!
How to Save Money on Baby Items, Mom Products, & Everything Else
How to Use Ibotta
Are you a mom who loves a good deal? Ibotta is like coupon shopping after you've purchased your items!
Did I mention it's completely free? And NOT a scam. I know that's something that I'm often worried about, but Ibotta is the real deal.
You just search your items, scan the barcode on the item and your receipt, and that's it! You get money into your account.
So easy!
It's amazing to see how quickly your items add up.
Make sure you check to make sure the store you're shopping at is listed in Ibotta. Certain items need to be specific brands, but some items are "any brand".
It can be helpful to look at Ibotta before you go shopping so you make sure you choose the right brand, but be careful! You might end up buying more than you planned, try to stick to you grocery list to stay on budget.
I love this app so much, I even convinced my husband to get it. If you want to give Ibotta a try, click here for your free $10 welcome bonus!
Saving Money on Baby Clothes at Gap
GAP is by far one of my favorite places to shop for my little ones. Cute clothes, good quality, and so soft for my littles.
Did you know you can shop GAP kids clothes for a great deal? I'm not kidding, you just need to know when to shop the deals.
Please. NEVER pay full price for your GAP clothes again.
I know you're probably asking yourself, "hey Jen, how's that even possible?". Well, here's the deal:
To start, if you have a Gap Card, make sure you shop on Tuesdays – you'll get an extra 10% off (use code TUESDAYS online).
Gap also runs A LOT of sales. If you wait, they'll often run 40% off everything, including sale items.
Combine sales with the extra 10% off Tuesday and you'll be in business!
Last week, I purchased baby clothes for 70% off! I'm not kidding. I'm expecting those nice blue bags on my front porch any day now 🙂
If you're patient and shop the deals, waiting can definitely pay off.
How to Save Money at Target & Target Cartwheel
Are you even a mom if you don't have a love affair with Target?
Oh Target, just take all my money.
THANKFULLY, there's a few money saving secrets to shopping at Target.
First off, Target Cartwheel allows you to take your coupons with you on your Target app. You can scan the products in your cart and quickly add the coupon to your app before you check out.
Combine Target Cartwheel with your RedCard and always get 5% off (and free shipping when you shop online)!
The Target RedCard comes as both a debit or credit card. If you're trying to watch your budget, I'd recommend the debit card. If you're hoping to build credit and are able to fully pay your bill each month, go ahead and get the credit card.
Buying Diapers at Target: Are Up & Up Diapers Good?
When it comes to diapers we always wait until Target holds their baby sales and stock up. The deal is usually something like "spend $100 on baby essentials and get a $20 gift card".
You can combine this with your 5% off when you use your RedCard. We have not had any issues with the Up & Up brand, but if you prefer a different brand those are usually included in the deal as well. However, going without name brand diapers can really save you money.
I also recommend buying the largest boxes you can, as you'll save more money buying in bulk.
I'm a numbers lover, so let me show you the difference this can make!
Ordering 5 packs of diapers (880 size 1 diapers) or 3 packs of name brand (828 size 1 diapers)
Regular Price = $109.95 (up & up); $137.97 (name brand)
RedCard + Baby Sale = $84.45 (up & up); $111.07 (name brand) – after the giftcard*
*You can't use the giftcard on the current purchase, but if you're a Target shopper, you know it won't be long until you shop again!
How to Save Money Shopping Online
Shopping online is a huge part of being a consumer these days. Even if you're trying to shop local, sometimes you just have to look online! There are several options when it comes to saving money shopping online.
You could try:
Using couponing sites like Coupons.com
Use moneyback tools like Ebates
Sign up for the store's mailing list and get updates when they run sales
How to Use Ebates
Ebates is an amazing program as well and I actually use it way more than Ibotta now.
Just like Ibotta though, it's a completely free and easy way to earn money on products that you're already buying! And also a legitimate company.
Ebates is for any online shopping that you do, which is why I totally love it now. Since we don't live in a metropolitan area, I do A LOT of my shopping online, and Ebates can be a real money saver.
While not all stores are included, it's absolutely worth checking out.
Ebates also has a great add on to your browser menu bar that will alert you if there are cashback savings on that site – so you'll never miss the extra savings. By signing up with this link you'll get $10!
Shopping at Thredup – Is It Worth It?
Any other mommas who can't believe how fast their little ones grow out of clothes?
Thredup is great for mommas looking for great prices on clothing for themselves or their little ones.
So what is ThredUp? ThredUp is an online company that sells secondhand clothes. Now before you get worried about the quality, let me explain some awesome aspects of ThredUp.
By far one of my favorite parts of ThredUp is that you can filter your search to the quality of the clothes (new with tags, like new, gently used, etc.), your price range, size, and even the brand you're looking for.
You can find some pretty incredible deals on clothes that have never been worn! Brands include J. Crew, Gap, Anthropologie, Michael Kors, and so many more.
It's definitely worth checking out if you haven't.
My first order contained 3 shirts for my toddler for less than $10! I also love using it to find things like brand new snow pants and other winter gear that kids grow out of SO quicky.
Click here to get $10 to spend on your first order when you sign up! Also, make sure you download the app, you'll get a push notification any time they have an extra % off sale (which is pretty frequently!)
Saving Money Tips For Moms – The Frugal Tips You Need!
I've created a new mom budgeting sheet to help you save money! Subscribe below for your FREE download!