Disclosure: This post may contain affiliate links, which means I may receive a small commission if you click a link and purchase something. Please check out my disclosure policy for more details. All opinions are my own!
There's a lot of products I really like for my baby, and there are even more out there that claim to be "the best". But. There's only a select few that really surprised me with how great they are and how well they worked. I'm going to share my top 5 products that all new moms need. This is not your complete list of all the necessities – that can be found by clicking here.
Okay, so here we go! My favorites. I would have hugged and squeezed someone tight if I had gotten one of these as a baby shower gift! They are just SO useful. These also range in price from $8 to $300. None of these companies are sponsoring this post, I just genuinely love them!
1. Merlin's Magic Sleepsuit
Price: $39.95
If you've read my posts before – you likely know that when it comes to baby sleep, all I can do is RAVE about Merlin's Magic Sleepsuit.
Merlin's Magic Sleepsuit drastically changed our lives when our little one couldn't fall asleep on his own. We were spending hours trying to get him to sleep at night and then when he would fall asleep, he'd wake up the second we put him down.
The first time we put him in the sleepsuit he was asleep in less than 5 minutes and napped for 3 hours! We didn't know what to do with ourselves. It was amazing.
And the greatness didn't end there.
We were skeptical, so we tried again that night, and sure enough, we put him down AWAKE, and he fell asleep on his own. We were in love. Which is why I can't stop recommending this product.
Want more details? Check out my other posts on baby sleep for more details: How I Finally Got My Baby To Sleep and 4 Tricks You Need to Help Your Baby Sleep.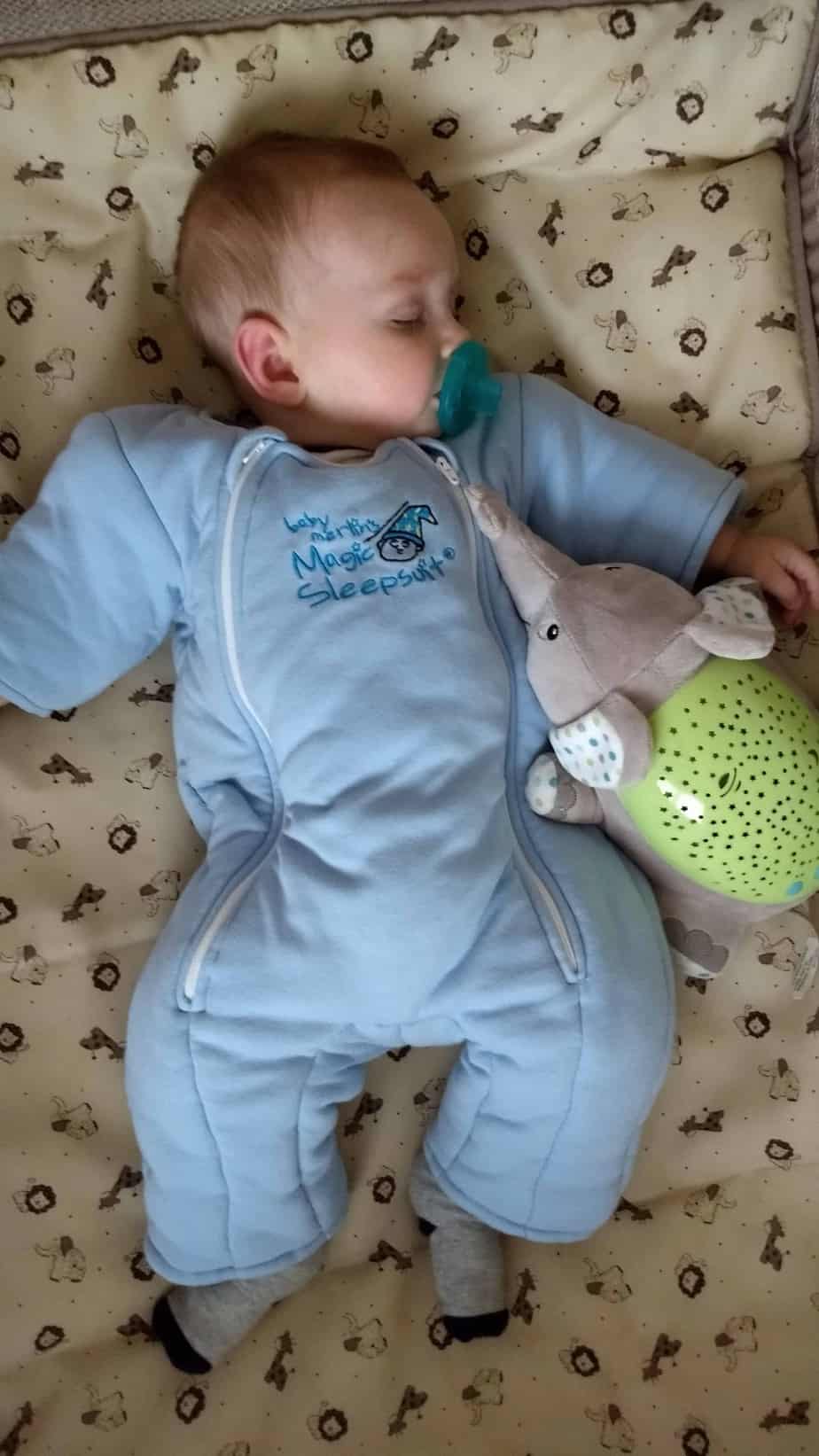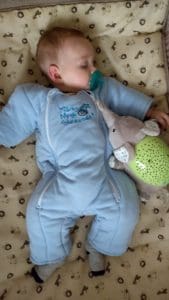 2. Silicone Manual Pump
Price: varies
Here's another product I talk about ALL the time. You don't have to plug this pump in, you don't have to continuously squeeze it, it just sits there and does its thing while you're already feeding your baby on the other side. How great is that?! Even for moms that don't pump on a regular basis, the silicone manual pump can help you build a small freezer stash to use for a night out. To give you an idea of it's greatness – I got 3 ounces from one side the first time I used it!
NatureBond Silicone Manual Breast Pump
Silicone Breast Feeding Manual Breast Pump Milk Collection
 this one is your bare minimum and comes with just the pump

Want more details? Check out my other posts on baby sleep for more details: The Easiest Pump You'll Ever Own and Top 6 Ways To Increase Your Milk Supply.
3. Big Mouth Bib
Price: see Amazon for current price
These bibs are AWESOME. They help protect your baby's cute clothes by having the bib-catcher portion at the bottom to catch any dropped food. Plus, they are so easy to clean. There are four snaps you can quickly unsnap, to make the bib lay flat. Then we wash ours in the sink quickly and just let it air dry! They're also super convenient to throw in a diaper bag to prevent BIG messes on the go. Trust me, get the 4 pack. You'll love it.
Dex Baby Dura-bib Big Mouth- 4 Pack
For more Baby Led Weaning necessities: 4 Baby Led Weaning Must Haves, and All You Need To Know About Baby Led Weaning.
4. Travel System
Price: Varies (~$100 – $1500)
A travel system is SO handy for your baby. Basically a travel system means a car seat, a base, and a stroller all from the same company packaged together.
What's great about a travel system is that typically you'll get a better deal buying everything as a bundle than you would buying it all separately. A travel system also guarantees all your pieces will work together. What I mean by that is that most travel systems are equipped to allow your infant carrier to simply pop right on to the stroller. This can make your life so much easier.
Want to take your baby out and about? You don't have to worry about transferring them from the car seat to the stroller. It's seamless! This is a huge perk if you've been for a walk and your little one falls asleep. They can stay snuggled into their seat as you just move the car seat from the stroller to the car seat base. Most travel systems also grow with your baby – they have a stroller with a different attachable seat for your child as they grow and no longer use the infant carrier.
My FAVORITE travel systems are the ones that include a stroller that allows you to look at your little one while you push them. Who doesn't want to look at that cute little face?
Baby Trend Expedition Jogger Travel System
For more Baby Led Weaning necessities: 4 Baby Led Weaning Must Haves, and All You Need To Know About Baby Led Weaning.
5. Kelty
Price: Varies based on type
Kelty's aren't cheap. I'll be the first to say it. And to be completely honest ours came from a garage sale in excellent condition! However, we love it. If you plan to hike or take your baby on any long walks where a stroller isn't appropriate you need a Kelty. These packs make your adventure so much more enjoyable for you and your little one. They're comfortable to wear, safe for your baby, and secure.
Kelty Tour 1.0 Child Carrier
Kelty Pathfinder 3.0 Child Carrier
For more on the Kelty and my other budget friendly favorite baby carrier – click here!
Be sure to check out all these products for yourself or as a great baby shower gift. If you're not sure yet, wait until your baby arrives and see what you really need! Not someone who goes for walks or hikes? Then you might not need the Kelty. Have a baby who sleeps like a champ right away? Despite my insane jealously, you probably don't need the sleepsuit. When your baby arrives, you'll know more and more what products are going to work for you. But in the meantime, you need to check these five out. They are hands down my favorite.
For a complete list of newborn products that you need, that are nice to have, and that you can skip – click here. Or sign up for free to download the complete newborn checklist.