14 Valentine's Day Activities for Toddlers and Preschoolers
Disclosure: This post may contain affiliate links, which means I may receive a small commission if you click a link and purchase something. Please check out my disclosure policy for more details. All opinions are my own!
14 Days of Fun Valentine's Day Activities and Crafts for Young Kids
Valentine's Day is around the corner and that means lots of sweet Valentine's Day activities for toddlers and preschoolers. These fun activities are easy to do at home with your toddler and (some) won't make a total mess 😉
These are also great for doing an activity each day of February until Valentine's Day! Do #1 on Feb 1, #2 on Feb 2…you get the idea.
Enjoy these fun and easy Valentine's Day Activities for Toddlers and Preschoolers!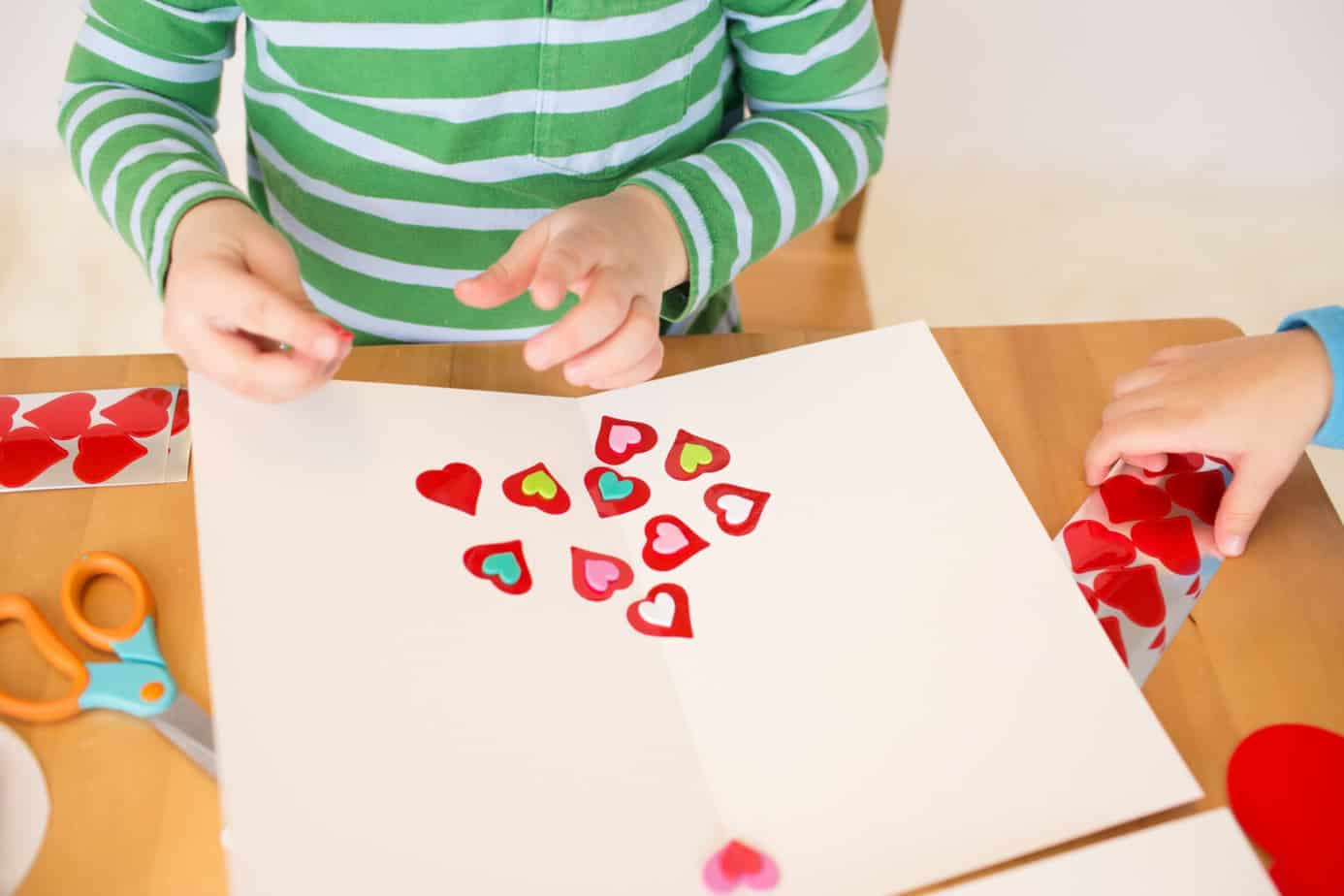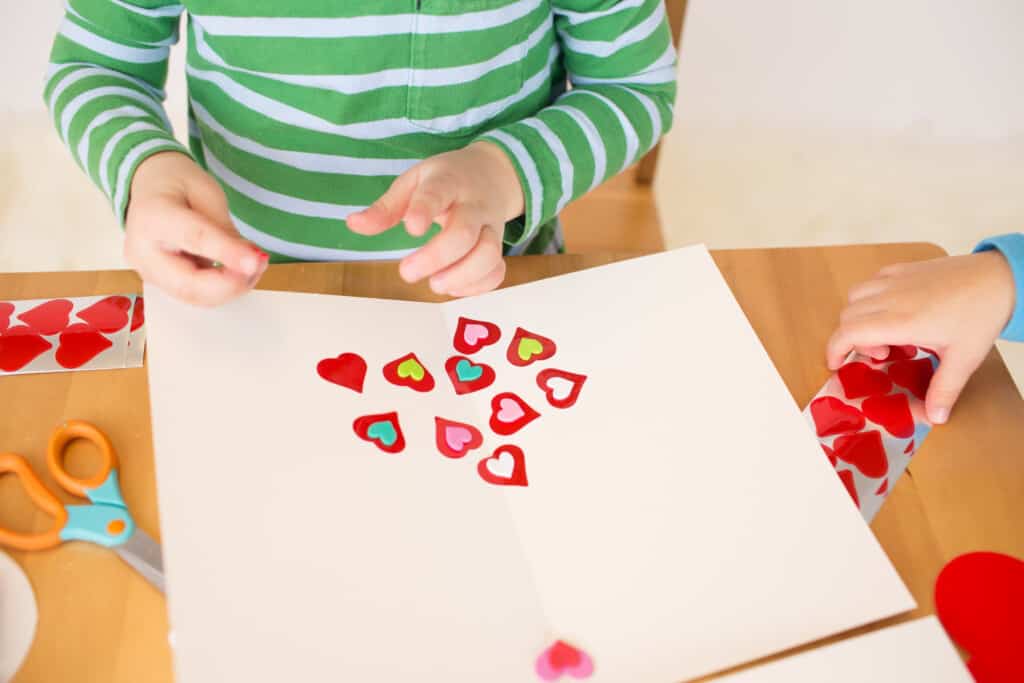 Fun Valentine's Day Activities for Toddlers and Preschoolers
1. Pom Pom Heart Painting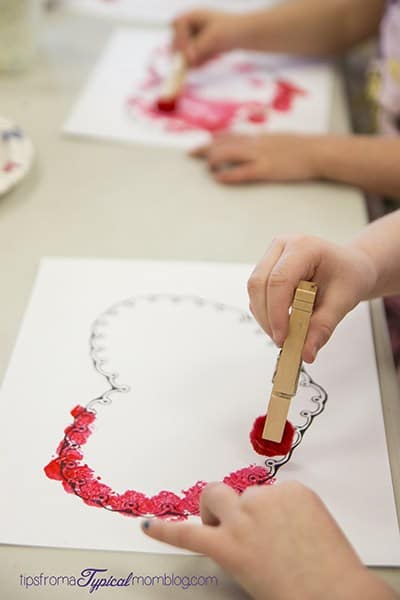 Source: Tips From A Typical Mom Blog
This fun project is sweet and simple! Print out a heart picture, grab some pink or red paint, a pom pom, and close pin. Let your toddler or preschooler start dabbing away as they create a sweet Valentine's Day heart.
2. Play Dough Valentine's Day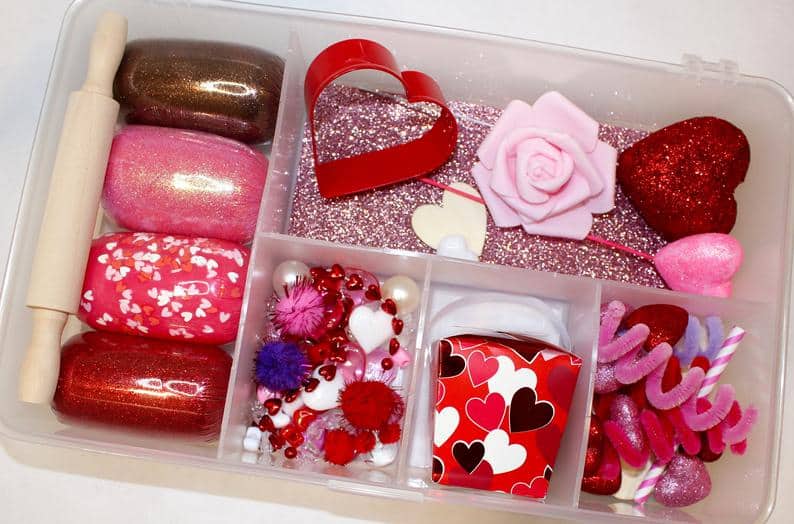 Etsy Shop: CadiDough
How cute is this kit?! Whether you make your own Play Dough Valentine's Day Kit, or buy one of these adorable pre-made ones, your toddler or preschooler is sure to love this Valentine's Day activity of creating and making.
3. Valentine's Cookies & Treats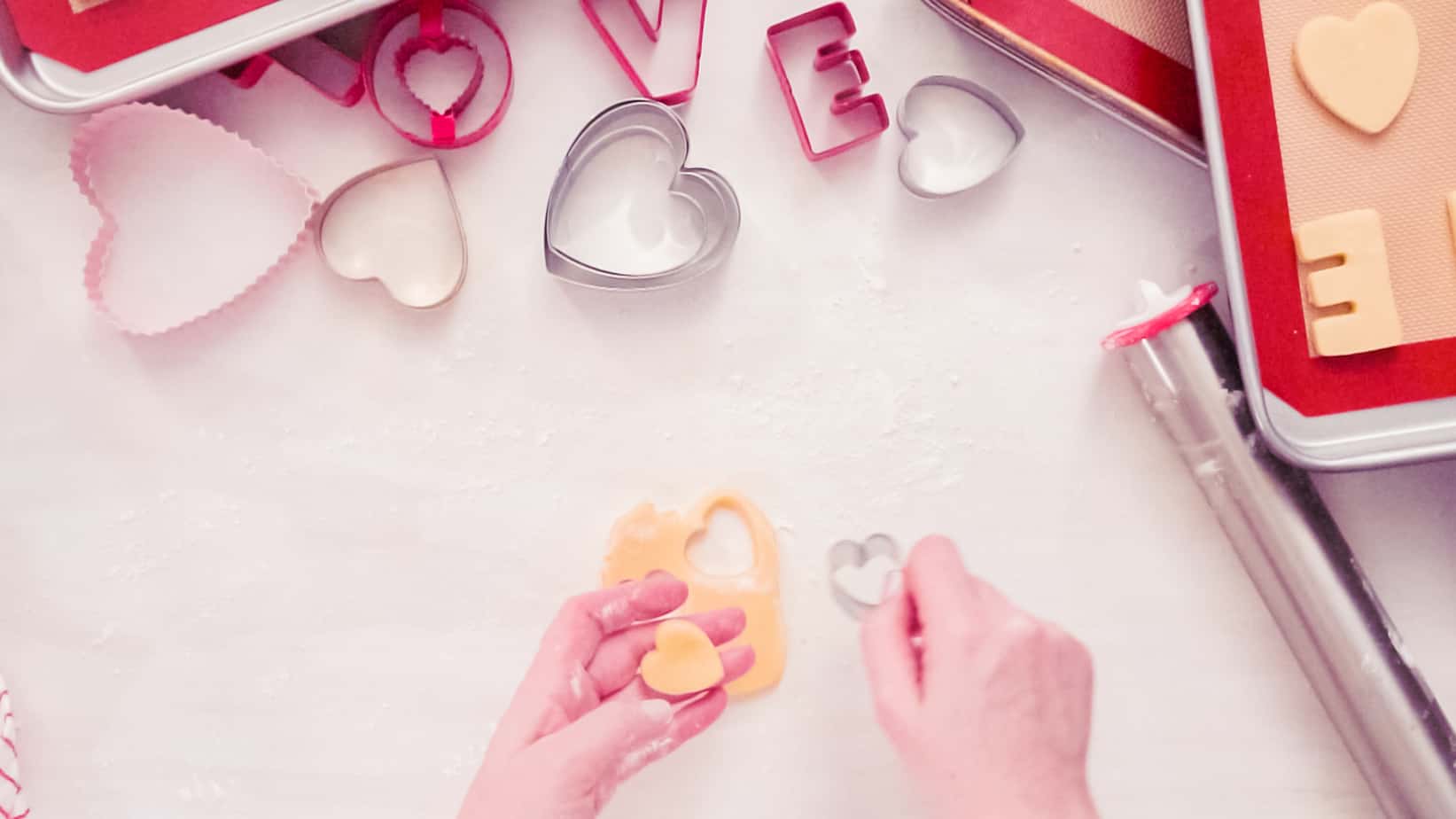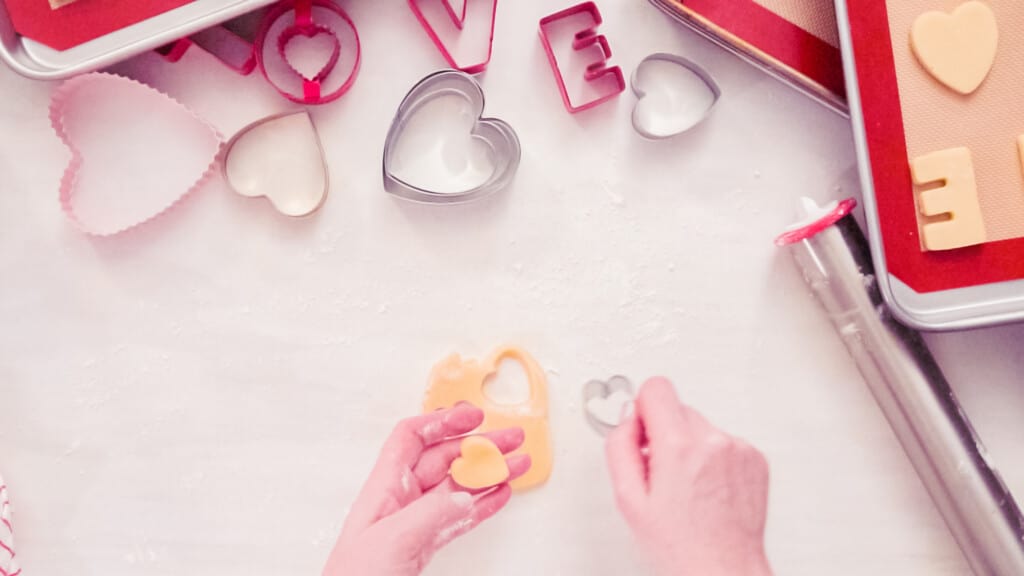 If you're not afraid of getting a little messy, my toddler and preschooler LOVE to help bake. Let your little ones help you make Valentine's Day cookies with these cute cutouts. Lay down an old blanket or dropcloth and let them frost and sprinkle too – love these sprinkles!
4. Make A Love Bug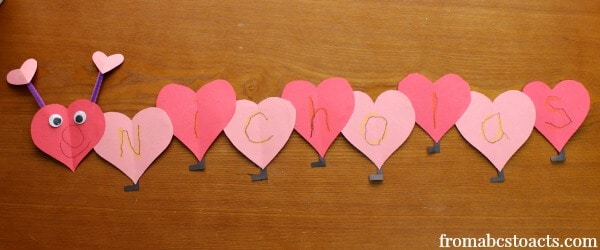 Source: From ABCs to ACTs
How cute is this little love bug? Get creative with your little one while letting them practice writing their name on each segment of the Valentine's Day caterpillar.
5. I Love You to Pieces Valentine's Day Craft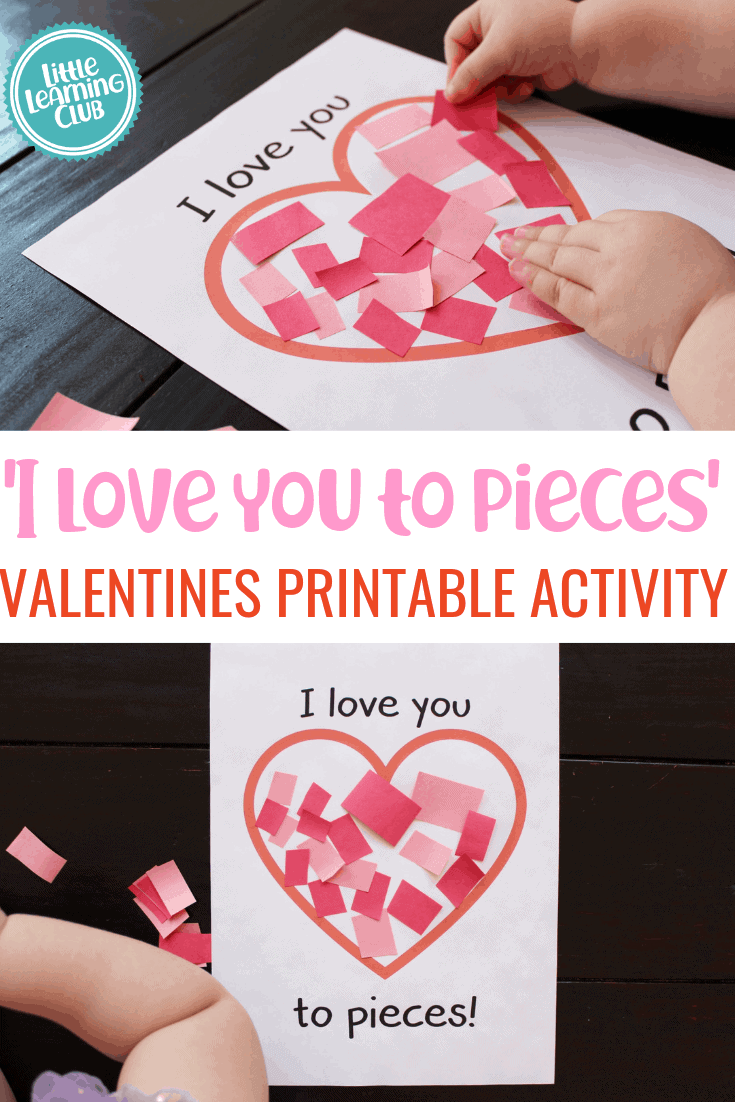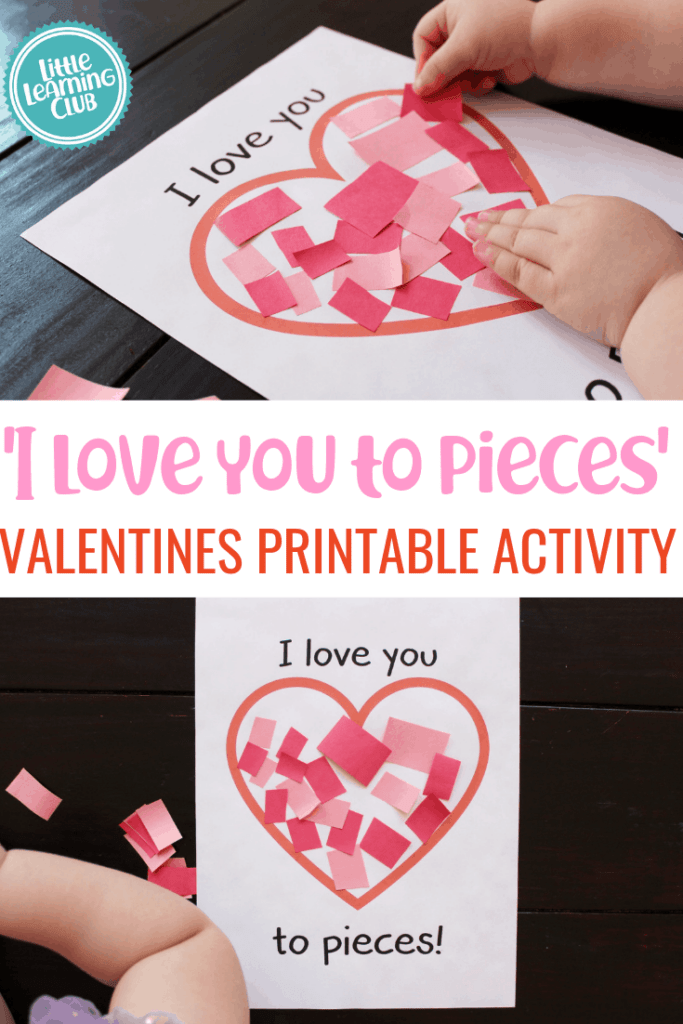 Source: Little Learning Club
This cute craft is perfect for little hands. Just print out the heart and have your toddler or preschooler get started on this Valentine's Day activity. They can practice using glue and stick colorful paper or tissue paper to the heart!
6. Cactus Valentine's Day Card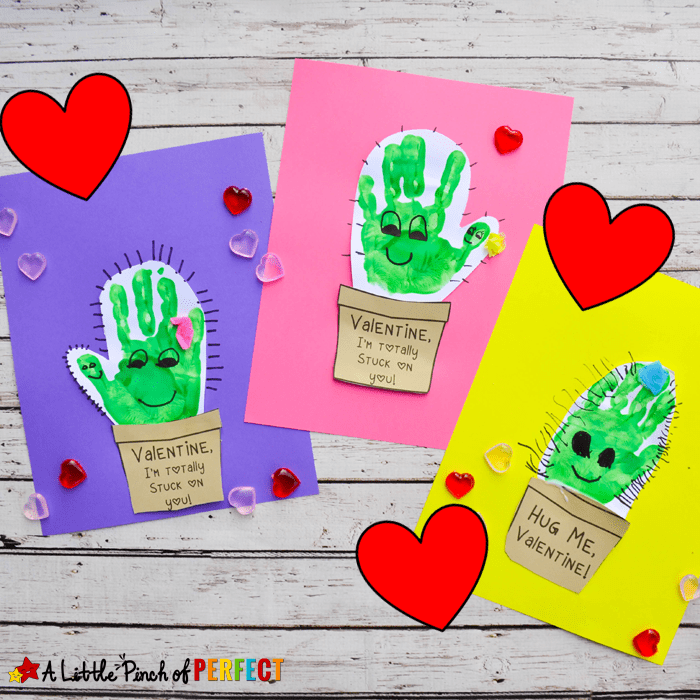 Source: A Little Pinch of Perfect
How cute is this little handprint cactus Valentine? Download the free printable at A Little Pinch of Perfect to get this project ready for your toddler. They can paint their hands, make a cute face, and add the pokes to this cute toddler homemade Valentine!
7. V is for Valentine's Day Craft Kit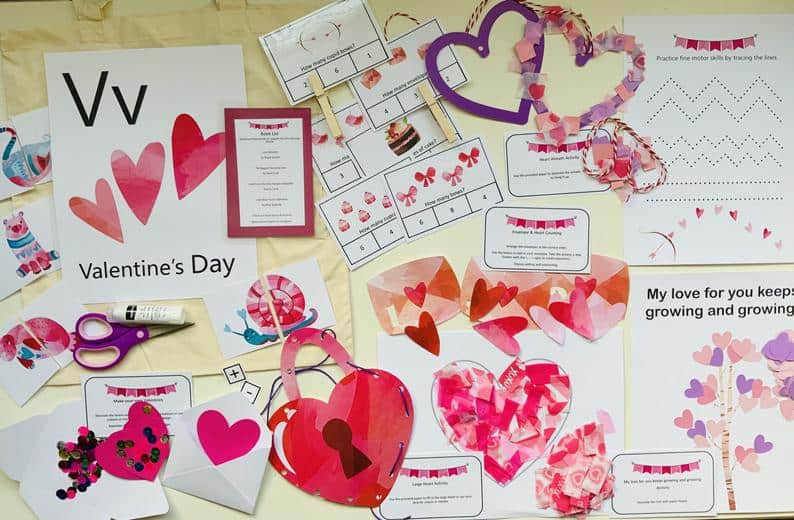 If you're looking for a big variety pack of Valentine's Day activities, this kit from HomeLearningKits is for you! It comes with all you need to do the activities and helps your child learn along the way.
8. Valentine's Day Craft Kit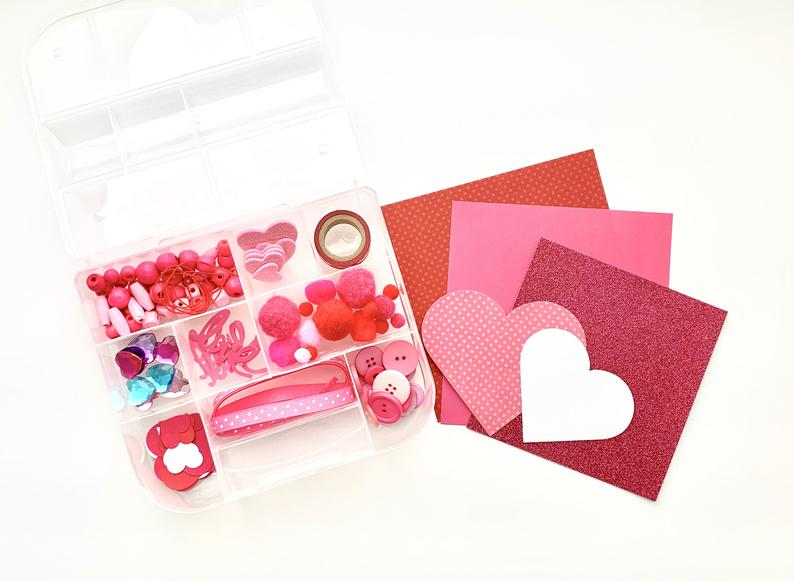 My kids LOVE to just create and do projects. Let your preschooler's imagination run wild by making them a Valentine's Day craft kit. Grab some pretty paper, buttons, glitter, pompoms, ribbon, and more for this fun activity. Or, get this already created kit sent right to your door and let them create!
9. Bouquet of Love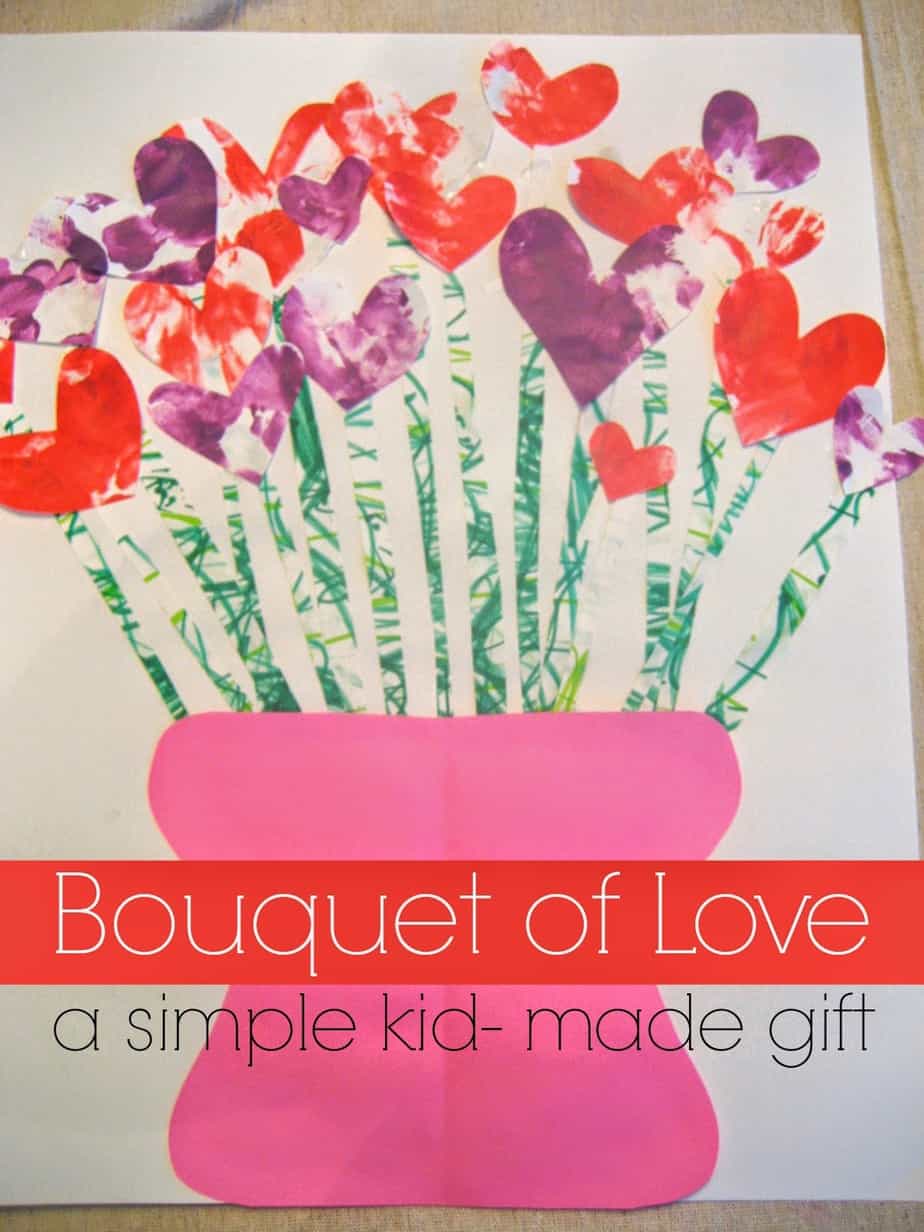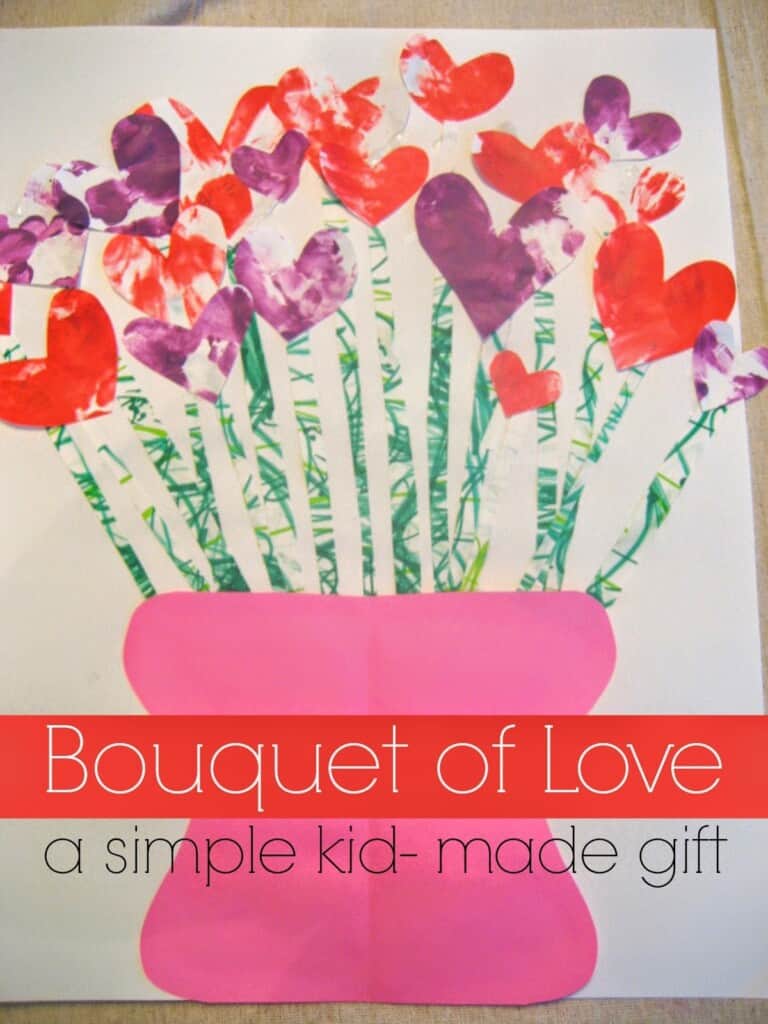 Source: Toddler Approved
This project is likely a mommy and me type of activity, so it will give you a great chance to work together. Let your toddler color and paint the pictures and then cut and paste to create an adorable flower bouquet Valentine's Day project.
10. Heart Jello-Jigglers Valentine's Day
Let your preschooler help you mix up some yummy jello and pour it into a glass bowl. Once it's set, grab your cute heart shaped cut outs and let him or her help you cut them into heart shapes! They'll love getting to help you "bake" and have fun eating the great snack with you.
Mess-Free Valentine's Day Activities for Toddlers and Preschoolers
Some of us love glitter (ahem, me!), and others, like me husband can't stand it. So these mess free Valentine's Day activities and projects are glitter free – guaranteed!
11. Valentine's Day Hop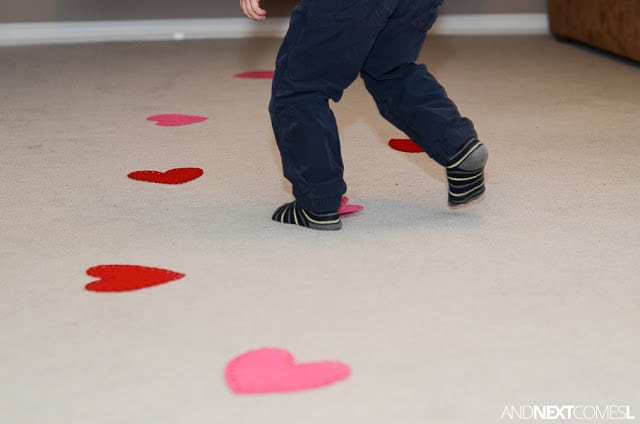 Source: And Next Comes L
Let your toddler work his or her wiggles out with this fun Valentine's Day gross motor game. Cut large hearts out and lay them on the floor. You can make a line or mix them up. Have your child walk or hop from one to another, or play it like twister and tell him to touch the pink one with his hand, and put his feet on the red one!
12. Musical Hearts
Instead of musical chairs, make paper hearts! Write an activity such as hop up and down, sing the ABCs, or fly like a bird to each heart. Set the hearts up in a circle (or heart shape!) on the floor. As your toddler/preschooler listens to music, have them freeze on a heart when the music stops. Then do the fun action written on the card.
13. Lacing Hearts Valentine's Activity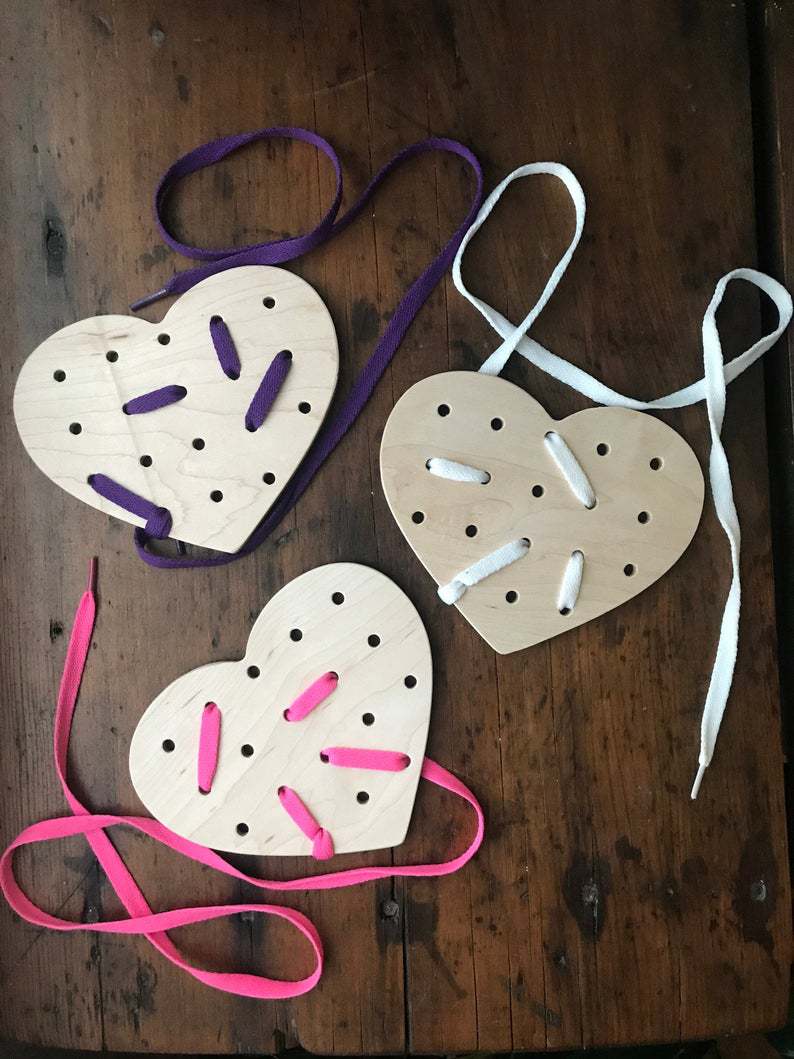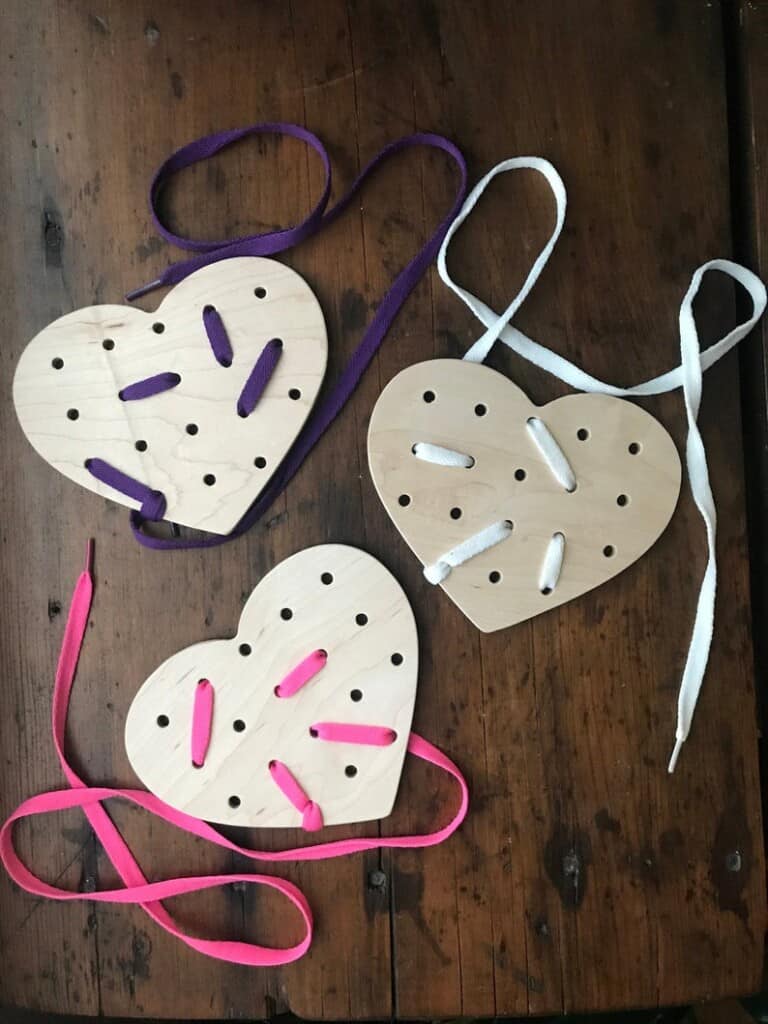 Using cardstock paper, cut out a heart and using a hole punch, punch holes along the outside of the heart. Give your toddler or preschooler a piece of yarn tied at one end and let them practice their lacing skills. If you'd rather skip the DIY, check out this pretty wooden one from Etsy!
Tip: laminate it for extra strength!
14. Valentine's Day Books
Grab some fun Valentine's themed books from your local library or order a few with 2 day delivery from Amazon! It's always fun and special for kids when they get a special book for a holiday, and a great way to enhance their love of learning.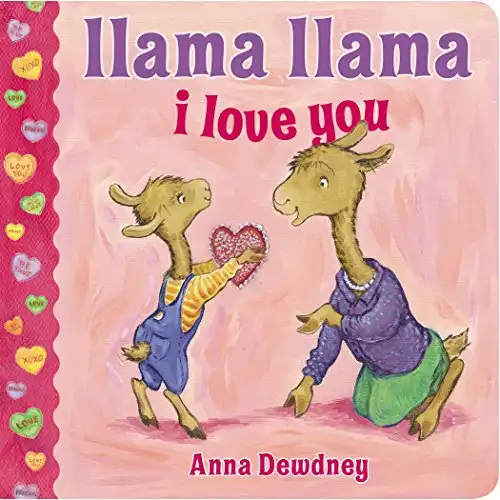 Llama Llama I Love You
Buy Now
We earn a commission if you click this link and make a purchase at no additional cost to you.
12/03/2023 11:39 am GMT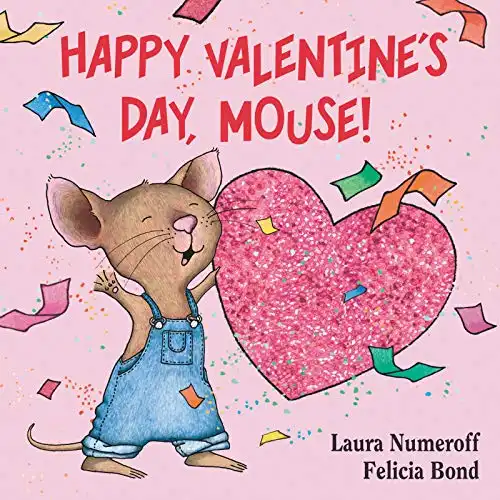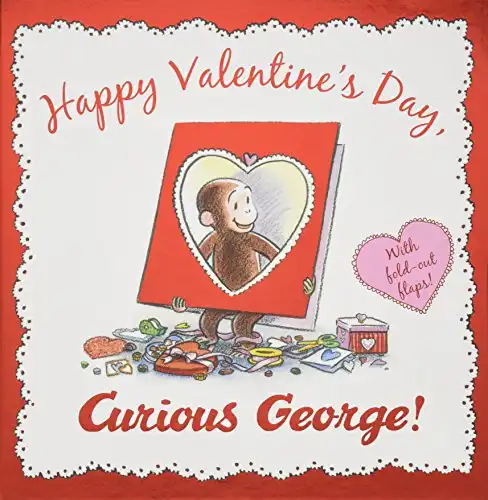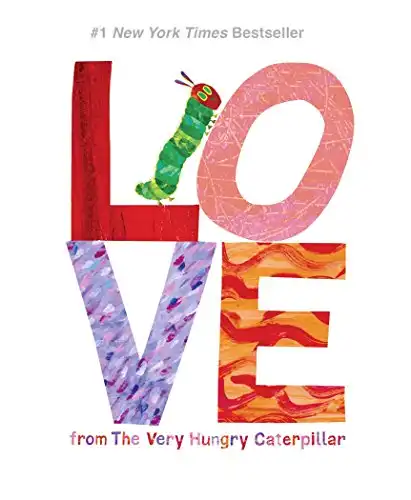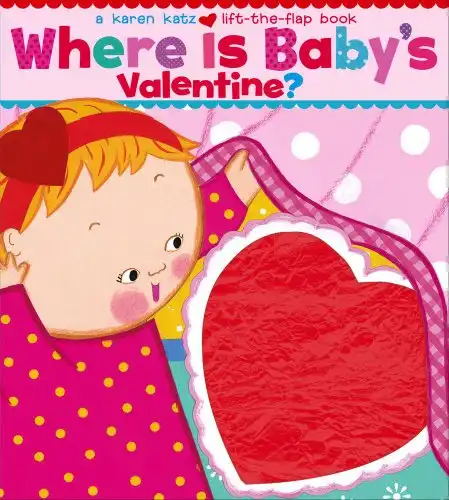 The Best Valentine's Day Activities for Toddlers and Preschoolers
Do you have other favorite Valentine's Day activities for your little ones? I'd love to see them in the comments below!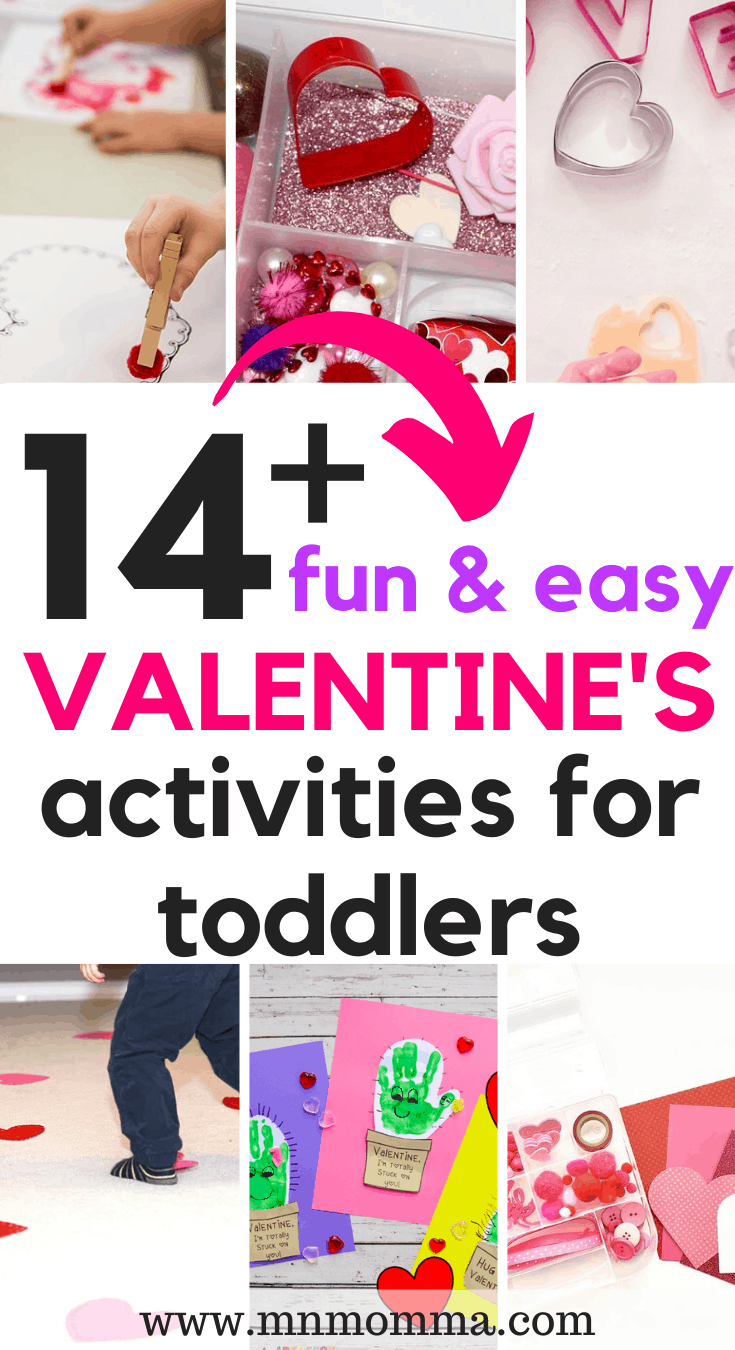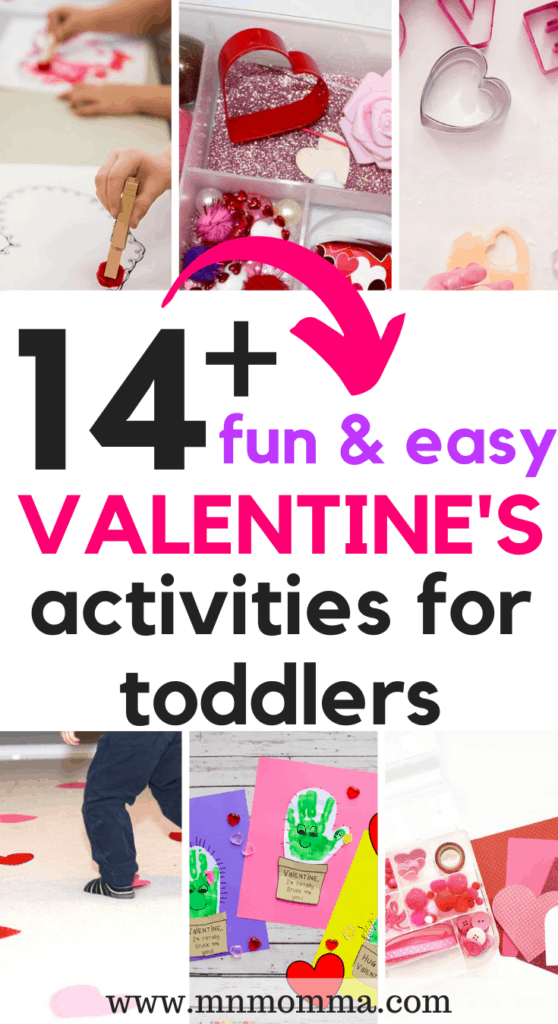 <— Don't want to lose this post? Pin it for later!