Disclosure: This post may contain affiliate links, which means I may receive a small commission if you click a link and purchase something. Please check out my disclosure policy for more details. All opinions are my own!
I totally LOVE pregnancy, but it's easy to get stressed out about waiting to hear your baby's heartbeat.
I think pregnancy is the coolest thing. It's amazing that a woman's body is able to have a baby – what a miracle!
Maybe I'm just remembering the nostalgia of it all – feeling those kicks and hearing my baby's heartbeat, instead of remembering the terrible acid reflex and kicks to the ribs in the middle of the night.
I honestly carried a HUGE bottle of Tums with me everywhere – hey, a girl has to fill her purse with something, why not Calcium?
Why I Needed to Hear my Baby's Heartbeat
Before we go further, I have to share a very personal detail. Our first pregnancy ended in a miscarriage. I was pregnant with multiples and we were devastated.
To say we were thrilled when we found out we were pregnant again would be an understatement! We wanted a baby so badly and were so thankful to be pregnant.
But. A new pregnancy also led to some fears.
I was so scared to go to my first doctor's appointment and scared that something might go wrong.
When we finally got to go to regular checkups, it was such a relief getting to hear our baby's heartbeat. Unfortunately, in your first two trimesters you usually only get to see the doctor about once a month – which can mean a lot of waiting and anxiety.
Now, I'm not kidding, I lived for those visits. But they only put me at ease for so long.
I wanted to make sure my baby was doing well more often. I wanted to hear that sweet little heart beat! So we found the best product that relieved so many of my worries.
Say hello to your peace of mind during pregnancy: an at home Heartbeat Baby Monitor.
What Is A Fetal Doppler?
A fetal doppler is a small device used to measure your baby's heart beat. Some fetal dopplers will count your baby's heart rate for you as well. It's also noninvasive, which means it just goes on the outside of your body – your abdomen and pelvis – to find a heart beat.
A fetal doppler will use ultrasound waves that it sends out and receives back to be able to create the sounds of your baby's heart beat. It's pretty incredible!
Some women prefer to avoid the extra ultrasound waves and will opt to skip these types of tests. But for other women, devices like AngelSounds (a fetal doppler) can be very therapeutic and calming to know that their baby is safe. Click here for more on the safety of ultrasounds in pregnancy.
In simple terms a fetal doppler is a baby heart beat monitor.
Hearing Baby's Heartbeat at Home
Heartbeat Baby Monitor – AngelSounds
The fetal doppler we originally used was AngelSounds brand and was SO easy to use. The best part was that it really did put our minds at ease. Anytime I wanted to hear my baby I could! I also loved that with AngelSounds heartbeat monitor, my husband could also listen with a second set of headphones.
It was so fun to listen to our baby's heart beat together and in the comfort of our own home. Talk about extra family bonding time!
Easy to Use & Reliable Company with Great Reviews
To use the monitor, all you need to do is use some lubricating water gel on your belly, plug-in your headphones, and switch the monitor on. Then, just move the monitor around slowly until you hear your baby's heartbeat.
Depending on the size of your baby and how far along you are in your pregnancy, you may have more ease finding your baby's heart beat.
My favorite monitor comes with two sets of headphones and two headphone jacks so you and your loved one can both listen to your baby together!
You can also adjust the volume – which is so helpful early on in your pregnancy when the heart beat isn't as loud.
Recording Your Baby's Heart Beat
Unfortunately, our AngelSounds heartbeat monitor didn't have the ability to record baby's heartbeat. BUT. Some do!
Can you believe it? It's amazing that there's a recording option so you can share the heartbeat with someone who can't be present while you're listening. Can you say grandma and grandpa? Or your spouse who isn't able to be home?
When Can You Find the Baby's Heartbeat?
Believe it or not, we were able to find our baby's heartbeat at about 8 weeks.
This was MUCH sooner than a typical user and even before our first appointment with the OB! We happened to be living with my sister at the time so she helped me stay calm and found our baby's heartbeat for the first time (my sister is not an ultrasound technician just a sweet, helpful sister).
Typically you should be able to find the heartbeat towards the end of your first trimester or early second trimester.
The box states not to use the device before 14-16 weeks.
However, if you can promise you'll remain calm and not panic if you try to find the heartbeat before that and can't, I definitely think you should give it a try!
Here's a few tips if you're looking for baby's heartbeat early in the pregnancy:
Go in an absolutely silent room. The heartbeat will likely be very faint.
If you hear a heartbeat, it will be quick and sound almost like a horse galloping. Don't confuse the baby's heartbeat with your own. Your heartbeat will be slower, louder, and more obvious.
Put the monitor very low on your pelvis. Mine was placed several inches below my belly button.
Move the monitor around slowly from one side of your pelvis to the other. Make sure you use lubricating water gel. We had to move the monitor around very slowly for at least 10 minutes before finding the heartbeat. We had almost give up, when…there he was!
Don't panic if it's taking a long time to find, or you don't find it. It's early in your pregnancy, and it can sometimes be difficult for physician's to find the heartbeat at this time.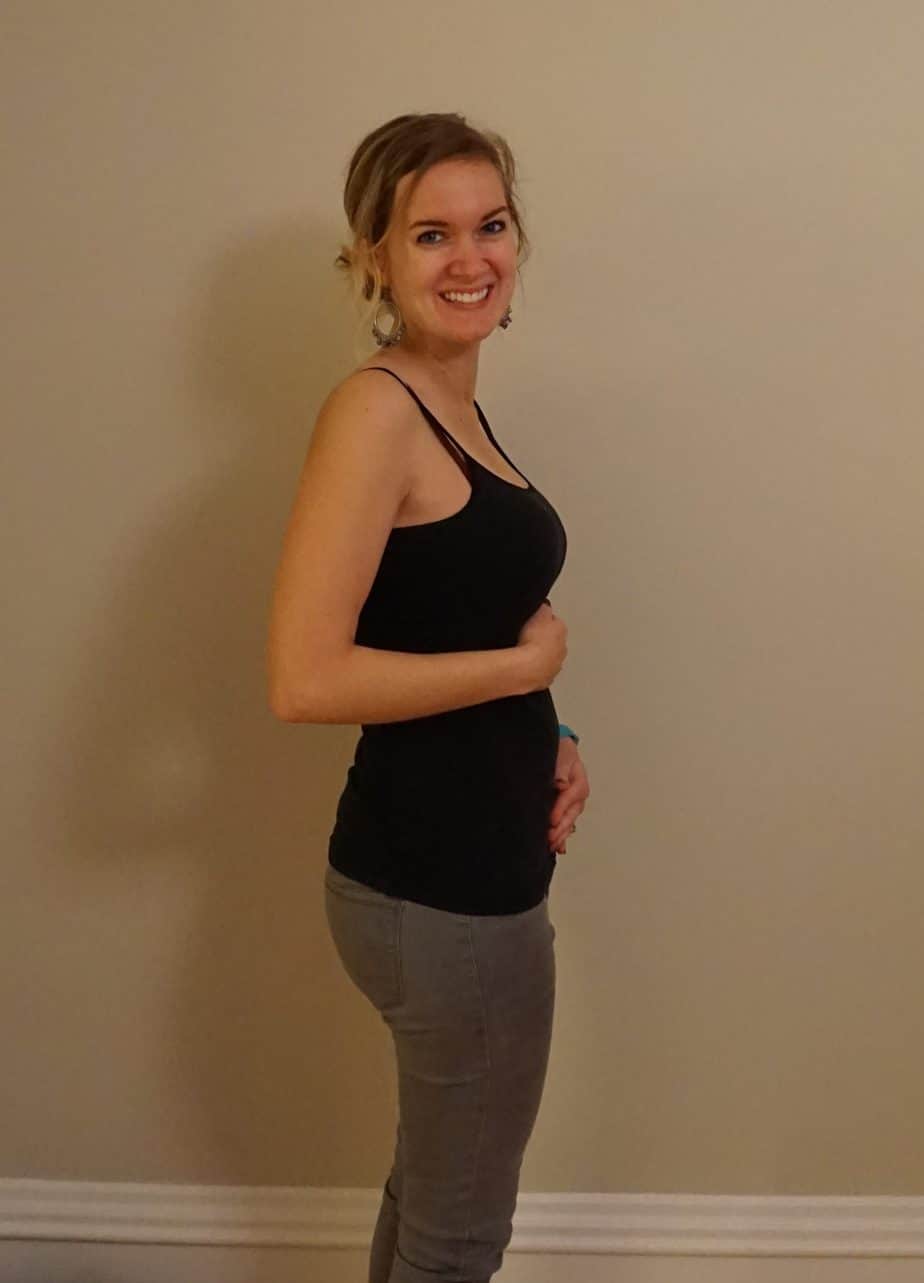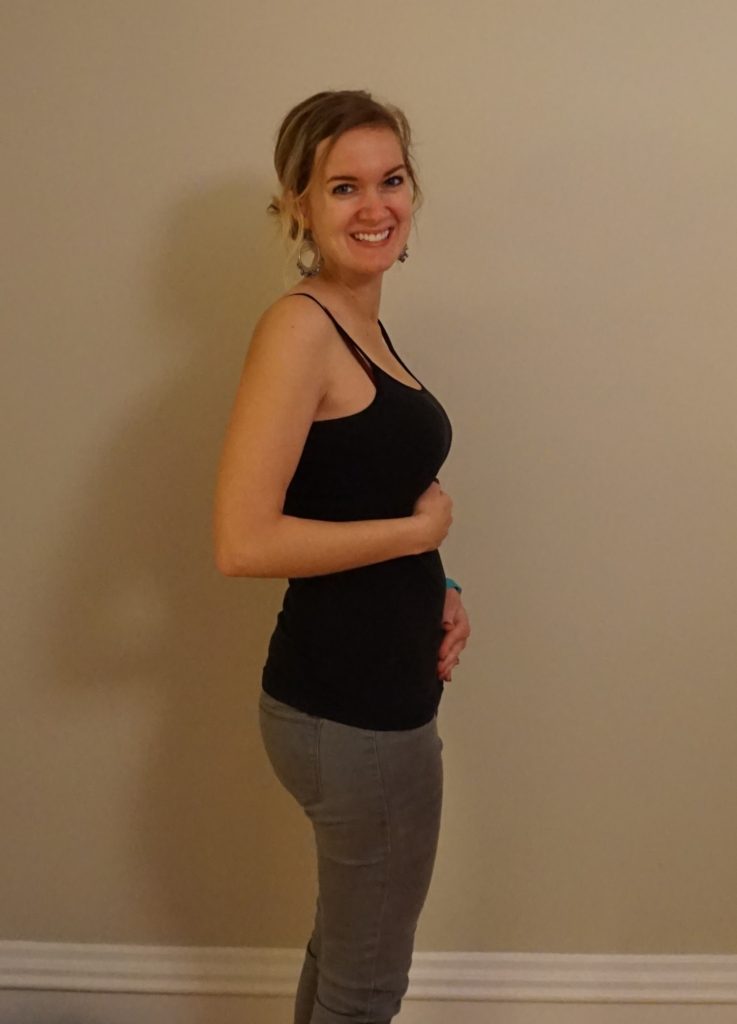 Other Fetal Doppler's You Might Like!
If you're looking for something similar, but want a little more luxury or a little more affordable, try out these great alternatives.
$59.99
I think I love this monitor a little extra because it's pink. It's also FDA approved , compact, and I love that it shows the baby's heart rate! Keep in mind, you do need the lubricating water gel with this monitor as well.
If something were to happen to my current heart rate monitor, I'd definitely give this one a try!
$69.95
This monitor is the real deal. In fact, it looks so similar to the one my doctor used when I was pregnant – which explains why it's a little more expensive. This monitor shows your baby's heart rate and lets you listen to it without having to use headphones, which is nice perk. It's small and easy to use, with great reviews.
Try to Relax
Whichever device you choose to use to ease your mind during your pregnancy will be well worth it!
Pregnancy can be an amazing experience, but having peace of mind and calming your fears is huge.
I'm hoping you'll love having a fetal heart monitor as much as I do. It's just such a cool experience to be able to bond even more with your baby, whenever you want to without having to wait for a doctor's appointment.
Medical side note: If you really feel something is wrong and are concerned, call your doctor immediately. These devices offer many moms peace of mind, but are not diagnostic tools.
Don't forget to grab your FREE baby checklist bundle here!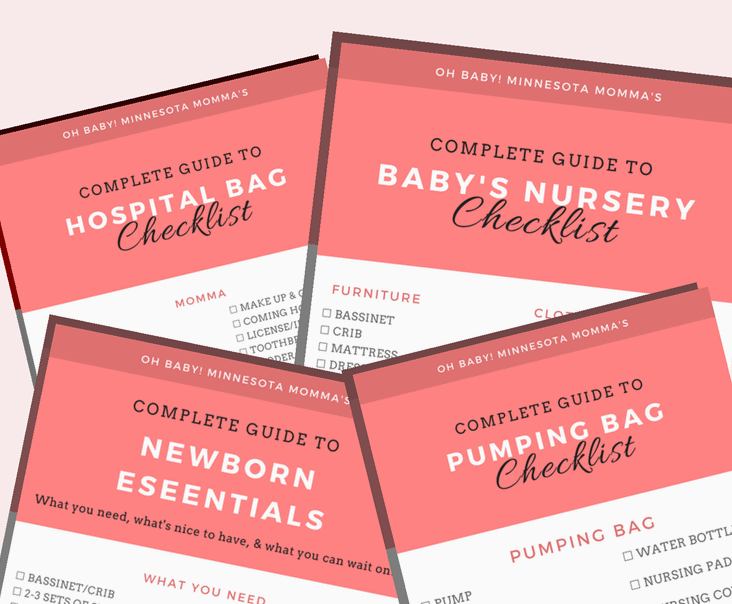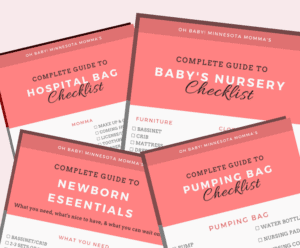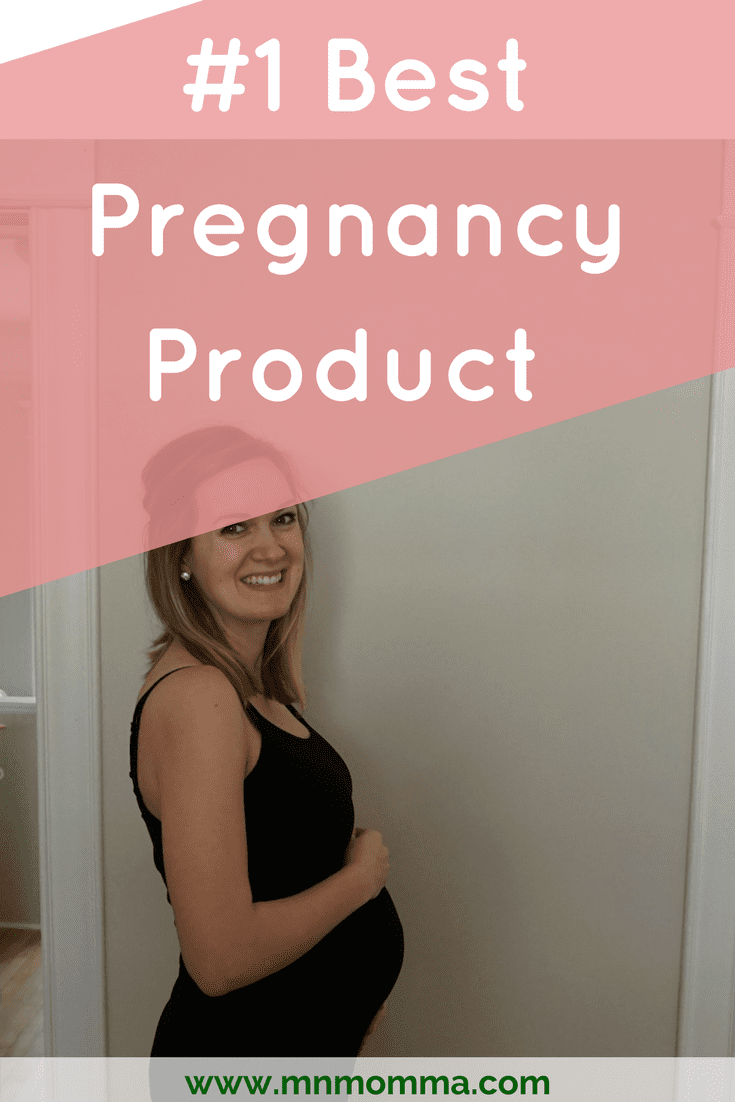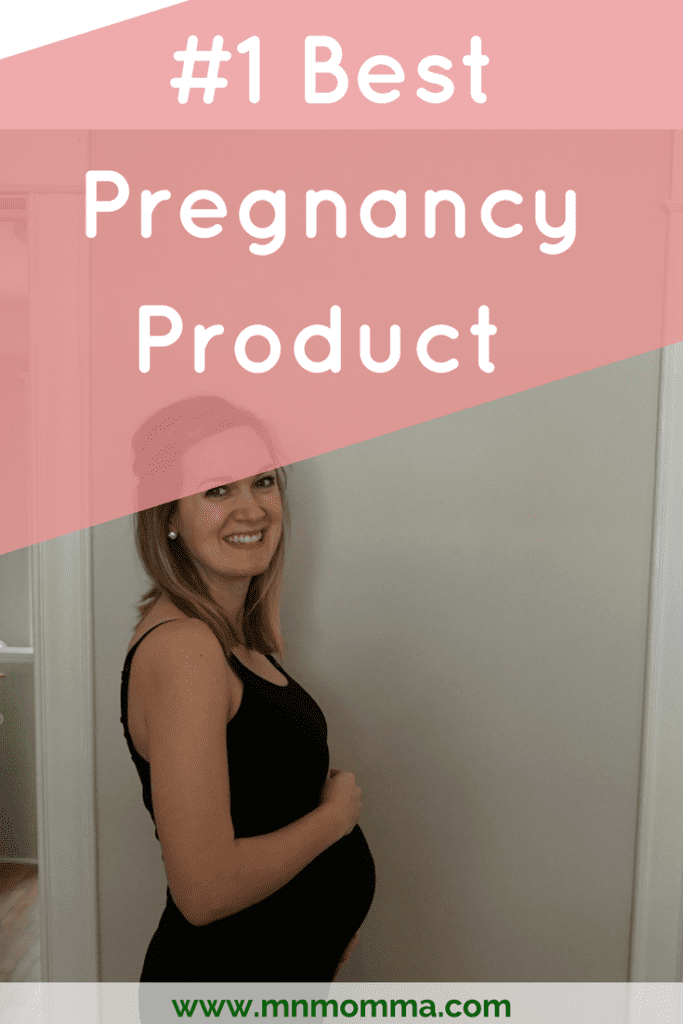 <— Save it for later! Pin it!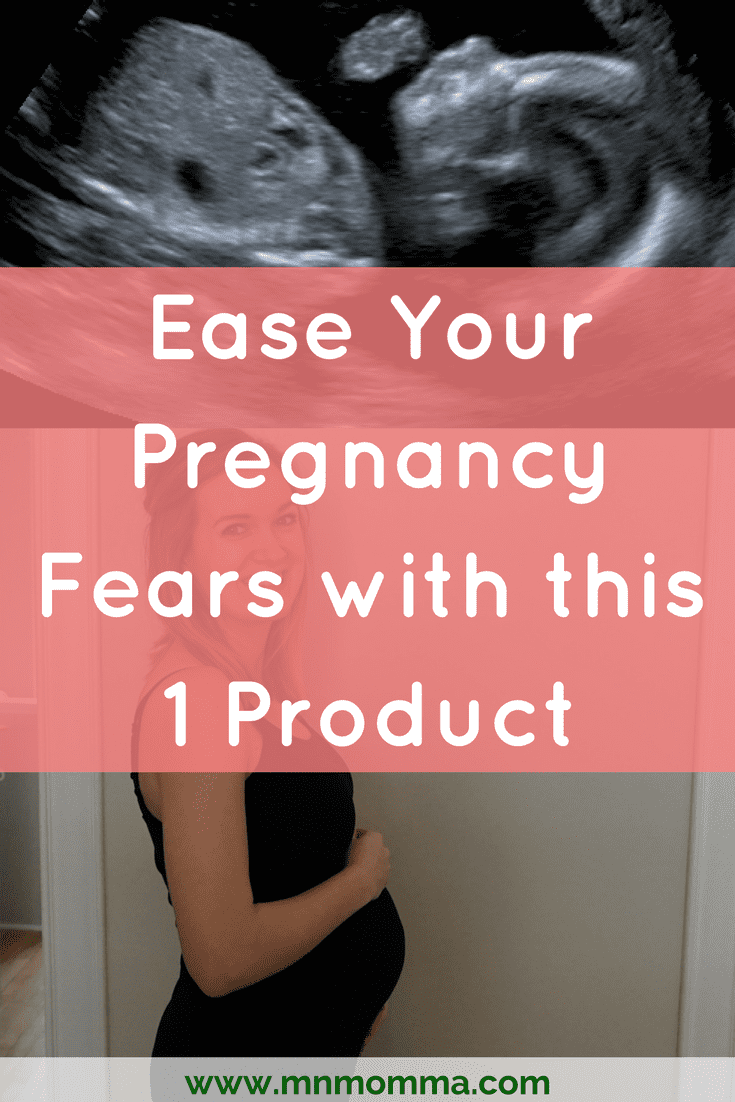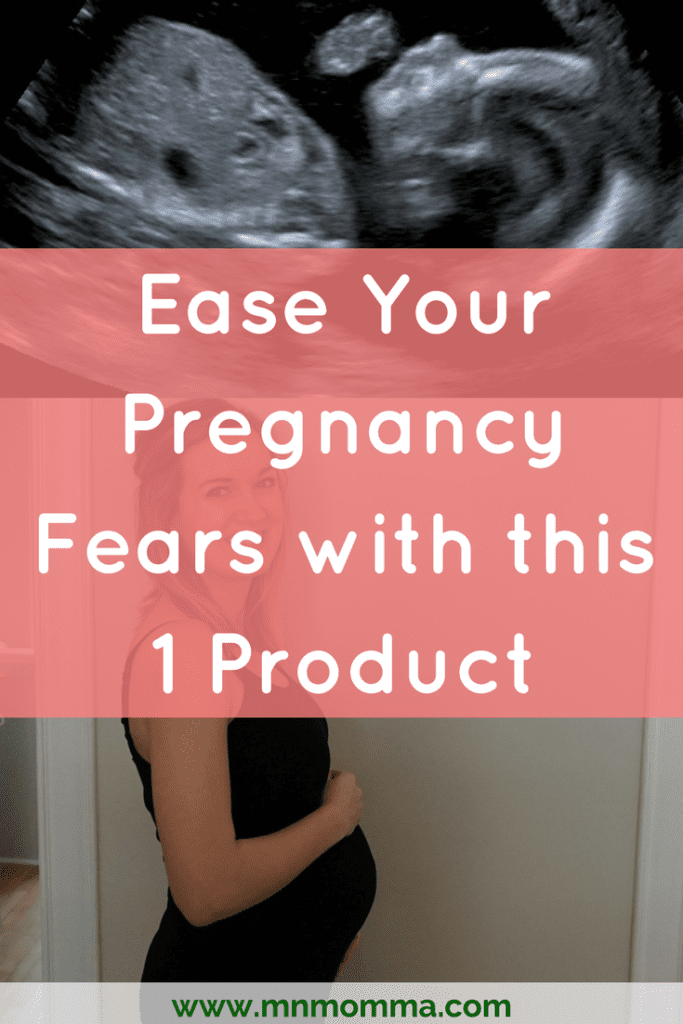 <— Save it for later! Pin it!