Best High Chair for Baby Led Weaning
Disclosure: This post may contain affiliate links, which means I may receive a small commission if you click a link and purchase something. Please check out my disclosure policy for more details. All opinions are my own!
Let's face it, baby led weaning can be a mess! And that means it can be hard on your high chair.
Your baby is exploring new foods, throwing things on the floor, and smushing foods into all the little crevices of the high chair. So awesome, but SO much work to clean up.
So what's a mom to do?
Finding the best high chair for baby led weaning is going to take you a long way and save you a ton of cleanup time (and hassle)!
Related: 22 Easy Breakfast Ideas for Toddlers
Related: 4 Baby Led Weaning Must Haves
What Kind of High Chair to Get for BLW
When you know you plan to start your baby on solids with baby led weaning, you're going to want to plan to get a great high chair that's conducive for BLW. The best baby led weaning high chairs all have a few key qualities in common.
You'll want to look for a high chair that is:
Easy to clean – having a high chair that's easy to clean is going to be a LIFESAVER for you. Trust me. You do not want to be figuring out how to get that avocado gunk out of the little crevices in your baby's high chair. Look for something with a minimalist design, smooth edges, and very few places for food and gunk to hide.

Portable – baby led weaning isn't one of those things where baby can sit in your lap and eat politely from the spoon you're feeding them off of. They need their space! While your high chair doesn't have to be able to go everywhere with you, it doesn't hurt when it can. You might be going to a friend's house or a restaurant and when you eat, baby will probably want to eat too. The portability of your high chair is definitely something to consider.

Excellent fit – for your baby to be ready for baby led weaning, he needs to be able to sit up on his own. Make sure that your baby isn't slumped over or leaning back or from side to side in her high chair. Giving your baby a great fit in her high chair helps ensure she's sitting up straight and reduces the chance for choking.

Easy to adjust – there's a good chance your baby will need to be in his high chair for several months, if not a couple years. Consider a high chair that's easy to adjust and grows with your baby to save yourself some money down the road!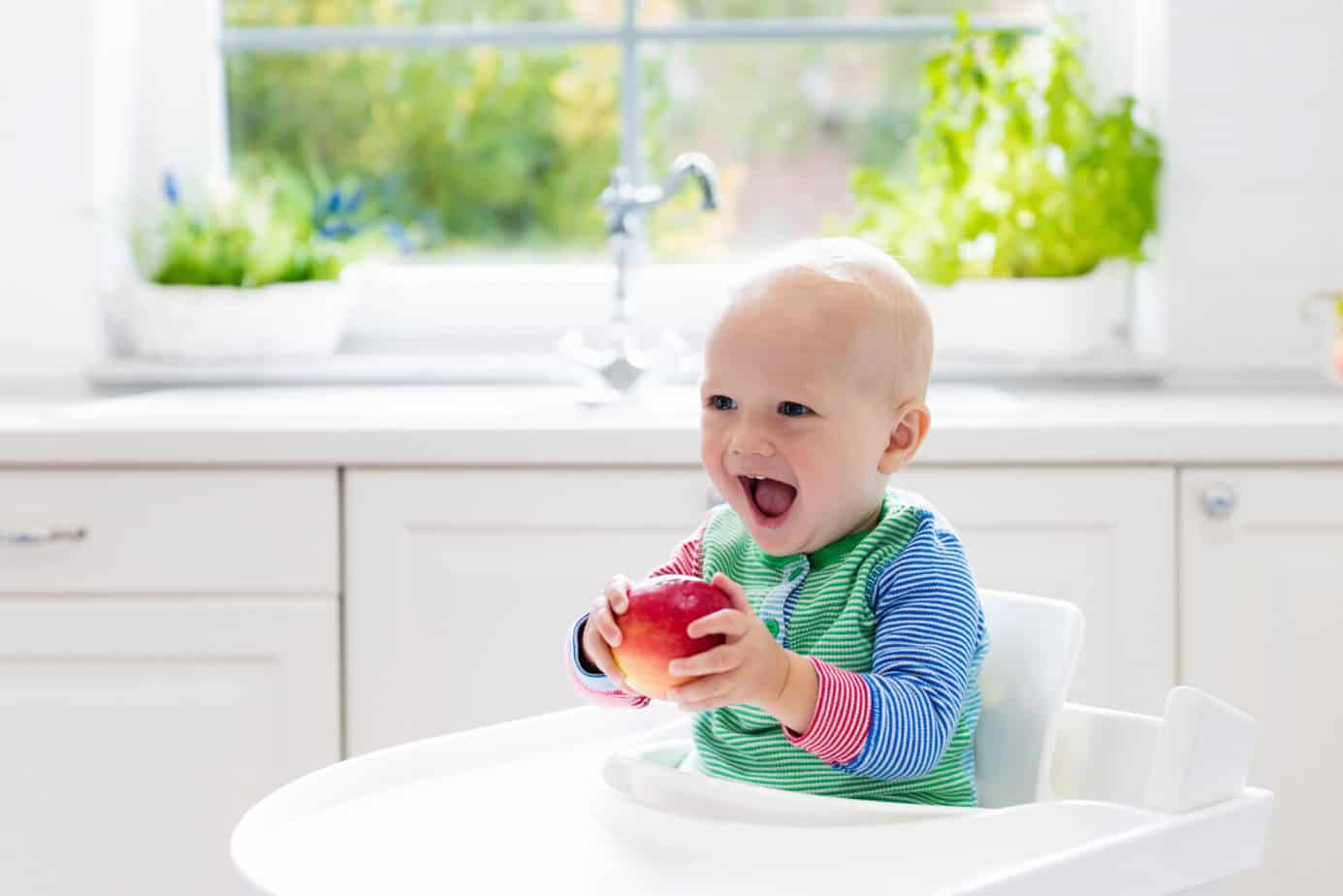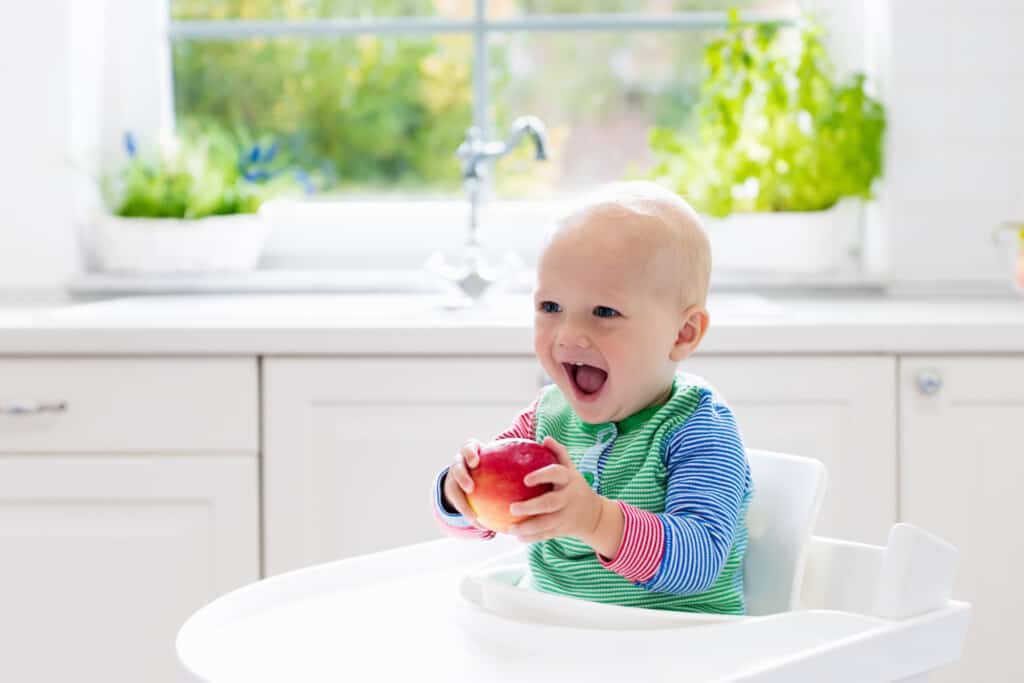 Best High Chair for Baby Led Weaning
So why do I rate the Ingenuity SmartClean Trio Elite 3-in-1 High Chair as the top high chair for baby-led weaning?
It's got several of the best things to look for in a baby led weaning highchair:
Super easy to clean
Portable – on wheels for quickly sliding out of the way, or you can lock them for safety
Adjustable (grows with your baby)
Best Travel High Chair for BLW
There are two types of travel high chairs you can consider for baby led weaning. The first one is the type that hangs from the table, and the second type is simply a lightweight chair that can be folded and placed on a restaurant chair.
Remember – you're looking for something that's safe for baby and easy to clean for you!
This travel high chair is easy to fold down and take with you everywhere you go. It fits most tables and has great reviews!
Foldable Hook On Chair
Buy Now
We earn a commission if you click this link and make a purchase at no additional cost to you.
03/24/2023 12:11 am GMT
This travel high chair is made to be attached to a chair. It's a bit more bulky than the first one, but will likely fit your baby longer as they get bigger and some parents feel more comfortable with baby positioned securely on the chair.
Best Budget High Chair for Baby Led Weaning
Are you on a budget? No problem!
There are other high chairs that work great for baby-led weaning, such as this one from IKEA (you can also find it on Amazon right here if you don't have an IKEA near you).
*Be sure to buy the tray and add the footrest for extra comfort and support for your baby.
Perks of this high chair:
Easy to clean
Minimalist design/look
Easy to personalize and still clean! (check out the cutest custom looks from high chair pillow covers, tray covers, and even leg wraps here)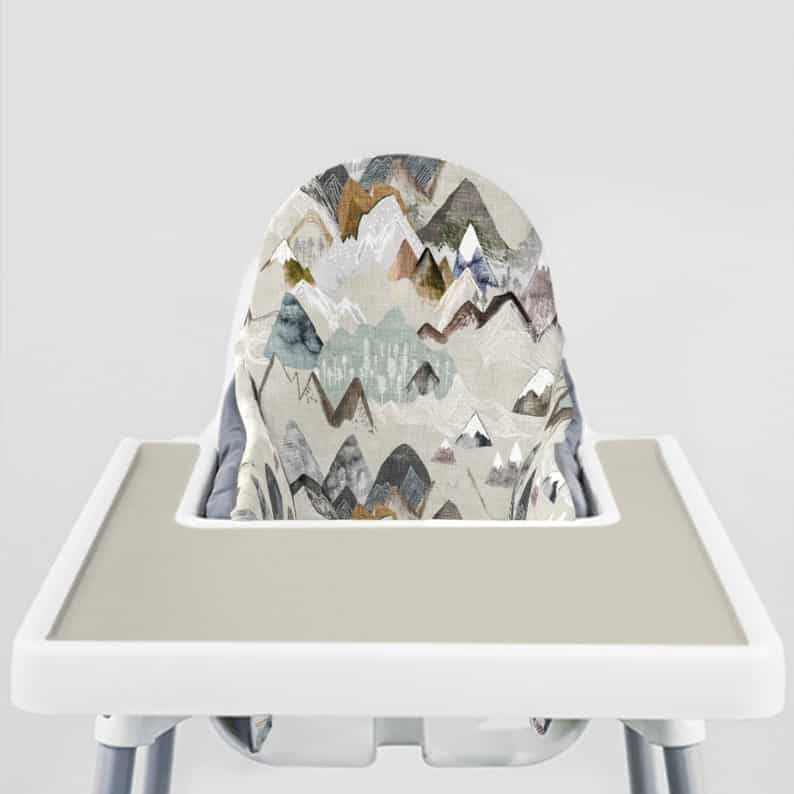 Best High Chair to Buy for Baby Led Weaning
Whichever high chair you choose that fits your style, space, and budget – just be sure you find one that fits your baby well and makes clean-up a breeze!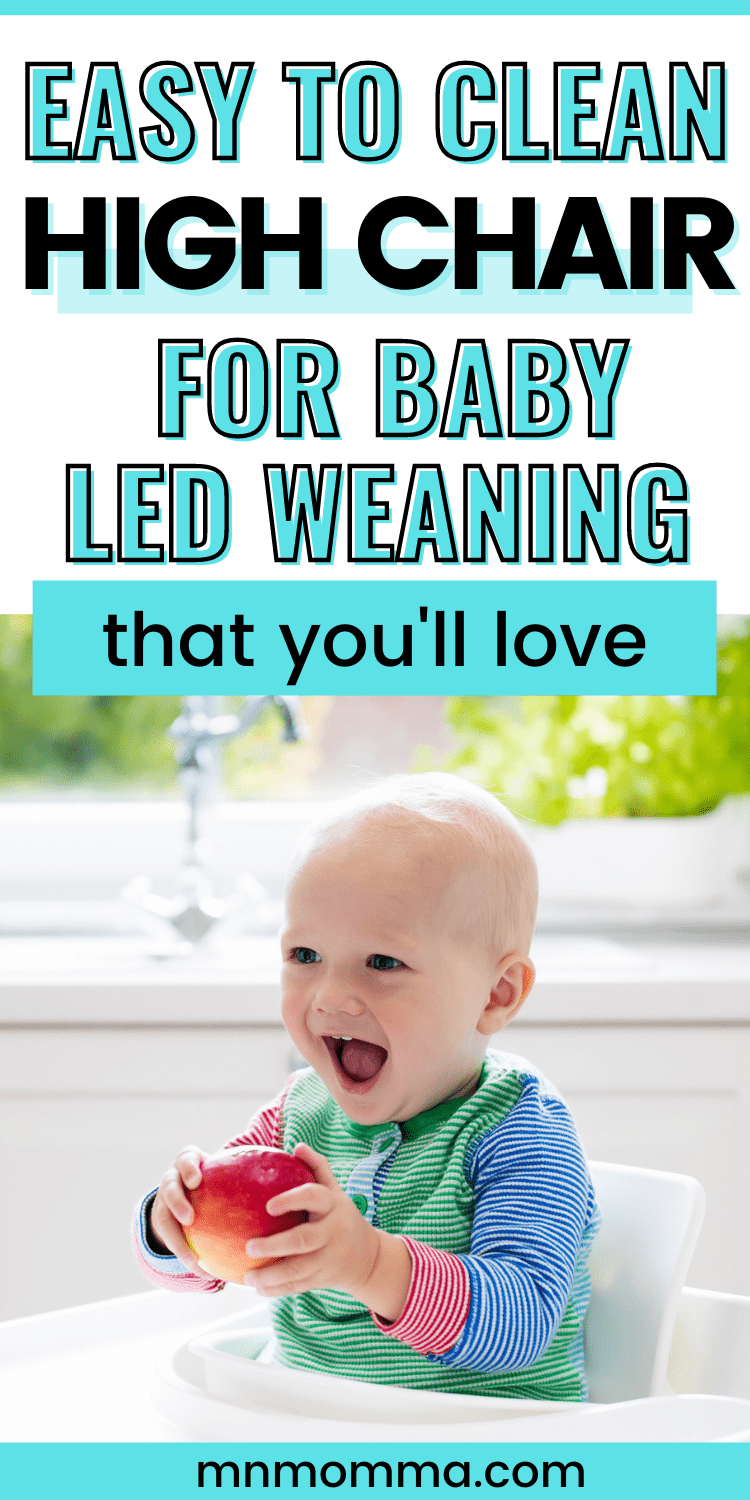 <— Save this post for later! Pin it!