9 Unnecessary Newborn Baby Products That'll Make Your Life So Much Easier In the First Few Weeks
Disclosure: This post may contain affiliate links, which means I may receive a small commission if you click a link and purchase something. Please check out my disclosure policy for more details. All opinions are my own!
Unnecessary Baby Items That Are Totally Worth It
There are tons of lists out there of all the necessary things you need for baby – onesies, bottles, swaddles, etc.
This is not that list.
If you're looking for that list, you can find it here.
This list is all about those baby products that, after 3 babies, I found SO nice to have during the first few weeks home with baby.
This is the best list of unnecessary baby items that are worth buying anyway.
1. Soft Nightlight
In the first few weeks home with your newborn, you're going to be getting up a lot during the night.
After 3 babies, this is hands down the best nightlight I've owned.
Why's it so great?
it's inexpensive
easy to use
easy to dim
easy to travel with
it's portable
it's soft/silicone
can be charged
can automatically turn off after an hour if you fall asleep with it on 😉
2. The Shusher
The baby shusher is another product that I thought was kind of dumb before owning it.
Who needs a machine to "shush" for you?
Turns out, I do!
No joke – with our first babies, my husband and I would have to take turns shushing the baby because our lips would get tired (hello, colicky babes and the witching hour!).
Even so, I bought this product with baby #3 with all the intentions of likely returning it.
Well?
We loved it.
And we bought a second one.
Here's why the shusher is so great:
performs one of the "s's" for you
can remain in the room with the baby, even when you sneak out after baby falls asleep
easy to travel with
adjustable volumes
automatically turns off after a set time
it doesn't get tired of shushing like you will
3. Soft Blanket Target
I love a good snuggly blanket. And turns out my baby really does too.
My newborn loved being cozy and warm in this blanket and it helped him fall asleep in our arms on numerous occasions, making switching arms (or parents) a breeze.
We also used it for tummy time and floor play.
Highly recommend if you have your baby in the winter or you live in a cold climate!
You can splurge or save on this one.
4. Baby Buddha Pump
My life was forever changed with the Baby Buddha Pump.
If you've been pumping with a breast pump that's connected to the wall – it's time to stop.
You deserve it.
I had two young children before my third arrived and knew I needed a portable pump. The Baby Buddha has a strong suction, so if you already know that won't be for you, I've heard this is a great alternative.
Before you run out and buy one, be sure to see if you can get your pump through insurance for free. If you can't or want to buy an extra pump – a portable is such a great option.
5. Legendairy Milk Cups
In conjunction with the portable pump, having breast milk collection cups has been a lifesaver.
I simply pop them in my bra with my Baby Buddha and I'm free to do dishes, cleanup, chase my big kids, or just sit on the comfy couch and relax without worrying about the annoying flanges everywhere.
I absolutely love them and 12 weeks later am about to hit purchase on a second set to always have one clean.
I've trialed and errored this one, but found I actually pump MORE milk with the collection cups than the flanges (this is NOT the normal though, so be sure to check for yourself).
You can use this link to get 10% off your purchase.
6. Magnetic Jammies
Don't get my husband started on magnetic jammies. This is a true gift to new parents!
While they're on the spendy side for baby pajamas… They. Are. Awesome.
No more snaps, buttons, or even zippers. Just a few quick magnets that practically put the pajamas on your baby for you.
Also – if you're wondering if the magnet is safe for babies (it seems weird, but I know I did!), this article says that the level of magnetism is completely safe.
7. Copper Pearl Swaddle
You. Need. A good. Swaddle.
Copper Pearl Swaddles have been my favorite since my second child.
Buttery soft, large, and easy to use.
I loved that these didn't have noisy velcro and were more likely to grow with my babies until they didn't need them anymore.
I could also use them as a nursing cover or large blanket on the floor. Plus – they come in a bunch of adorable prints.
8. Dr. Brown's bottles
I've found that my last two babies have been particular about which bottle they use.
I primarily breastfeed in the early newborn stage, but my third baby needed a little boost during his second week, so we supplemented with pumped breast milk.
This meant he needed to learn to use a bottle and quick!
He refused the first couple bottles we tried, but found his rhythm with the Dr. Brown's bottles.
I can't say which bottle your baby will prefer, but these have worked great for us.
9. Dockatot
We bought a dockatot secondhand, but have loved it ever since.
The cozy feeling of the dockatot has helped us be able to set out baby down, play with him, and get a few things done.
Another huge benefit for 2nd children and beyond, is that it's helped protect him from some of the playing being done around him from his older siblings.
We especially love it for an alternative tummy time location, and as a familiar place for baby while traveling. It's nice to know that no matter where we are, baby can still feel safe and cozy, just like we're home.
Dockatots are not supposed to be meant as a place for baby to sleep. But the website lists the following as great alternative uses for the dockatot:
Dockatot Uses
Supervised lounging and playtime
Enables baby movement and supports tummy time
Safe spot for baby massages
Convenient place for quick diaper changes
Bonding time with parents and family
Familiar spot for babies while traveling
Please note that DockATot docks are not to be used in a crib, bassinet, play yard, or other contained area.
Other Top Faves We Haven't Tried
We obviously haven't tried all the baby products out there. But there are a few more awesome products that could likely make the list if you're interested:
The Snoo
A baby bassinet that shushes, rocks, and does all the work for you? Sign me up!
Doona Car Seat & Stroller
This car seat folds right into a stroller – your life could not get any easier than this.
Mamaroo
I've heard the rumors. Some babies absolutely love the mamaroo and others don't care about it at all. But if your baby is colicky or you just need to try something new to soothe him/her – this might be it.
Our Favorite Newborn Baby Products That Aren't Necessities
Could you get by without all of the items in this list for your new baby?
Absolutely!
But this fun list of our favorite newborn baby products that aren't really necessities can be so helpful if you're looking at making the newborn stage as easy as it can be.
Do you have other favorites that could be added to this list?
Shop This Post
Buy Now
We earn a commission if you click this link and make a purchase at no additional cost to you.
09/26/2023 12:10 am GMT
Buy Now
We earn a commission if you click this link and make a purchase at no additional cost to you.
09/26/2023 12:13 am GMT
Buy Now
We earn a commission if you click this link and make a purchase at no additional cost to you.
09/26/2023 09:04 am GMT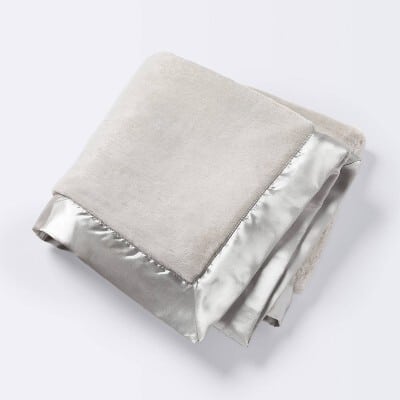 Buy Now
We earn a commission if you click this link and make a purchase at no additional cost to you.
Buy Now
We earn a commission if you click this link and make a purchase at no additional cost to you.
09/26/2023 08:49 am GMT
Buy Now
We earn a commission if you click this link and make a purchase at no additional cost to you.
09/26/2023 06:49 am GMT
Related: Best Baby Gear of the Year