How to Get Your Breast Pump for Free (Without Having to Even Leave Home!)
Disclosure: This post may contain affiliate links, which means I may receive a small commission if you click a link and purchase something. Please check out my disclosure policy for more details. All opinions are my own!
Getting A Free Breast Pump with Aeroflow
When you're pregnant, planning is everything – and to be able to easily get your breast pump for free can be a life saver!
You're planning your baby's nursery, you're creating a birth plan, trying out baby names, and the list just goes on and on.
One thing you shouldn't have to worry about planning – is your breast pump. What if I told you, you could get your breast pump for free through insurance? And better yet, it would be EASY?
I'm so excited to share this easy method of getting a breast pump with you! It's another one of those posts that I've been meaning to write, but hadn't gotten the chance to yet. Well, wait no more mommas – it's here!
Related: Spectra vs. Medela – Which Pump Should You Buy?
For any and all of your pumping questions, be sure to check out my new eBook – Pumping 101 and my breastfeeding/pumping posts!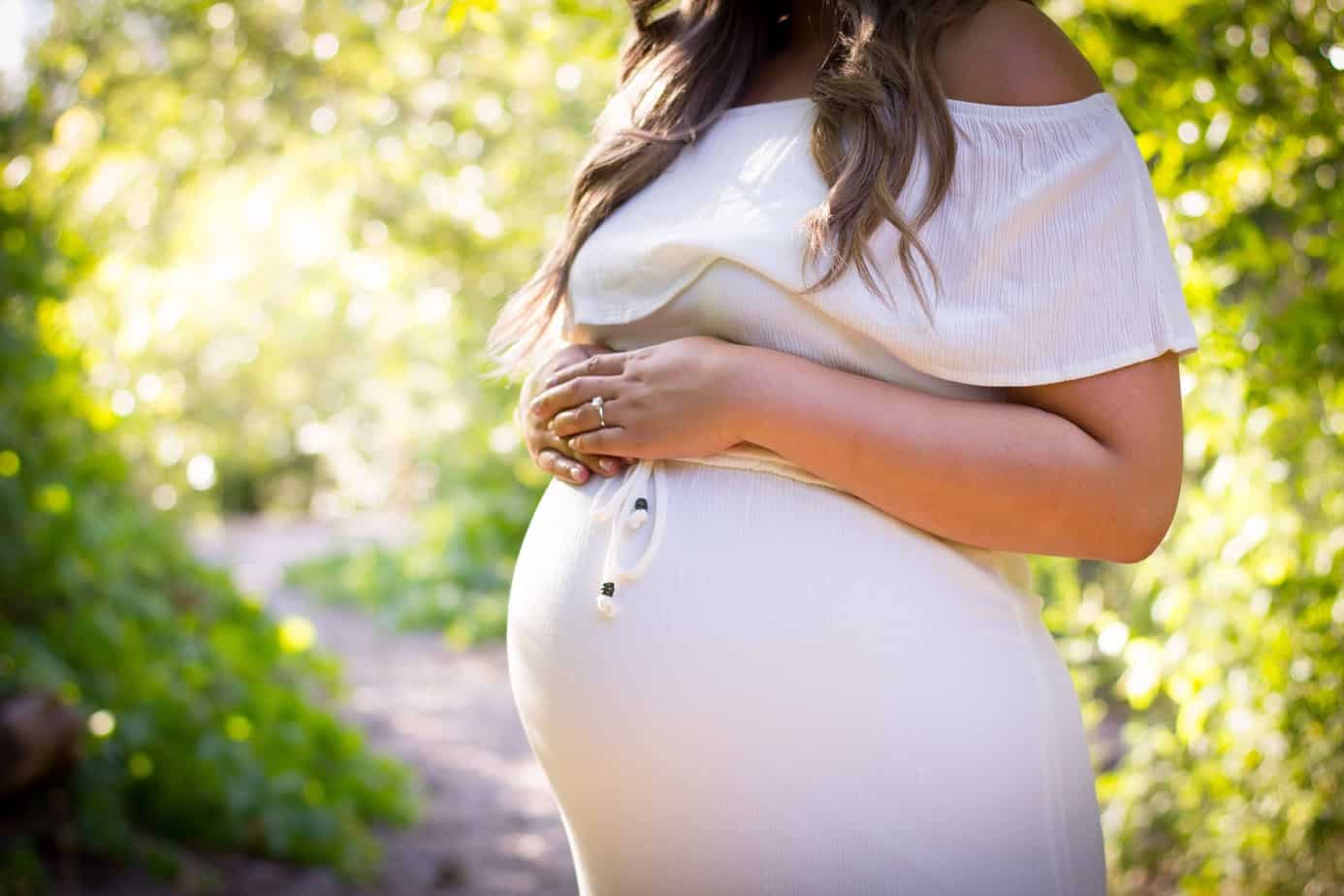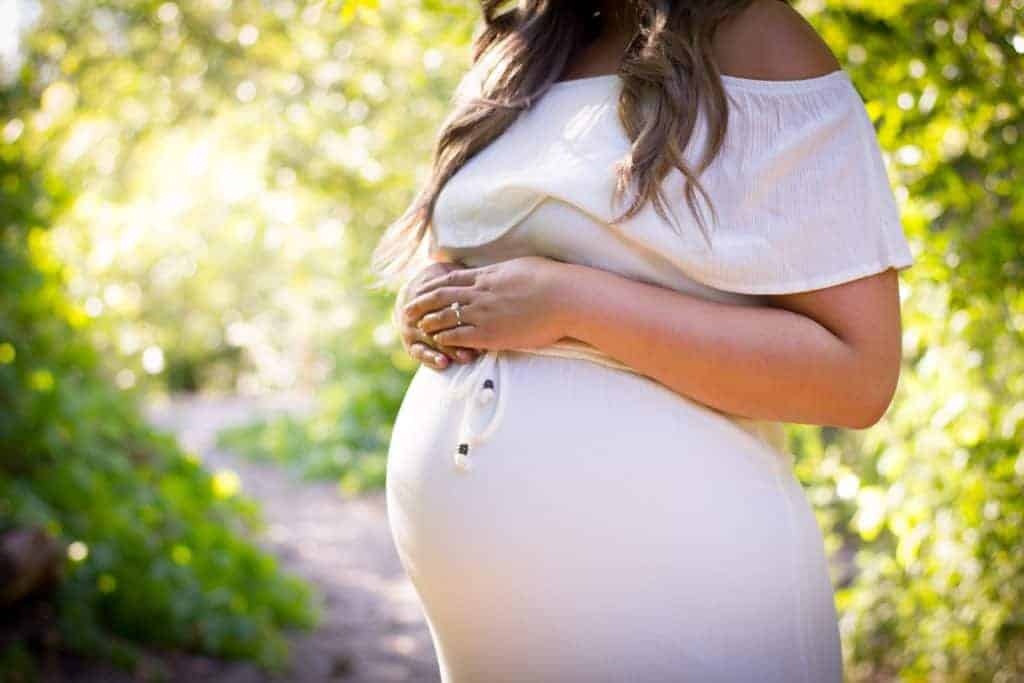 *This is a sponsored post from Aeroflow Breastpumps. The opinions and views expressed are my own, real thoughts. I only share things I believe would be beneficial to my readers.
Do You Really Need A Breast Pump?
Some moms think they'll only breastfeed and never pump. Stop! Even if you think you'll never pump, it's still a good idea to take advantage of your chance to get a free breast pump for those "just in case" moments.
Here's what I mean.
As a mom, you never know when something unexpected might happen.
Your baby may require the NICU (so you can't breastfeed immediately) or when your milk comes in you may become so full that you need to pump to relieve some pain.
In both of these situations, it's so much easier to be prepared. You can grab a simple breast pump, store it in your closet and save it for those "just in case" moments. If you never end up using it, you could donate it as well!
How I Got My Breast Pump for Free
I'll be the first one to admit that I'm a planner. When I was pregnant, I wanted my breast pump early and I wanted it ready for when I needed it.
Remember, how I cried because I didn't know how to pump, even though my baby wasn't even born yet? Yeah, me too. I just wanted to be prepared!
Anyway, when it came to getting my breast pump for free, I was on top of things.
Unfortunately, it still wasn't a streamlined process for me. I ended up calling my insurance company several times on my own, going to the medical supply store and asking questions, calling the medical supply store, recalling my insurance, going back to the medical supply store, and then still worried that my pump wouldn't be covered or wouldn't arrive on time.
You don't have to worry like I did.
In fact, please don't worry like I did!
A pump is not something you need to worry about! So, stop stressing. Enjoy your pregnancy, and let someone else do the work.
Thankfully, you now know there's a better way. And so do I! To skip ahead and get started right now, click here!
Aeroflow Breastpumps
Aeroflow Breastpumps is a company that can help you get your breast pump for free through your insurance. They work directly with your insurance and do all the calling for you. You just enter your information and let them take care of the rest.
I know, it might sound too good to be true. But trust me, it's not. I did my research before sharing this company with you and they are the real deal.
When I first heard of Aeroflow Breastpumps, I assumed they only sold one type of breast pump. I was so pleasantly surprised to see that they had options to choose from. They offer the top breast pump brands such as Medela, Spectra, Ameda, and Lansinoh.
Check out all the breast pumps Aeroflow offers right here.
So if you've had your eye on something, don't be afraid to look and see if they offer it! (If you've never looked before, don't worry, they'll guide you through choosing the right pump for you!)
Okay, so are you Ready to Get Your Free Breast Pump?
Fill Out Your Information
When it comes to getting your breast pump for free, the first thing Aeroflow Breastpumps will ask you for is a little information.
I promise, you're not filling out a big application or even a survey. The whole sign up process should take you less than 3 minutes! It's all basic information that you probably know off the top of your head.
They ask basic things like your name and contact info. They'll also ask for your due date – as only one pump is allowed per pregnancy.
The only question they'll ask that you probably won't know off the top of your head is your insurance information.
You only need to know two things about your insurance.
1 – Insurance Company Name
2 – Member ID
That's it! Can you believe you've done the hardest part? Here's what it'll look like:
Wait to be Contacted by an Aeroflow Breastpump Specialist
After filling out the information and pressing submit, you have one job. You wait.
Within 3-5 days you'll be contacted by one of Aeroflow's Breastpump Specialists. The specialists are amazing. You don't need to know anything about your insurance or breast pumps. That's the specialists job.
Your specialist will do the work of contacting your doctor and your insurance company for you. They'll find out which pumps you qualify for and which accessories are included.
When your specialist has gathered all the information, they'll call you! The specialist will explain everything to you and help you decide which pump is right for you and your lifestyle.
As a little side note, I sometimes like to know who I'm talking to. At Aeroflow Breastpumps you can search your Breastpump Specialist and put a face with the name. How cool is that?
Select Your Pump
Some moms plan to exclusively pump, while other moms will rarely pump, but have a pump for those "just in case" moments. Believe it or not, there are different pumps that will be better for you based on your preferences and expected usage!
Once you choose your pump, your Breastpump Specialist will file the pump through your insurance and make sure it gets shipped to you, free of charge.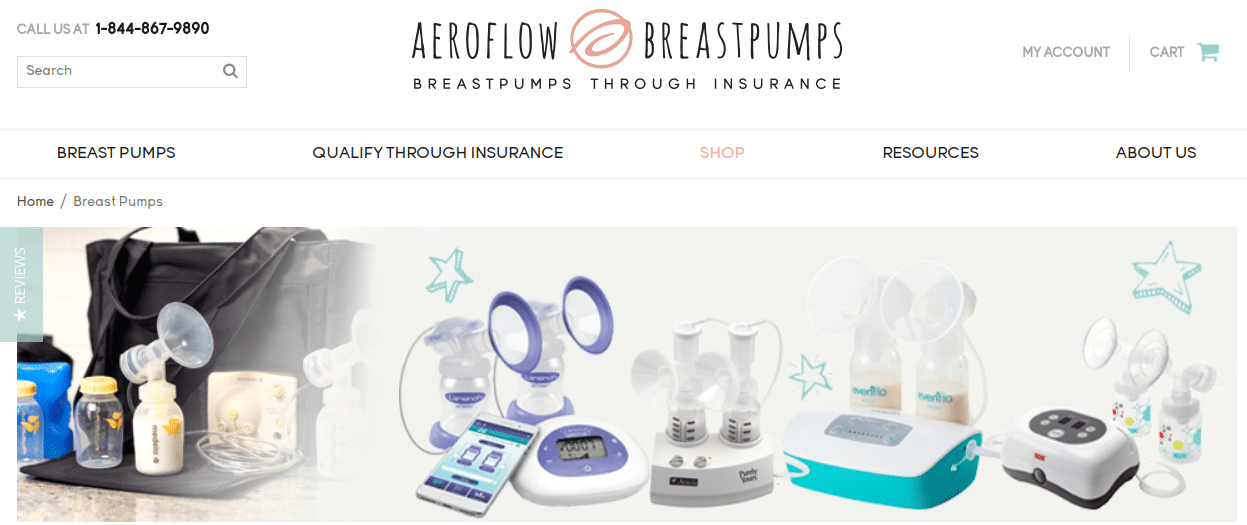 Upgrades & Add-ons
One exciting part about getting your breast pump for free is getting to choose your pump.
When choosing your breast pump make sure to keep this in mind: your insurance will likely only cover the necessities and you may be required to pay extra for any upgrades.
I want you to be aware of this before you get too excited and go to "accessories crazy".
The fact that your insurance will likely help you get your breast pump for free is awesome! A basic pump, will do exactly what you need it to do. You absolutely do not need any of the upgrades to be successful pumping.
If you choose to upgrade your pump, it just might have more bells and whistles.
If you want a pump with more special features or accessories, like extra bottles, parts, or a bag, you might have an upgrade charge.
The Pump & Accessories I Chose While Pregnant
When I chose my breast pump for my first baby, I chose the Medela Pump In Style Advanced Backpack.
I opted for an upgrade with my pump to get the backpack bag, with extra bottles, and a battery pack. Definitely not necessary, but I've really enjoyed having these extra features!
Now, with my second child due, I've opted to try the Spectra S2 – based on some great reviews I've read. I'll keep you updated on which is my favorite once I get to try it out!
I really loved my Medela Pump In Style Advanced, but wish I had done a little more research on the other types, just to be aware of all my options.
As a bonus tip, do your research on breast pumps. You certainly don't have to as you Specialist will guide you through choosing the right pump. But sometimes you might have friends or family members that suggest certain pumps. You might want to read some reviews or see what accessories you think you'll need.
Options Overload & How to Pay For Them
Don't let all of your options overwhelm you.
Your Breastpump Specialist will know all these details and help you get the pump that you need and help you decide what upgrades you might want (or don't need!).
If you have FSA or HSA, you can use these to help pay for an upgrade!
Pumping Bags
For most breast pumps, a pumping bag is not always included with your free pump.
Realistically, you can use any bag to store your breast pump, but just be aware that they can be big and bulky, depending on the pump you choose.
A few perks of choosing a pumping bag meant for a breast pump is that they usually include:
A breast pump compartment
A cooler or milk storage compartment that's separate from the rest of the bag (great in case of spills)
Special pockets to store pump parts and accessories
Are easy to carry – they know pumping moms need something easy and efficient!
Here's a few great pumping bags for moms you'll want to check out in all price ranges!
Here's one I think is way too cute: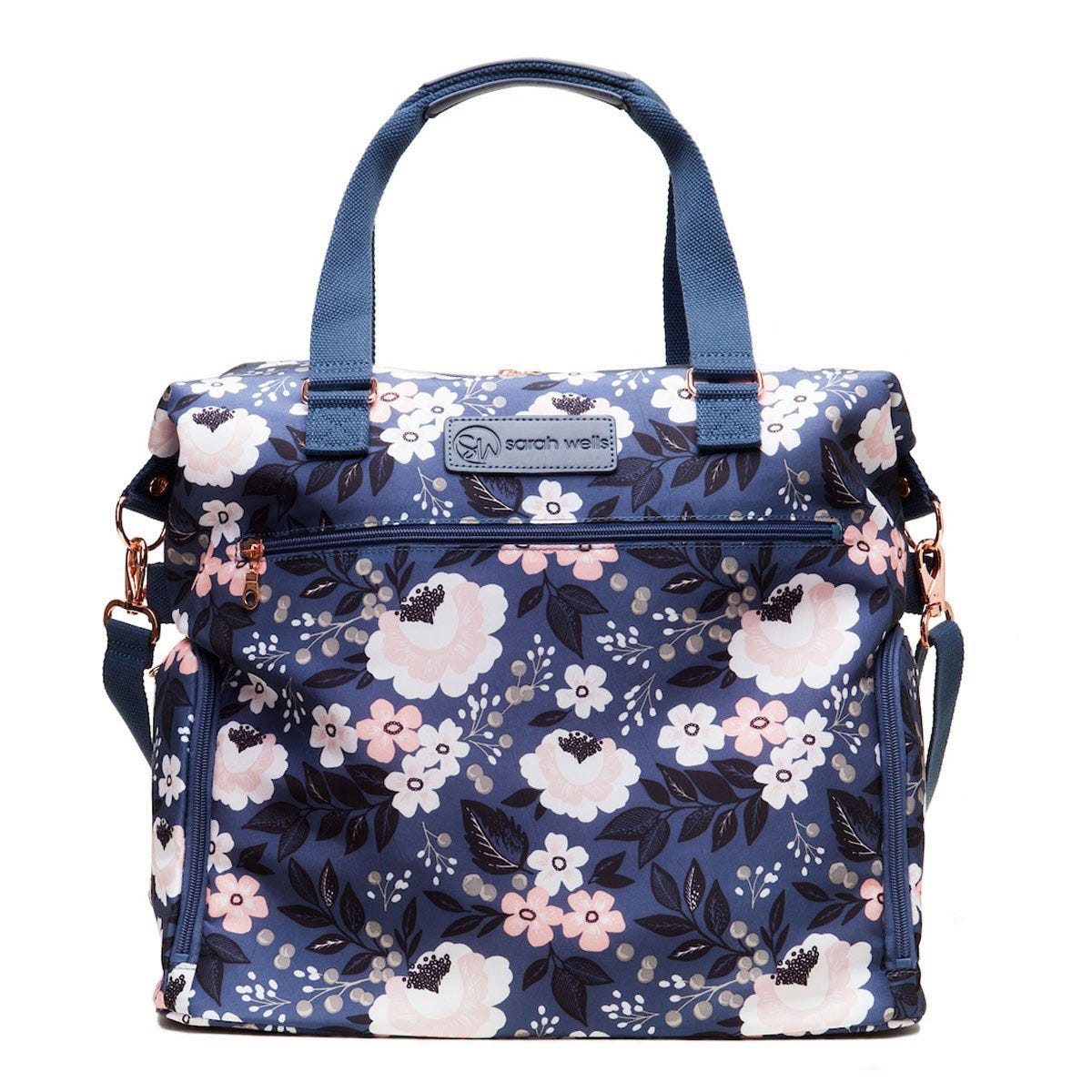 When Will I Get My Pump
When you'll get your breast pump will vary based on your insurance company.
Here are the possibilities:
Some companies will give you a pump as soon as you're pregnant

Others will make you 30 to 60 days before your due date

Some companies may even have you wait until your baby is born
Your Breastpump Specialist will know all the details of your policy and make sure the pump is sent at the right time.
Without you having to call – how amazing is that?
If you have any say, I highly recommend getting your pump as soon as you can. I loved having my pump before my baby arrived!
I felt like I was more prepared and had one less thing to worry about. I could also look through the pumping instructions and feel comfortable and ready to use it when my little one was born.
Quick Step-by-Step Guide to Get Your Breast Pump for Free!
You'll need to include: your name, email address, due date, address, phone number, and insurance information (specifically your Insurance type and Member ID). Click here to go straight to the form!
Step 2 – You'll Be Contacted By A Breastpump Specialist within 3-5 Days
You don't have to do anything! Your Breastpump Specialist is gathering all your information. Just wait to be contacted.
Your Breastpump Specialist will let you know what pumps you qualify for and the cost of any upgrades if you choose to add them. Your Specialist will also help you choose the best pump for you.
Step 4 – Receive Your Pump
Wait and get your free breast pump in the mail! Most moms will receive their breast pump 30-60 days before their due date. For a better idea of when you'll receive your pump, ask your Breastpump Specialist.
Congratulations, You Ordered Your Breast Pump!
Woohoo! If you've followed these steps you've now ordered your breast pump and are probably just excitedly waiting for it to arrive. No? Is it just me who gets excited about this stuff?
If you have questions or concerns about pumping check out these related posts:
Related: Pumping 101 – From Clueless to Confident Pumping Skills
Related: Make Sure Your Breast Pump Is Right For You
Related: 4 Tips to Pumping At Work Like A Pro
Don't miss Pumping 101 to answer all your pumping questions!