Halloween Shirts for Pregnant Women (Easy Costumes for Expecting Moms)
Disclosure: This post may contain affiliate links, which means I may receive a small commission if you click a link and purchase something. Please check out my disclosure policy for more details. All opinions are my own!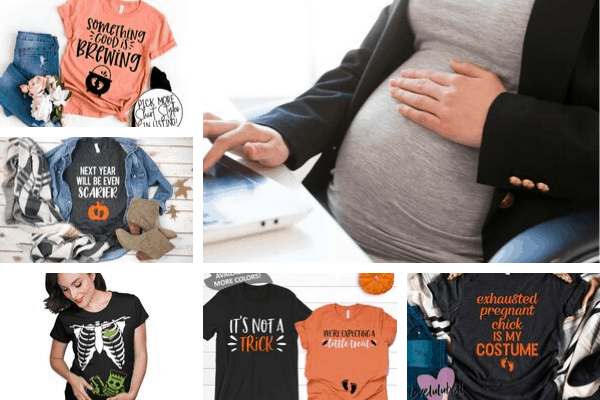 Pregnant Halloween Shirts for Expecting Moms
Chances are pretty good that when you're pregnant, you want to be comfortable. If you're looking for an easy pregnancy costume (I'm talking the easiest – like Halloween t-shirts), then you've come to the right place.
If you're hoping for something a little more intricate, check out these other best costume selections:
Related: Best Family Halloween Costume Ideas
Related: Best Halloween Costumes for Pregnant Women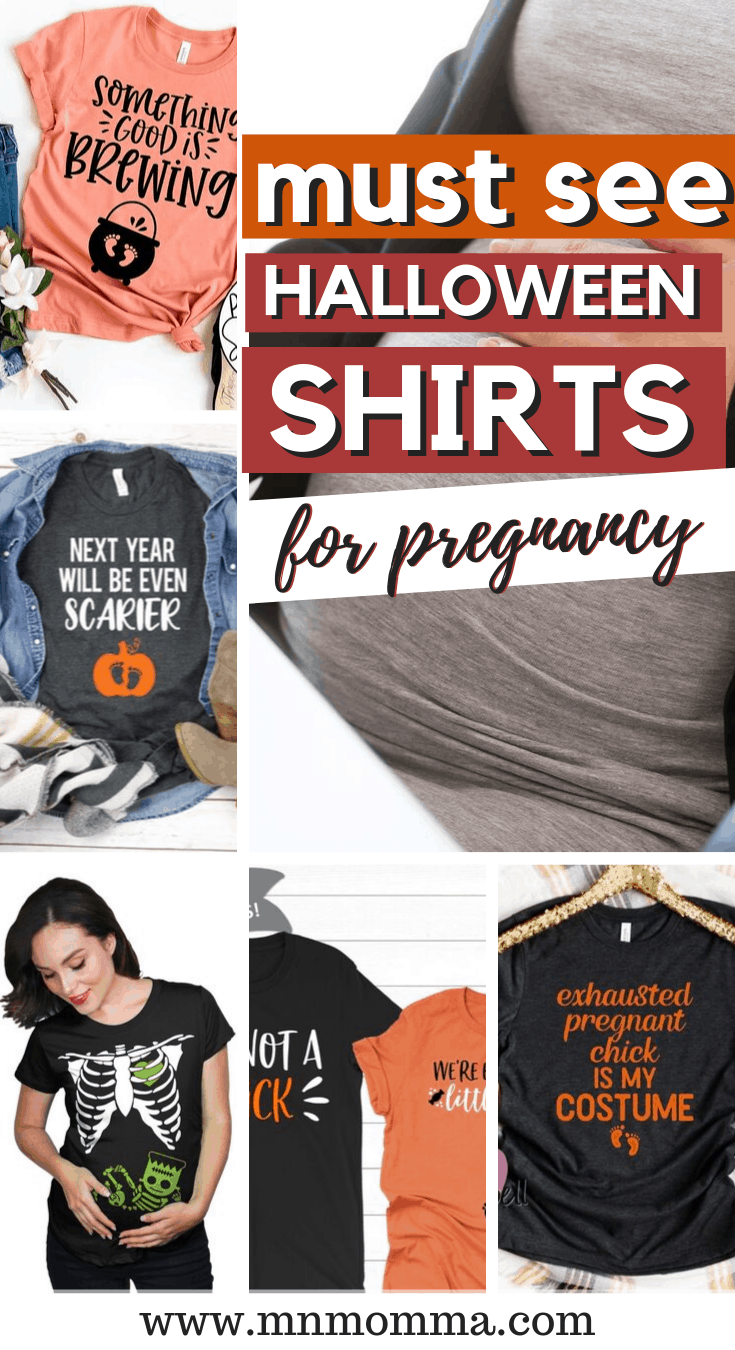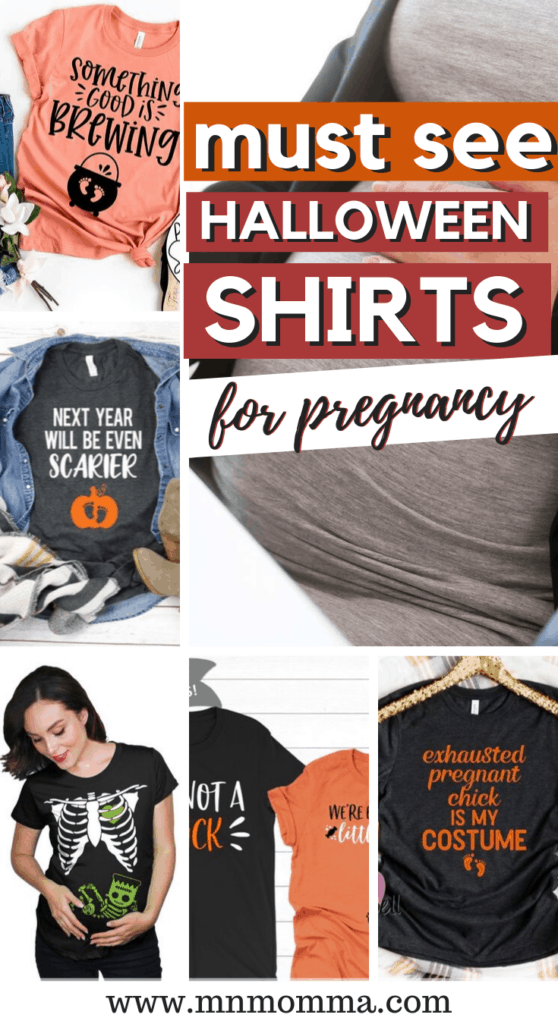 <— Want to save this post for later? Pin it!
10+ Best Halloween Shirts for Pregnant Women
1. Skeleton
This isn't your typical creepy skeleton costume. This pregnancy skeleton t-shirt will actually show your baby as a cute little skeleton!
2. Pumpkin
You can complete this pumpkin t-shirt with a green headband – or just wear the t-shirt, whatever you're feeling momma.
3. Mike (from Monsters Inc.)
Is your belly basically a basketball (<— there's another idea by the way)? If your pregnant belly is the perfect ball shape you might want to consider utilizing it as Mike from Monsters Inc.
4. Pumpkin Seed
If you swallow a pumpkin seed…
5. Little Pumpkin
If you're already calling your baby your "little pumpkin", I feel like this Halloween t-shirt is a must.
6. Jack O'Lantern
Pumpkins are all the rage, can you tell?
7. Star Wars – "That's No Moon"
The Star Wars nerd in me can't get enough of this funny Halloween (or anytime really) t-shirt.
8. Baby Frankenstein
A boy? A girl? Frankenstein?
9. "Next Year Will Be Even Scarier"
Now we're getting to the funny t-shirts. If you thought a pregnant woman was scary, just wait until she's busy not sleeping and taking care of a little one!
10. Kick or Treat
If you've got a baby who loves to move, this kick or treat shirt is the perfect pregnancy shirt for you this Halloween.
11. We're Expecting A Little Treat
Are you planning to announce your pregnancy on Halloween? Or just want everyone to know you haven't been eating too many treats? This sweet announcement t-shirt tells the world that you're expecting a little treat this year! As a bonus? It includes a t-shirt for your husband too.
12. Exhausted Pregnant Chick
Could a shirt be any more honest? If you're just not feeling this Halloween thing, but feel the need to do something – this is the shirt for you. Feel free to add some sweats, throw your hair in a ponytail, and take it easy to complete this costume.
13. Something Good is Brewing
I just think this Halloween t-shirt is the sweetest. You're not necessarily dressing up, but this shirt has fall written all over it.
14. Baby Unicorn
Unicorns are having a moment, and if you're here for it – this is definitely the Halloween shirt for you.
15. Baby Mummy
The cutest little mummy you've ever seen!
Easy Halloween Outfits for Pregnant Women
Which of these is your favorite? Will you announce your pregnancy with one of these fun ideas? Let me know in the comments below!