Mother's Day Gift Guide For New Moms (And for the Mom Who Doesn't Know What She Wants)
Disclosure: This post may contain affiliate links, which means I may receive a small commission if you click a link and purchase something. Please check out my disclosure policy for more details. All opinions are my own!
It's April, so it only seems fitting that we all rush to find the perfect Mother's Day gifts for our sweet mommas or to give our husband and kids some ideas for ourselves.
This Mother's Day Gift Guide is perfect for the mom in your life, especially if she doesn't know what she wants.
Mother's Day Gift Guide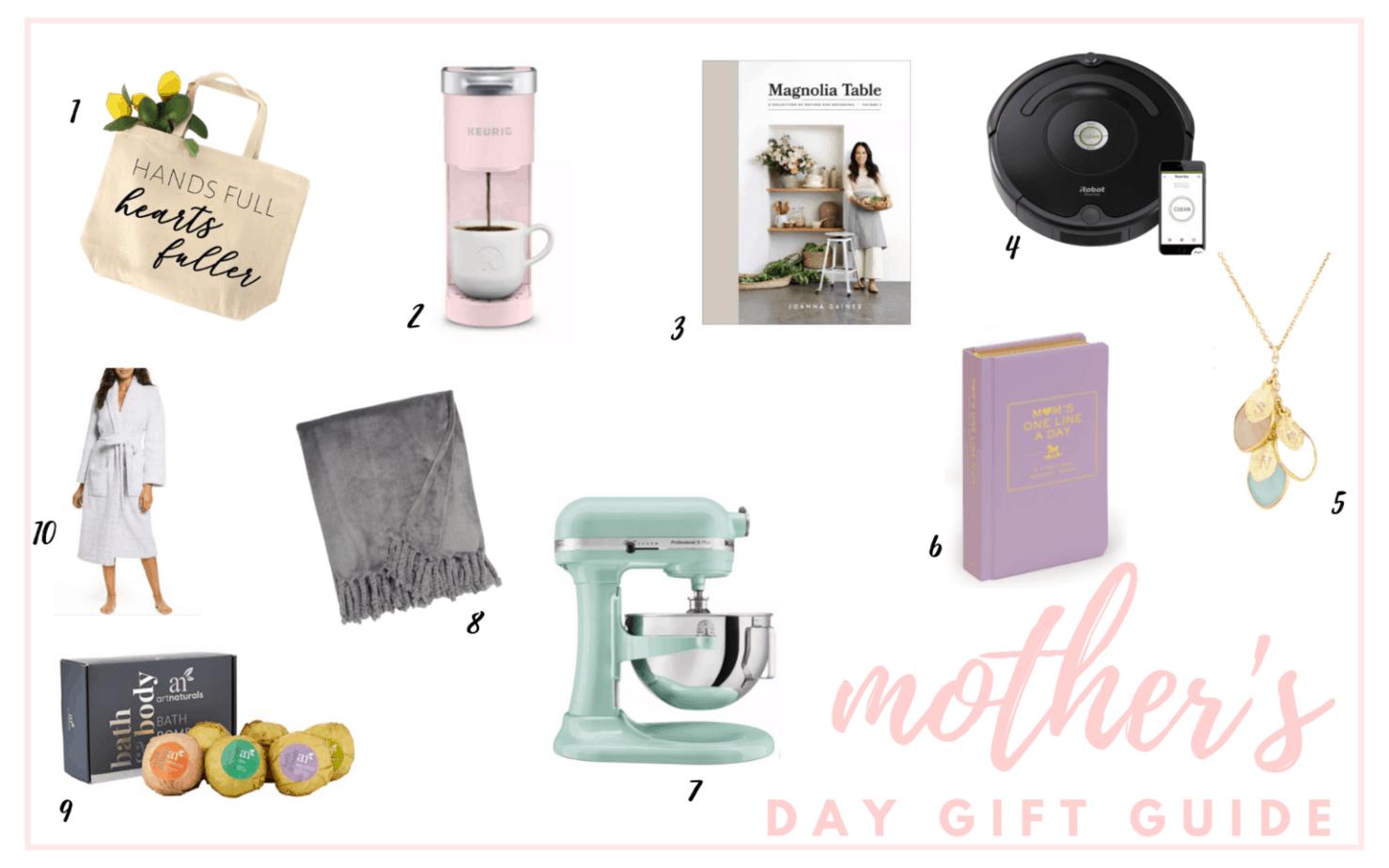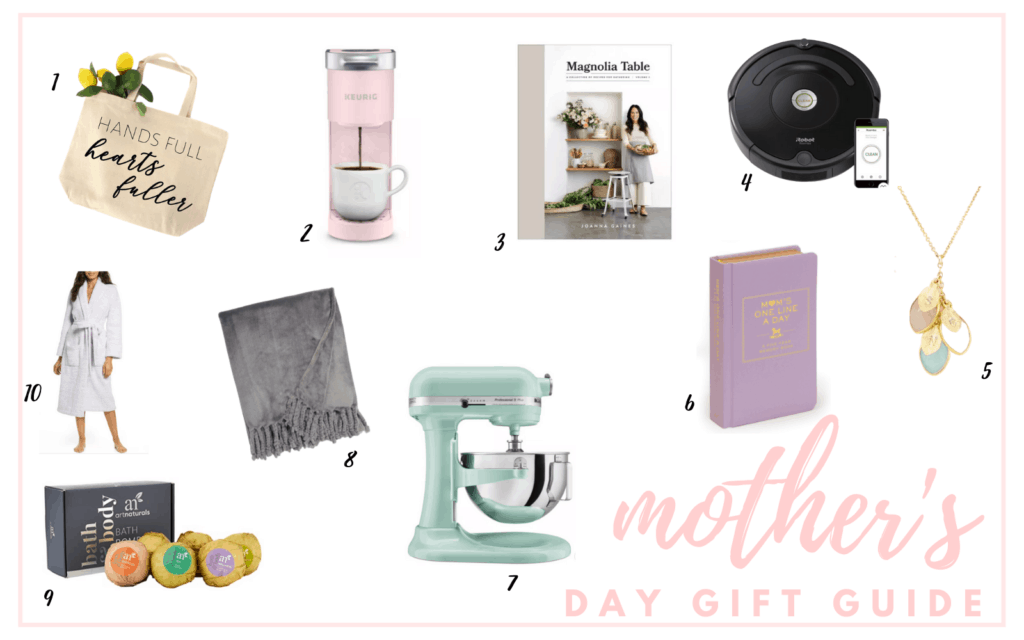 1. Mom Tote Bag – The cutest (and super practical tote bag for mom!
2. Keurig Mini – If mom is all about coffee, this mini Keurig could be a dream come true to help her wake up in the morning.
3. Magnolia Table Cookbook – Not only does Joanna Gains make some beautiful food (and houses!), but this cookbook even looks pretty just sitting on the shelf.
4. Robot Vacuum – Our robot vacuum changed my life. Okay, that's a little dramatic. BUT, I truly love starting it after supper to clean up the messy floor, while I spend my time playing with my kids instead!
5. Birthstone Necklace – A sweet and pretty way to keep mom's most loved little ones close!
6. Mom's One Line A Day Journal – This one line a day book is perfect for moms to remember the simple moments each day (for 5 years!), that lead to the sweetest memories.
7. Kitchen Aid Mixer – Cookies, shredding chicken, cake, homemade bread, need I say more? She'll love a new mixer, especially in a fun color like these!
8. The Coziest Blanket Throw – Moms LOVE cozy. And this blanket just might be the softest one around. (Pssst – if the Nordstrom blanket is a little out of your budget, this one has incredible reviews and is budget-friendly!)
9. Bath Bombs – Give the mom in your life an extra reason for a little self care and relaxation.
10. Barefoot Dreams Robe – A cozy, comfy robe that she might never want to take off. Perfect for spa days at home or a cold, early morning up with the baby.
Want a Homemade Mother's Day Gift Idea from the Kids?
If you're hoping for an inexpensive (ahem, free?) homemade Mother's Day gift idea from the kids – this is it!
Enter your email below and print out a Mother's Day Interview for your kids to fill out! Mom will love looking back at this sweet and sentimental gift idea for years to come.
Related: Mother's Day Interview
Related: Inexpensive Gifts Your New Mom Friend Will Love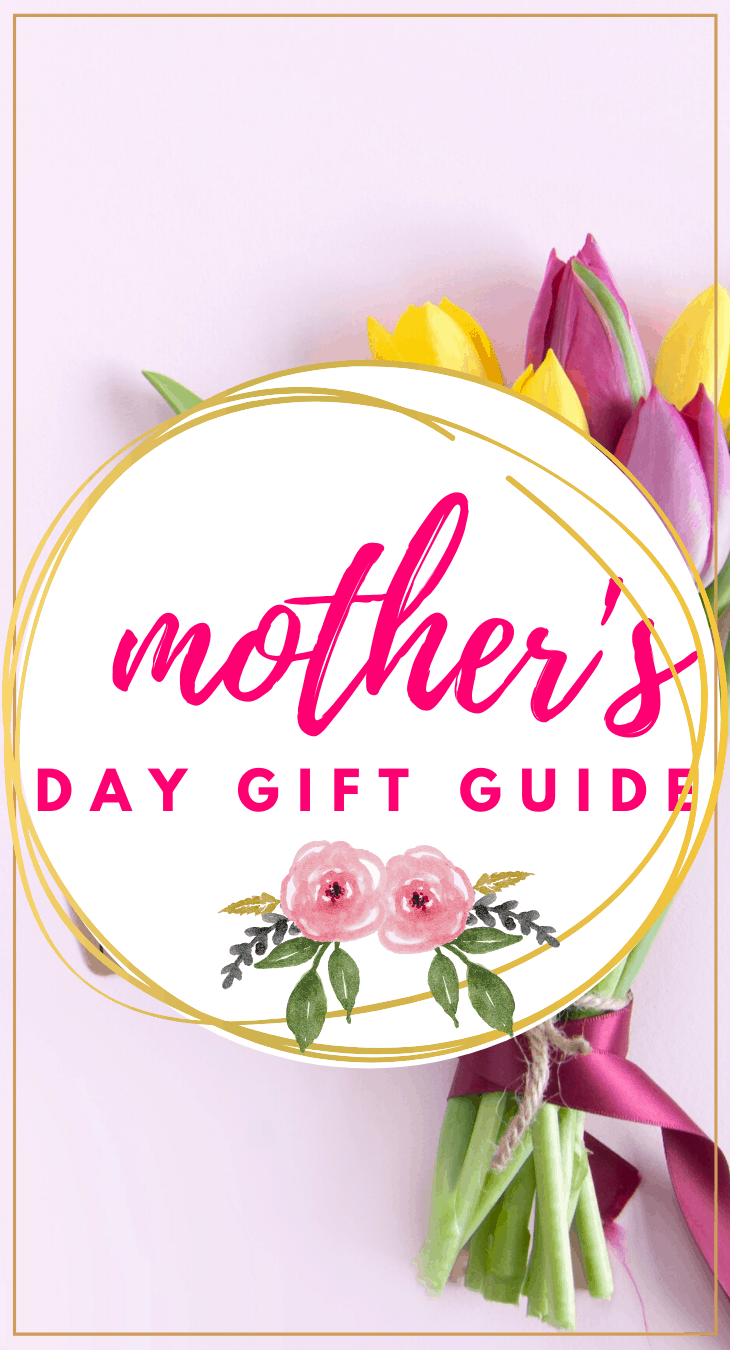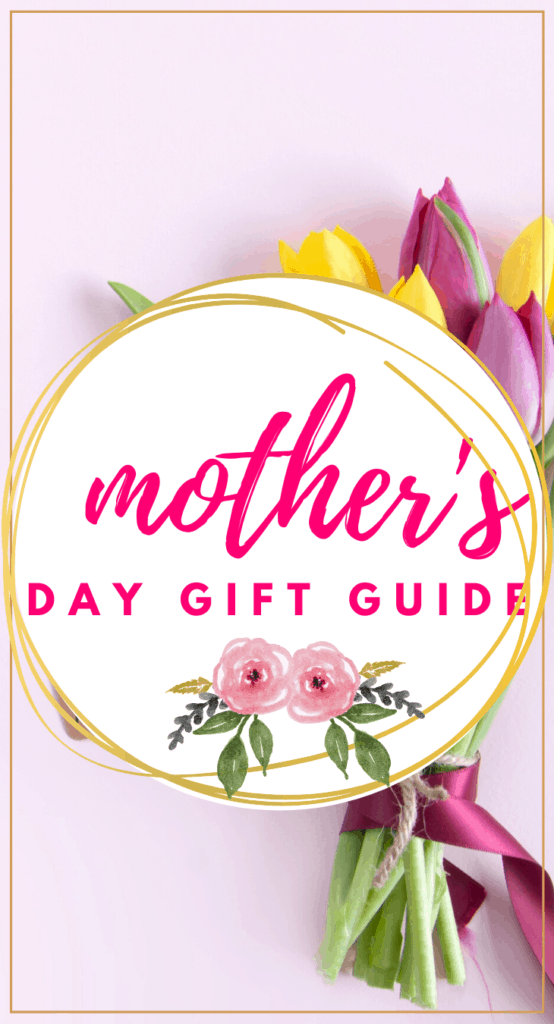 <— Save this post. Pin it for later!