Mother's Day Interview – Free Printable!
Disclosure: This post may contain affiliate links, which means I may receive a small commission if you click a link and purchase something. Please check out my disclosure policy for more details. All opinions are my own!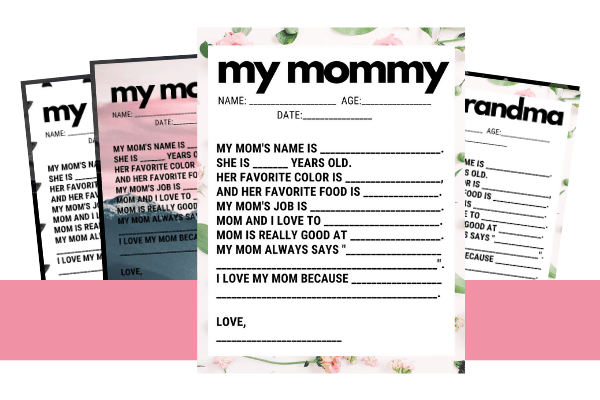 Mother's Day Interview for Kids
Are you looking for the perfect gift for the momma in your life?
Maybe you're stuck inside and can't go out for brunch and just aren't sure what to get Mom. This idea is hands down, one of the easiest, BEST, and most well loved ideas ever.
It's just something to add that perfect touch of sweetness and make Mom's heart grow three sizes. Or maybe shed a few happy tears 😉
Well, wait no more! This is it!
Print your free Mother's Day interview questions by entering your email below and ask your little ones all about Mom! ❤️
P.S. These are the cutest keepsake to look back on, so print a few for years to come – or check back again next year for more!
Related: Inexpensive Gifts the Pregnant Mom in Your Life Actually Wants!
Related: Cool Gifts for New & Expecting Dad's (Perfect for Father's Day!)
Related: Father's Day Interview for Kids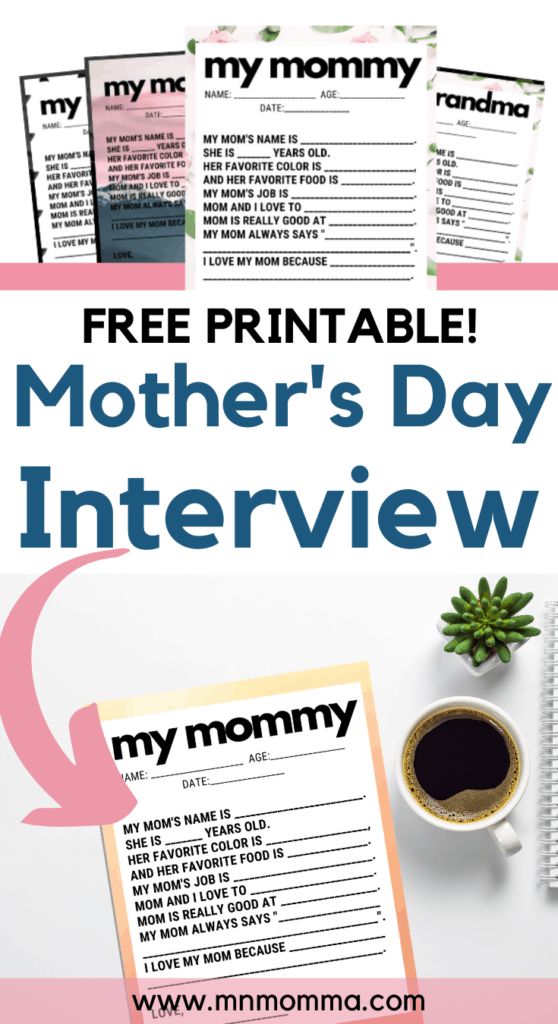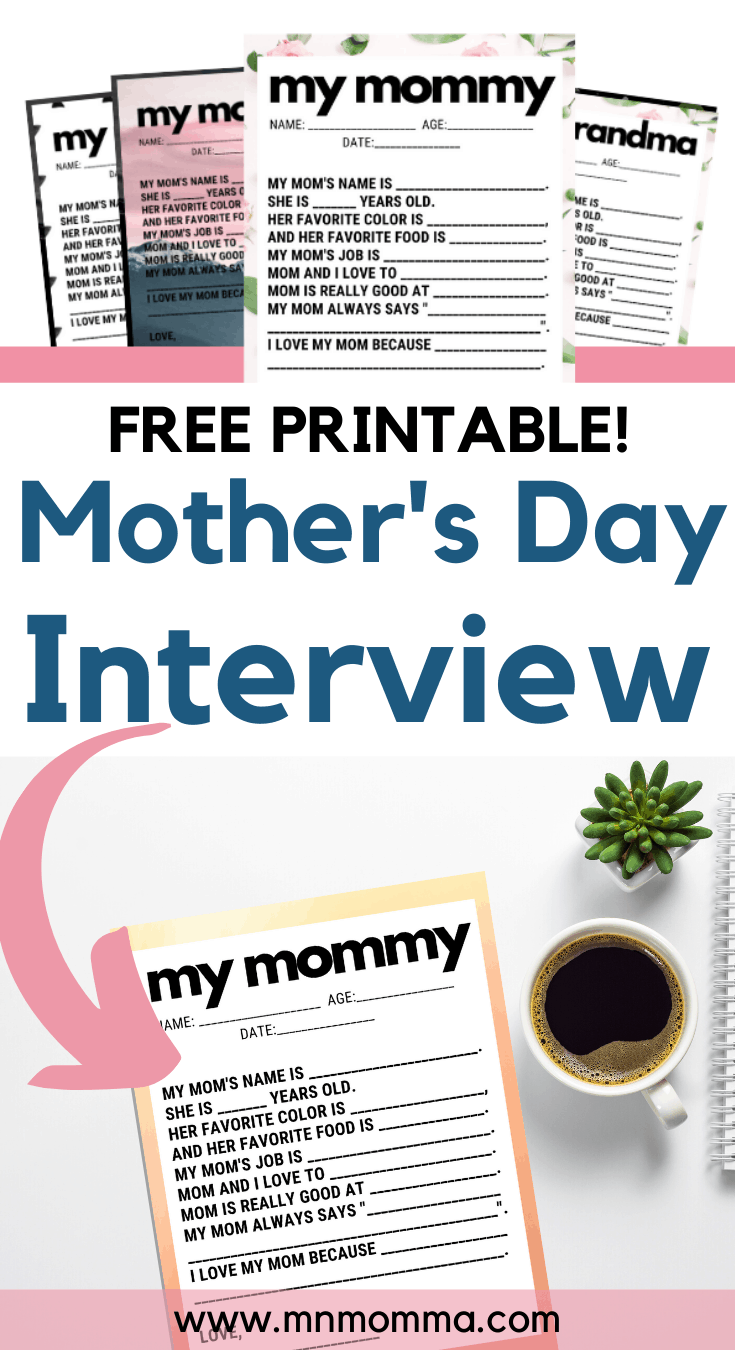 <— Love it? Pin it for later!