Gifts For Nurses After Delivery
Disclosure: This post may contain affiliate links, which means I may receive a small commission if you click a link and purchase something. Please check out my disclosure policy for more details. All opinions are my own!
Gifts For Nurses After Baby Is Born
If you're getting close to your baby's due date, you might have started to wonder how do you thank a labor and delivery nurse?
Gifts for nurses after delivery have become more and more popular, and can be super simple. After all, it's the thought that counts!
You can provide a fun thank you basket or gift for the OB nurses and hospital staff, or a sweet thank you card to let them know how much their care meant to you.
Check out the article below for a full list of great gift ideas for labor and delivery nurses (including some gifts you NEED to avoid!).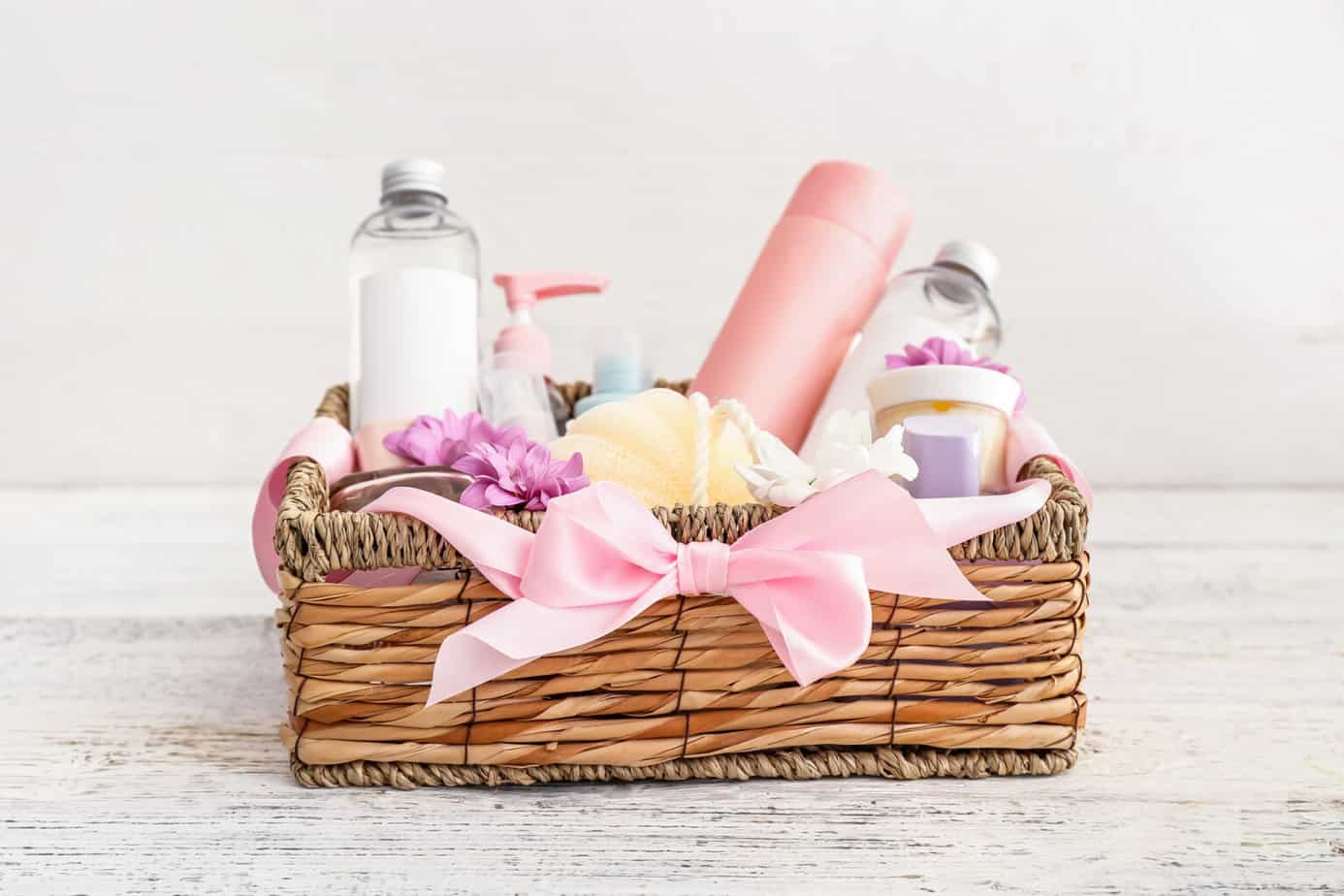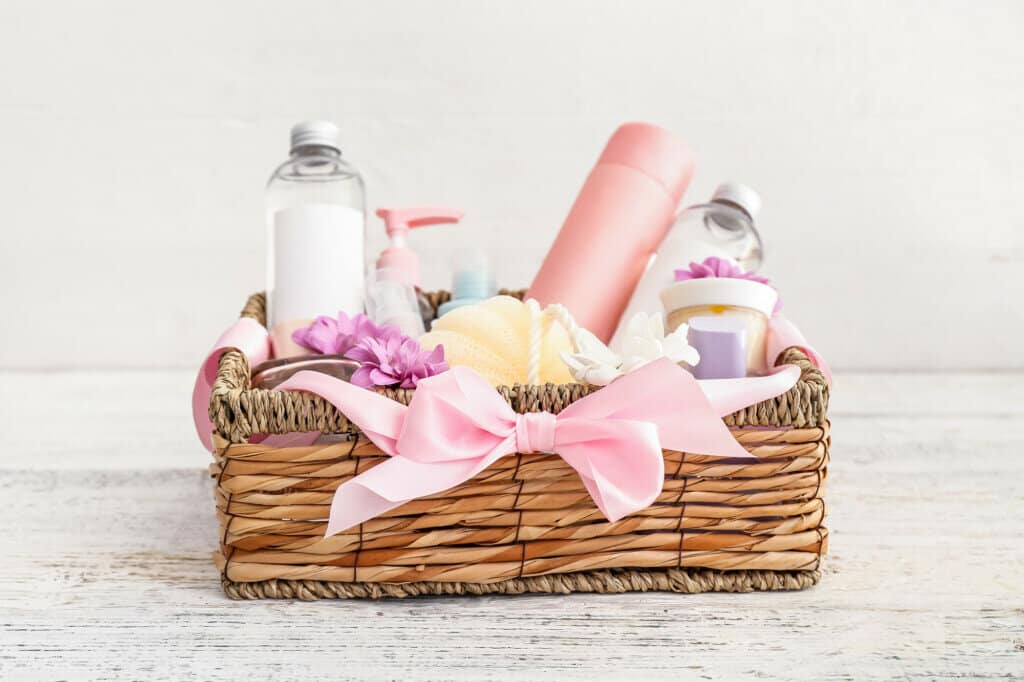 Related: 3rd Trimester Checklist
Related: 13 Essentials to Stock Up On Before Baby's Arrival
Related: Hospital Bag Checklist
Do You Give Gifts to Nurses After Delivery?
While gifts for nurses after delivery aren't necessary or expected, some moms want to give thank you gifts for labor and delivery nurses.
After all, these nurses care for you during one of the biggest moments of your life.
However, if you forgot a gift, aren't in a place where you can give a gift, or simply choose not to – please remember that your OB nurses and hospital staff aren't expecting anything!
Gifts to Not Give Your Nurse
You might not know this (yet), but nurses CANNOT accept large gifts. Or if they do, they shouldn't be.
Many hospitals and facilities actually have policies against this, so if you really want to gift your nurse something special, you have to be careful to choose something he/she can actually accept.
Accepting gifts can be problematic for many reasons – against hospital policies, unethical, nurses should already be giving you the best care possible (not being given an extra incentive to do it), and from an outsiders perspective who doesn't know the situation – it can look pretty bad.
All this being said, nurses do have a right to receive recognition from their patients if the patient so chooses – it just needs to be inexpensive and done the right way.
Gifts to Avoid Giving Your Nurse:
Tips/cash
Expensive items (concert tickets, sporting events, large gift cards, etc.)
This quick article from the American Medical Association touches more on gifts from patients and the grey areas that surround it.
What Is A Good Thank You Gift for Hospital Staff?
Now that you know which gifts to avoid giving your OB nurses, let's talk about some good options.
A good thank you gift for hospital staff doesn't need to be anything crazy expensive or extravagant (and it shouldn't be, so your nurse can potentially accept it!).
Nurses love things such as:
new pens
lotion
snacks or candy
donuts delivered to the floor (or other baked goods)
ordering a pizza for the floor
a special handwritten note
Check out the list below for more of the best gifts for labor and delivery nurses and how you can package these gifts into a fun basket for all the nurses who helped during your labor and delivery stay.
How Many Nurse Gifts Do I Need?
It's up to you how many nurse gifts you bring to the hospital.
I'd recommend 1-2 gifts for your nurses. This makes it easy to remember and not a huge burden for you to carry into the hospital.
If you're doing a basket, you can provide one large basket for all the nurses to share, or one basket for your labor nurse team and another for your postpartum team.
Best Gifts for Labor and Delivery Nurses
Now, let's get to the list! Remember, gifts for OB nurses can range from gift bags and baskets to a simple and sweet thank you card.
Chances are good, you'll have more than one nurse during your stay at the hospital, so you may find it easier to have a basket of items that you gift the nurses or labor and delivery floor to share.
❗If you decide to go the basket route, I love this sweet gift basket you can fill up (don't forget the wrap around it to keep all your goodies safe).
Gender Neutral Gift Basket
If you don't know baby's gender or prefer just a mix of items, here's some great gift basket or small gift ideas for your labor and delivery nurses:
Boy Themed Gift Basket
If you're having a boy, here's some gift basket ideas all around the color blue:
Girl Themed Gift Basket
If you're having a girl, here's some gift basket ideas all around the color pink:
When to Give Labor and Delivery Nurse Gift
The best time to give your labor and delivery nurse gift is when you're on your way out of the hospital.
After all, you're thanking them for their great care of you and your baby – and that hopefully doesn't end until you're ready to leave the hospital.
Gifts for Nurses After Delivery
Remember, whether you choose to give your nurse or hospital team a gift after delivery is completely up to you and not expected at all!
If you decide you'd love to gift your OB nurses something special, be sure it's something small and inexpensive.
Gift baskets or a food delivery to the floor are great ideas as you have a whole team working to care for you during your stay.
It's often the thought that counts and most nurses appreciate a kind patient over any gift.