How to Exercise During Pregnancy When You're Exhausted
Disclosure: This post may contain affiliate links, which means I may receive a small commission if you click a link and purchase something. Please check out my disclosure policy for more details. All opinions are my own!
Exercise during pregnancy can be a huge benefit to you and your growing baby. We've all heard how great it is to go for walks, to get those prenatal workouts in, and to stay fit during pregnancy. But sometimes, IT'S SO HARD.
I hear you momma. I'm almost done with my first trimester for baby number two and I've been exhausted.
I used to workout 5 times a week pre-pregnancy. But now? I wake up, go to work, come home and play with my toddler, make supper, put my toddler to bed, and hope I can keep my eyes open long enough to spend some time with my husband.
So how did I figure out how to get past the exhaustion of pregnancy and get my butt back in gear? It wasn't easy.
But let's cover the best tips to getting yourself fit and feeling good enough to exercise during pregnancy.
If you're curious about how much weight to gain while pregnant, read this article on how to have a healthy pregnancy weight gain experience.
Having a pregnancy "to do" checklist can also help you feel less stressed about getting everything done and may just free up a little time and energy for a workout. You can get your free pregnancy checklists by putting your email in below:
How to Exercise During Pregnancy
Set a Goal and Start Slow
One of the first things you should do to workout while pregnant, is set a goal. Try your best to be realistic and start slow.
Did you workout 5 days a week before you were pregnant? Then set your goal to 4-5 days a week.
Did you not work out at all and now you're hoping to start? Set a goal of 3 times a week.
While exercise during pregnancy has huge benefits, it's best to not change your fitness routine drastically.
So if you didn't do CrossFit before you got pregnant, it's probably not the best time to start.
Always check with your doctor as well. Most will recommend that if you're not doing extreme sports or exercise, you can continue your fitness routine while pregnant.
Set a Time and Be Flexible
Now that you have a goal in mind, schedule a time that will work to exercise.
I'm not talking about setting your alarm at 5am if you're not a morning person. You'll end up snoozing it and never making your workout date (definitely what happened to me during weeks 8-10).
Instead, try finding a time that really works for you. Do you have a 30 minute lunch break that you can go for a walk? Do your kids nap during the day? Maybe you go after work or in the early evening.
Find a time that really works for you and don't be afraid to be flexible and alter your schedule as needed.
Choose a Prenatal Workout You'll Enjoy
There's nothing worse than dreading every second of your workout. And no bigger motivation killer. Find a workout that you think is fun and really enjoy!
Whether it's Zumba, yoga, going for a walk, swimming, running, or Beach Body's T25. Whatever you like, do it! You are so much more likely to stick to your workout if you like what you're doing.
Fuel Your Body
If you're feeling exhausted, be sure you're getting plenty of sleep. Whether it's an extra nap when you come home from work or while your kids are napping.
You can also try getting to bed earlier and giving yourself more time to just relax.
Don't feel bad about the extra sleep. Your body is hard at work growing a baby!
Aside from making sure you get enough sleep, you should also do your best to eat healthy and drink enough water.
Staying hydrated and having a balanced diet can help reduce fatigue and keep you feeling more like yourself!
Finding the best foods to eat while pregnant doesn't have to be hard with this quick list.
Listen to Your Body
99.9% of the time I feel better after a workout. I'm less tired and just feel good! But, be sure to listen to your body.
As a pregnant mom, your body is going through a lot of changes and working extra hard. If you're tired, you probably need the sleep.
Listen to your body and go easy on yourself.
If you feel more tired than you think you should during pregnancy, be sure to contact your doctor to talk about other possible reasons for your fatigue. These could potentially include iron deficiency anemia or prenatal depression.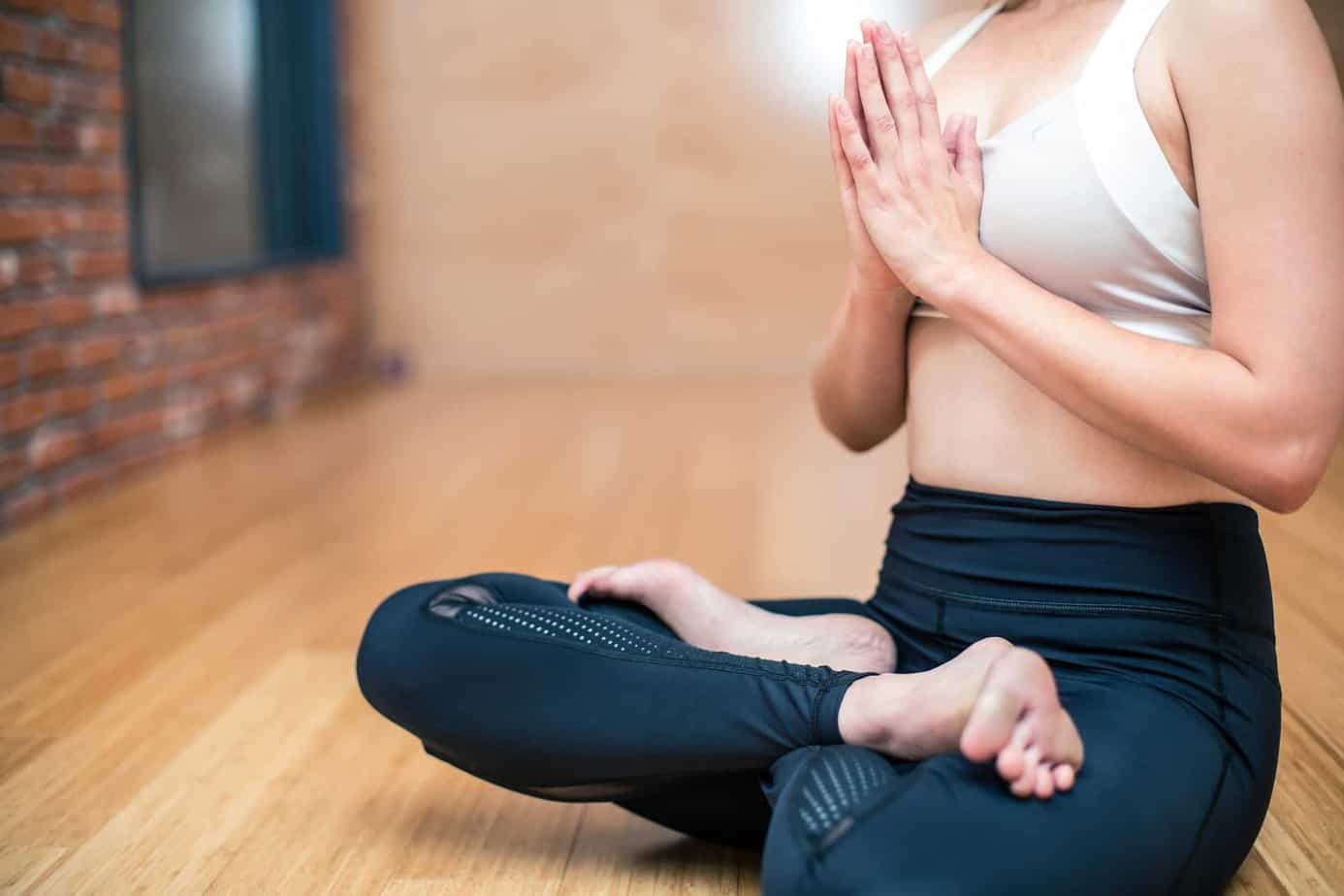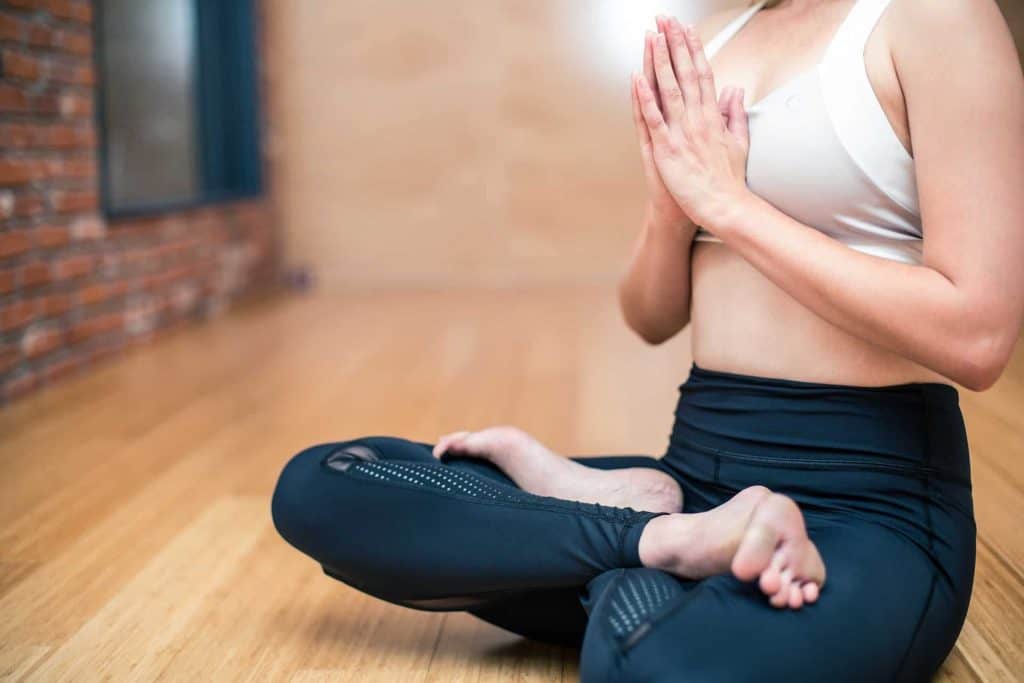 Best Exercises During Pregnancy
Walking
You'll hear it time and time again. Walking is one of the best exercises to do while pregnant.
And the best part?
You don't have to be in amazing shape pre-pregnancy to do it. Whether you walk on a treadmill or outside, getting those extra steps and exercise during pregnancy really do matter.
Walking helps with constipation, keeps your heart strong, and may even help you have a shorter labor. Who doesn't want that?!
Yoga
Yoga can be another great workout during pregnancy.
Your body is growing and changing which can mean aches and pains unfortunately.
Yoga can help stretch you out and relieve tension and aches you might be experiencing. Yoga can also help strengthen muscles you might not have even known you had!
Check out these 5 Yoga Moves That Will Strengthen Your Body for Birth!
Swimming
Many pregnant women love swimming as their exercise during pregnancy. It's easy on your joints, can be relaxing, and you'll feel extra light in the water no matter how far along you get.
The Belly-Only Pregnancy Program
If you're looking for the whole package – this is it! From healthy eating recipes, to information on diastasis recti (this was my fear!), and safe pregnancy exercises – The Belly-Only Pregnancy Program has it all.
There's even tips to work on your pelvic floor which helps you during labor and delivery, and recovery!
Kegals
Pregnancy exercises wouldn't be complete without talking about kegals. Kegal exercises aren't only important during pregnancy, but during postpartum as well. So it's a great time to learn about them!
Kegal exercises during pregnancy are an ideal way to prepare for labor and delivery. You'll help strengthen the muscles near your bladder and uterus, which in turn also will help you heal faster postpartum.
To perform a Kegal exercise, you'll feel as though you are trying to stop yourself from peeing. Never thought of that as an exercise, did you?
Experts recommend performing Kegal exercises several times a day, contracting for 10 seconds, resting for 10 seconds, and continuing for two minutes.
To get the best results, you'll need to do these every day!
I downloaded a free Kegal exercise app to help remind me to get my Kegals in every day!
Prenatal Workout Benefits
While you may feel exhausted and have to motivate yourself to workout, prenatal workouts offer some substantial benefits to pregnant moms.
A few of the major benefits to regular exercise during pregnancy include:
Sleeping Better
Reducing Aches and Pains
Reducing Constipation
Gives You More Energy
Improves Your Mood
Labor & Delivery May Be Shorter & Easier (you're better conditioned)
Gaining Weight Appropriately
Remember to choose a prenatal fitness routine that works for you and is safe for your baby. Always check with your doctor before starting a new workout routine, especially while pregnant.
Good luck mommas! If you can get yourself in a regular workout routine – you'll be so glad you did! I promise you'll be feeling better and at least a little less tired.
Related: An Honest Review of Beachbody's LIIFT4
Related: I Tried MBF/MBFA and Here's What I Really Thought