10 Things I Wish Someone Told Me In My First Trimester
Disclosure: This post may contain affiliate links, which means I may receive a small commission if you click a link and purchase something. Please check out my disclosure policy for more details. All opinions are my own!
A few of my best friends are newly pregnant and we are THRILLED for them.
Randomly, I'll find myself remembering a pregnancy hack that was SO good, I just have to share it with them.
So, I figured I'd compile the pregnancy tips you'll wish your bestie told you while you're still in the first trimester.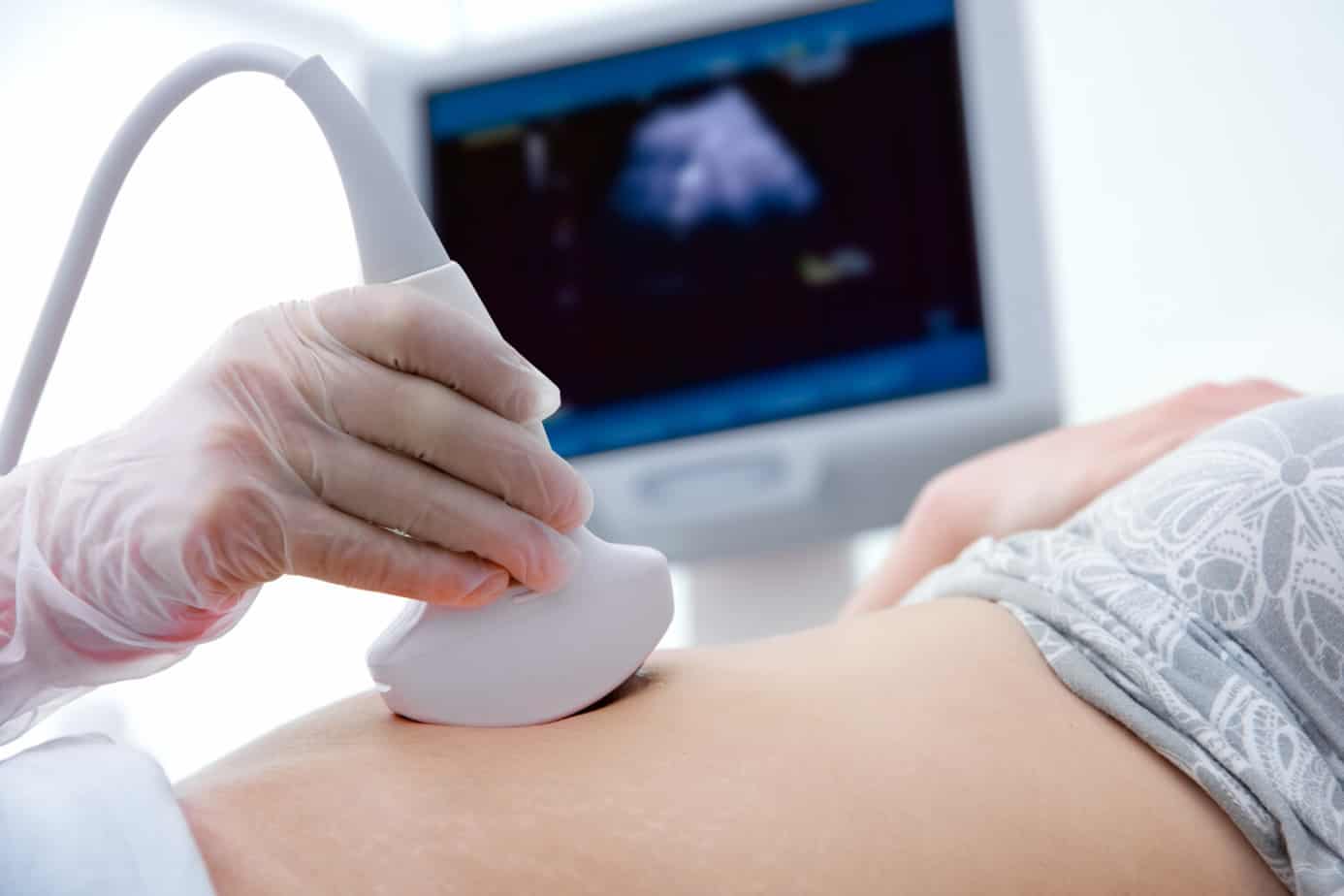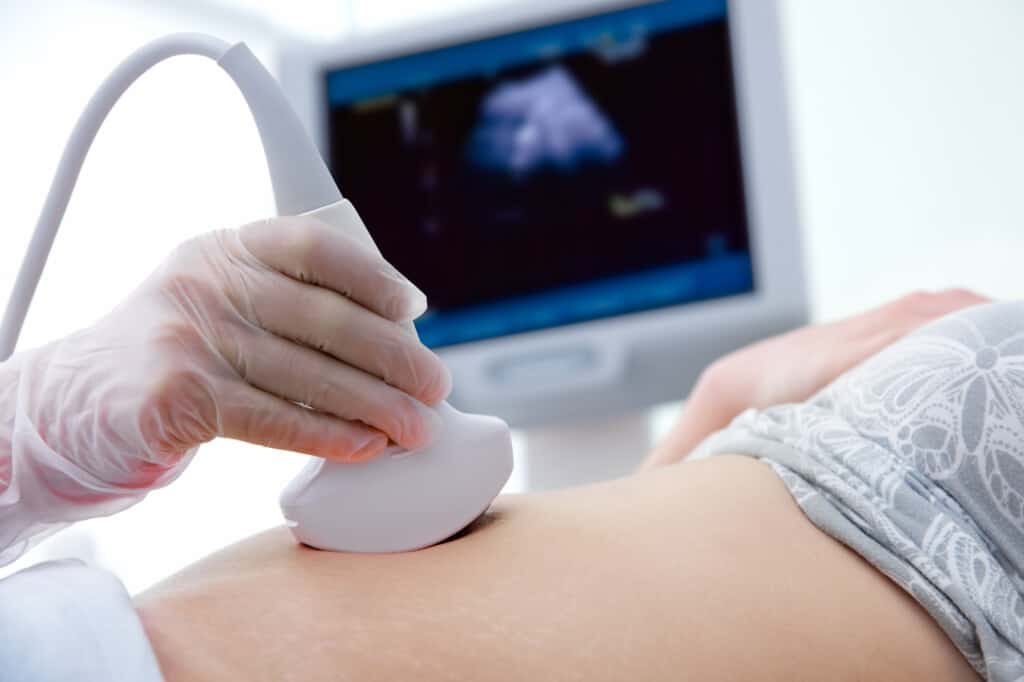 1. Make a Baby Registry (or Two or Three) And Make it GOOD – You'll Get Free Stuff 😉
Whenever you're comfortable and have time (I know you're tired), kick your feet up and start making your baby registry.
Whether you shop at Target or Amazon (or both!), making a registry is free, helps make sure you get what you want, and often come with some great perks for you!
Target gives you a free "welcome kit" (worth $120) when you complete your registry
Target gives you a 15% off coupon to use on anything left on your registry, starting 8 weeks before your due date (and exclusive deals for a year!)
Amazon gives you a free "welcome box benefit" (valued at $35) when you join Prime, complete your registry, and $10 of items are purchased off your list (you can even make this purchase yourself!)
Amazon gives a discount offer of 10% for non-Prime members and 15% for Prime members (You're eligible for the discount from 14 days after you create your registry through 60 days before the arrival date stated in your registry)
Baby registries have lots of perks, from making sure you're getting what you want to saving money and preparing for baby.
You can find bonus tips (that most people miss!) to take your baby registry to the next level here.
2. Don't Put That Breast Pump on Your Registry
Before you go too crazy on your baby registry, there's a few things you need to know.
For instance, most moms won't need to buy a breast pump.
Most health insurance companies cover your breast pump, so don't waste valuable real estate on your baby registry with something you can get for free.
Here's hands down the easiest way to get your pump through insurance (and you don't even have to get on the phone with your insurance company!).
This is how I got my second pump with my second child (the Spectra, which I loved!) and it was SO smooth.
Your insurance may only cover certain pumps, so if you've had your eye on a fancier hands-free model like the Elvie, you might have to pay out of pocket or want to add it to your registry.
3. Get on a Daycare List Now
Please please please get on a daycare list (or two!) now. Daycares and childcare can be really hard to find, especially one you love.
Your best bet is to call and let them know you're looking for a spot as soon as you possibly can.
Some childcare providers will tell you that they don't have an opening for years – and they're not exaggerating!
Start interviewing and try to get on a list as soon as possible to be sure your baby has a spot in a childcare or daycare you're comfortable at.
4. Don't Suffer Through If You're Feeling Crappy
One thing I learned from my first pregnant to my second, is if you're feeling crappy – say something!
You don't have to be miserable because you're pregnant.
If you're having bad heartburn, puking all the time, or some other pregnancy ailment – talk to your doctor. They might have some suggestions, medications, or natural remedies for you to try.
5. Worried? Call Your Doctor
Speaking of talking to your doctor…if something is worrying you during pregnancy, call your doctor or OB nurse line!
So many things with pregnancy can be normal until they're not.
So if you're feeling baby move less, you slipped and fell, or just need some reassurance – give your doctor a call and see what they recommend.
6. Get an at Home Fetal Doppler
One of my favorite things for between prenatal baby appointments is my at home fetal doppler.
It gives me a huge piece of mind when I know I won't be back at the doctor's office for awhile and I just want to check in and hear my baby's heart beat!
Now, this isn't a replacement for talking with and seeing your doctor, but it can help give you a little peace of mind in the meantime!
7. Check Your Vitamins – Do They Have Everything You Need?
Would you believe that some pre-natal vitamins don't have all the recommended amounts of certain things like folic acid or iron?
Make sure to look carefully at the label and find one that fits your needs.
Due to your own personal makeup or situations (having multiples), your doctor may want you to have one with even more folic acid, iron, or other supplement than is typically recommended.
According to WebMD you should look for a vitamin that has:
400-600 micrograms (mcg) of folic acid
400 IU of vitamin D
200 to 300 milligrams (mg) of calcium
70 mg of vitamin C
3 mg of thiamine
2 mg of riboflavin
20 mg of niacin
6 mcg of vitamin B12
10 mg of vitamin E
15 mg of zinc
17 mg of iron
150 micrograms of iodine
DHA (if you're not getting it from your diet)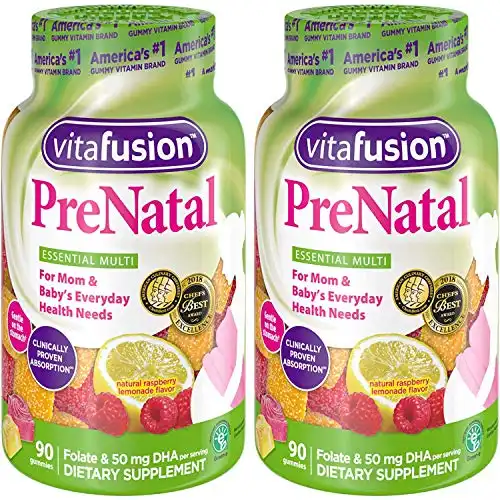 8. Stop Sleeping on Your Back – But Don't Stress About It.
Should you avoid sleeping on your back during pregnancy?
Yes!
But if you wake up and you're on your back don't freak out. Just adjust your body and get comfortable again on your side.
A pregnancy pillow can also help you stay in the right position!
9. Yes, It's Okay to Get Your Hair Done
Tons of my friends ask me if it's okay to get your hair colored/highlighted while pregnant.
They know it involves chemicals and don't want to do anything that might hurt baby, but it's still not something you hear talked about a whole lot.
And it's not on the list of things you should never do when you're pregnant…
So, what gives? Can you do it?
Check with your doctor and hairstylist first, but odds are pretty good that it's okay for you to get your hair highlighted or colored during pregnancy.
Chances are good it'll boost your mood and confidence as well once you're feeling fresh again!
If you're looking for more details, the American Academy of Pregnancy has a page where they talk all about whether it's safe to get your hair done while pregnant.
10. Document Your Pregnancy!
I know it might feel like forever, but you're only pregnant for so long.
And before you know it, your hormones will be all mixed up again and you'll forget some of those sweet memories of growing your baby!
Whether you want a pregnancy planner to document your whole pregnancy, or just a sweet pregnancy journal to remember all your thoughts and feelings, I highly recommend setting aside a little time to reflect.
Trust me, when you're not pregnant (or with your next pregnancy) you're going to wish you could look back and see what you thought and felt!
11. Sign Up For Some Classes – Virtual or In-Person
From having a baby to caring for a baby (and yourself!), there's so much to learn.
Thankfully, whether it's at your local hospital or community education center, or online, there are classes for some of top questions and concerns you probably have, such as:
breastfeeding
pumping
car seat safety
labor and delivery
baby led weaning
and more!
Check out these highly rated online classes you don't want to miss:
12. It's Okay to Change Your Mind
Finally, it's so important that you know that it's totally okay to change your mind. You're the mom after all!
So if you don't like your OB or midwife?
Switch it up and go to a new one!
Wanted to wait to find out the baby's gender, but now you kind of want to know?
Go ahead!
Thought you were sold on breastfeeding, but now it's not working out?
That's okay! You and baby are going to do great!
Find good support systems and remember that you're making the best decisions for you and your baby, and it's totally okay to change your mind on what that looks like.
What You Need To Know While Pregnant
Now that we've got the basics down, you might be wondering, what next?
Check out:
I'm Pregnant, Now What?! The FIRST Things You Should Do Now That You're Pregnant
1st Trimester Pregnancy To Do List
105+ Baby Announcement Quotes to Share Your Big News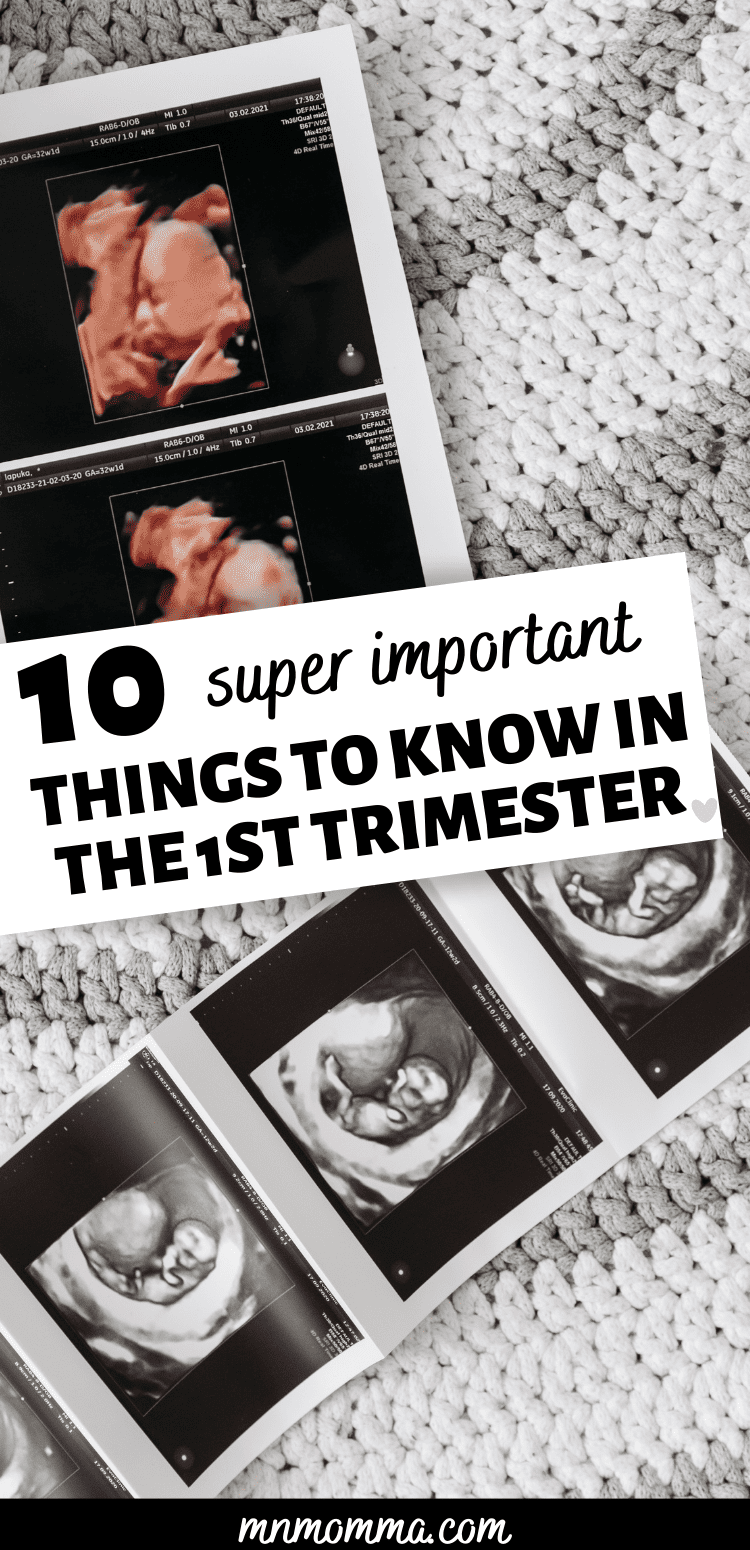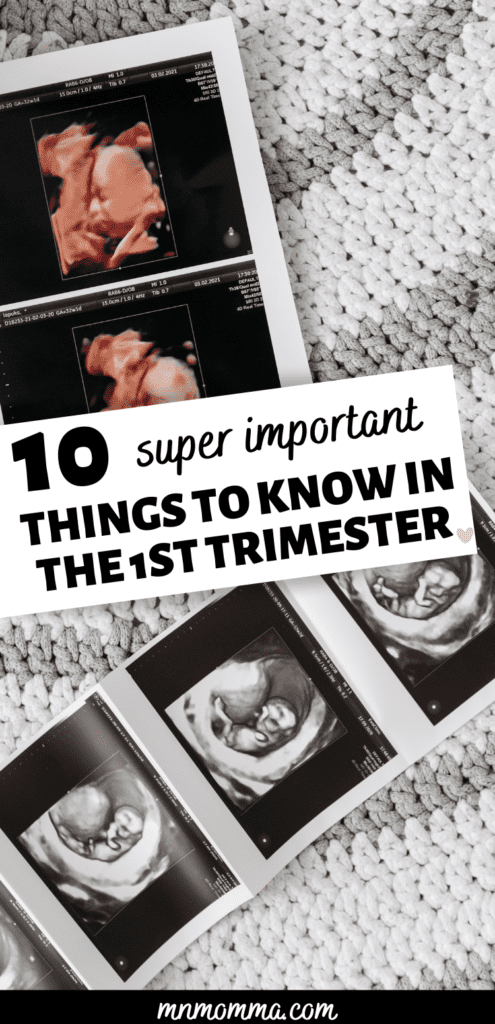 <— Pin it! Save this post for later